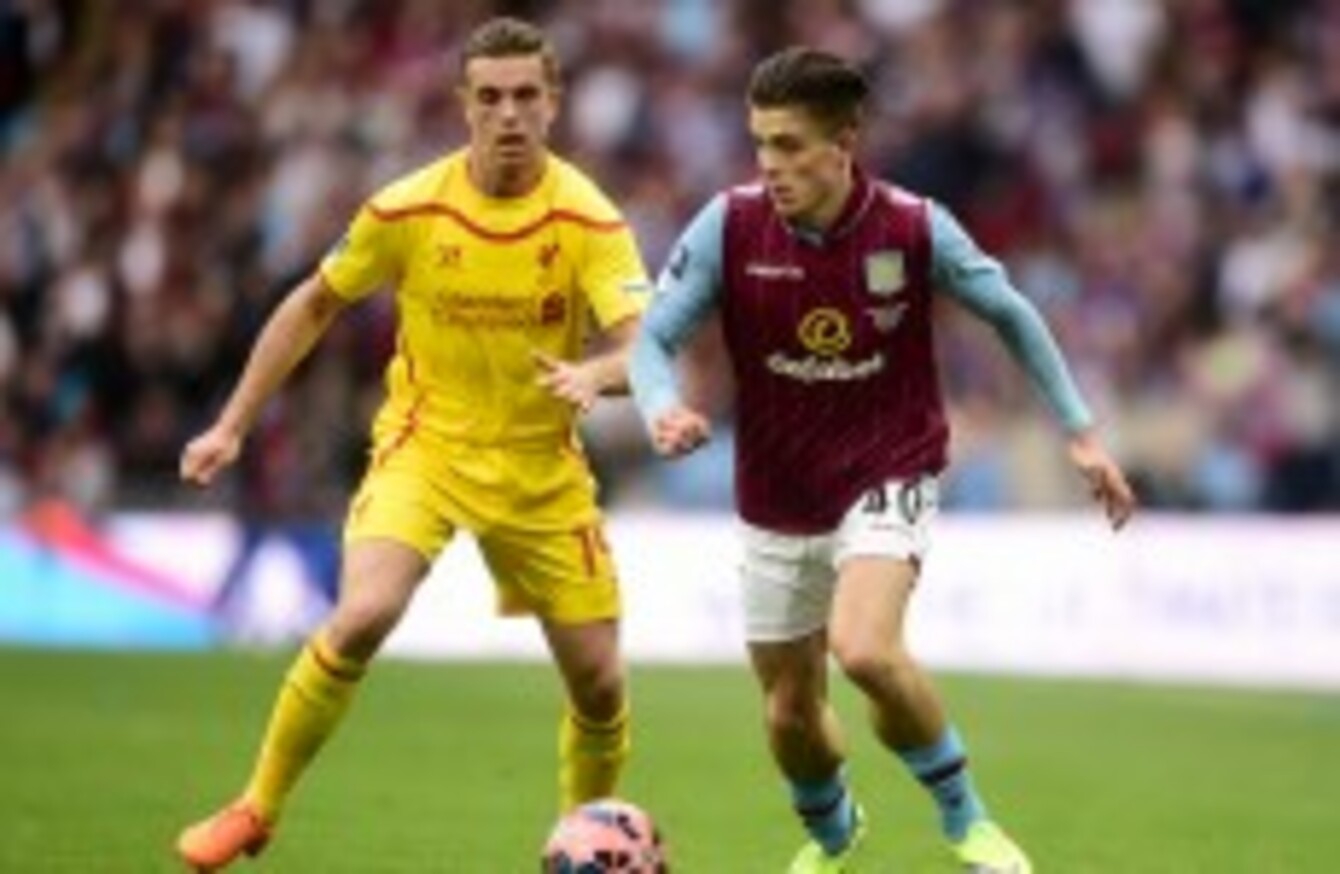 Image: Adam Davy
Image: Adam Davy
ASTON VILLA'S RISING star Jack Grealish has been warned about his future conduct by manager Tim Sherwood after becoming the latest Premier League footballer to be pictured inhaling nitrous oxide or 'laughing gas'.
Pictures of the Ireland U21 inhaling nitrous oxide from a balloon were published in the British national press on Thursday. It has been reported the photographs were taken a year ago.
Although legal in Britain, nitrous oxide has potentially damaging side-effects and the now 19-year-old midfielder follows Liverpool forward Raheem Sterling and West Bromwich Albion striker Saido Berahino in being pictured taking 'laughing gas'.
"I'm not pleased obviously," Sherwood said on Thursday.
"I spoke to Jack first thing this morning as he came in, I explained to him his behaviour can't be tolerated by the football club, we can't condone that behaviour, but, as I said about Raheem last week, he's a young man, he was even younger a year earlier when the picture was taken," Sherwood added.
It doesn't matter how young he is, he is now in a responsible position as a professional footballer, he's got to make sure it won't happen again, he's assured me it won't.
Sherwood went on to say that he had not fined Grealish, who is in the middle of a tug-of-war between the FAI and English FA over his international allegiance, and that he would be in the squad for Saturday's Premier League match away to champions Manchester City.
He also forecast a bright future in football for the life-long Villa fan.
"I think he's a fantastic talent, he's willing to work hard at it, he will be a big player for the future of Aston Villa Football Club," said Sherwood, whose side will play holders Arsenal in the FA Cup final at Wembley on May 30.
I'm not worried. No. To be honest there is only one form of discipline, that's self-discipline, that's what really matters.
"Jack has to take that on board now. This is an eye-opener for him, he has to realise he has to be very careful who he can trust out there."