McGrath at Ireland's training base in Carton House.
Image: Dan Sheridan/INPHO
McGrath at Ireland's training base in Carton House.
Image: Dan Sheridan/INPHO
THE PHYSICAL DEMANDS on international rugby players mean their coaches rarely get more than two pitch sessions per week in which to make tactical and technical improvements.
Any more time on their feet and the players would potentially head into games with a lack of energy and dynamism. The balancing act applies to every facet of the game, including the all-important scrum and maul.
These are obviously particularly attritional areas of the sport, asking intense physical questions of the players involved. Over-repping the scrum, for example, during the week is a potential recipe for disaster before facing a world-class side like Australia.
Still, Ireland get through live scrummaging in between matches, with at least one heavy session each week, usually during their Tuesday pitch session. Yesterday, Ireland's second-string front row packed down against the starters for the Australia Test, despite a few aches and pains from last weekend's encounter with Georgia.
"You definitely have to do a good amount to get a good hit," outlines prop Jack McGrath, who is almost certain to be back at loosehead on Saturday.
Obviously some of the guys were a bit stiff from Sunday, but we did a bit today [Tuesday] and it went well. There were a few things we needed to tweak because we did struggle against South Africa."
Scrum coach Greg Feek oversaw that bout of scrums as always, pushing the players as much as Ireland's strength and conditioning staff would allow. Much of the rest of the heavy scrum work is done through video analysis.
McGrath and his front row teammates spend a large portion of their off-feet training time in front of the computer or laptop poring over footage of their own scrums and those of the upcoming oppositon.
The Leinster prop explains that many of the week-to-week changes to Ireland's scrum are built upon that video analysis, where the players and coaches pick out weaknesses in their opponents and in their own scrummaging work.
"There is a lot of video work; you have to adapt your scrum. The way the game has gone, every opponent you come up against, there's so much video analysis that they can even change their set-up or what they're going to be doing.
It is definitely something that you do have to change. If you're doing the same thing every time, you're going to get found out."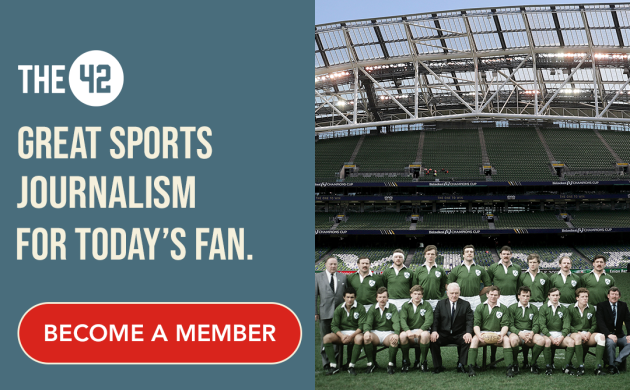 Ireland's maul has served up some fine examples of pre-planned moves leading directly to tries over the last year, and again McGrath indicates that video analysis has an integral role to play.
When we see Ireland scoring a try like the one Rhys Ruddock finished against South Africa, it's easy to imagine that forwards coach Simon Easterby has been driving his pack through rep after rep on the training ground to ensure that every player knows their role.
However, McGrath outlines that this understanding of duties is often down to work off the pitch, namely through visualisation.
"Again, it's back to what we said [about scrums]: you can't do a whole lot of it because you can't be beating each other up, but you have to do one or two maybe every session and try to get it bang on.
"You can't be doing eight or ten [mauls], because the bodies won't hold up to it. You can just go in on your own and walk through your own role. A lot of it can be done through visualistion."
Mental prep is key, but doesn't always simply involve a player 'getting himself up' for the physical contact of a Test match. In regard to the maul, it might involve McGrath visualising his lift at the initial line-out, his bracing action as the opposition look to counter the maul, then the angle he drives at to shunt the maul forward.
Can he tie in an extra defender, drag an opposition forward away from the directional focus on the Irish maul? McGrath and his fellow forwards work through these very issues time after time in their minds; rep after mental rep leading to an effective performance at the weekend.
The 25-year-old has grabbed hold of a starting role at loosehead for Ireland since June, having been used off the bench during the Six Nations triumph earlier in the year.
The differentiation between starters and replacements is non-existent in Joe Schmidt's world, however, meaning McGrath's off-pitch preparation has seen little alteration.
"You probably have to get your second wind a bit quicker when you're coming off the bench, but for me that's the only change. The same amount of work goes into if you're starting or subbing – the video analysis and visualisation is the same."