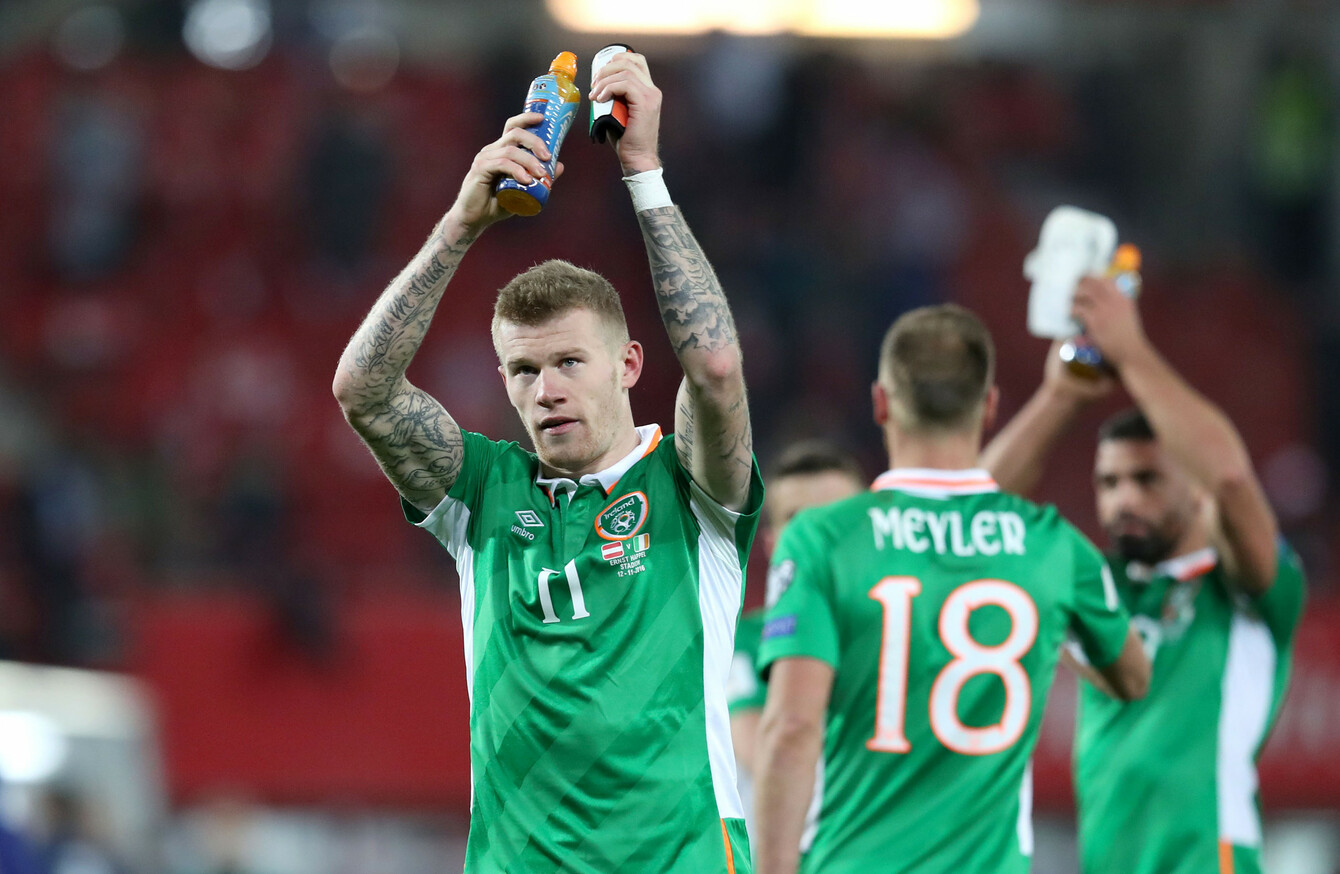 Image: Ryan Byrne/INPHO
Image: Ryan Byrne/INPHO
IRELAND'S JAMES MCCLEAN has made a donation of £3,000 to a young child in Northern Ireland who is battling an aggressive form of eye cancer.
The Belfast Telegraph reports that the Ireland and West Brom player donated the money to 17-month-old Caleb Williamson via a JustGiving page.
The money will go towards covering the travel costs to Switzerland for specialist treatment, and alleviate the financial pressure on Caleb's parents Jacqueline and Darren, who have five other children between them.
Caleb's mother Jacqueline told the Belfast Telegraph that she was shocked by McClean's incredible gesture.
"I couldn't believe it when I saw it. I was completely and totally lost for words and in total shock. It's just amazing that someone could help us like that.
"I kept looking at the JustGiving page in the morning when the story went out. And then, at lunchtime I saw James McClean's name and this figure. I didn't believe it was happening. He will never know how much this means to us. It will make such a massive difference to us."
She added that she emailed McClean's wife Erin to thank them for their help.
"To be honest I struggled to find the words. It was emotional and I didn't know what to say. I told her that I could never thank James and her enough, and that it was amazing what they did for our family.
"Erin emailed me back to say that her and James just wanted to help out, that she hoped that it helped with the travelling costs. She said my Caleb was 'a dote' and that no little baby deserves to go through what he went through."
According to the newspaper, Caleb was diagnosed with retinoblastoma at just nine weeks old and began chemotherapy treatment shortly after.
His family have been travelling between Belfast and Dublin for Caleb's treatment.
Subscribe to The42 podcasts here: