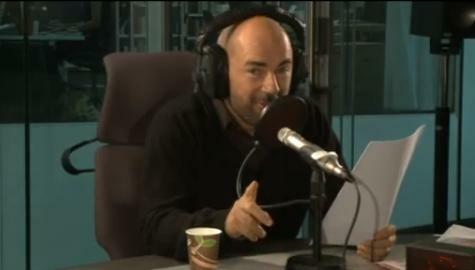 HE'S OFF THIS week – skiing again — but never fear, football hipsters. Here's James Richardson's greatest intro-gags greatest hits from your favourite football podcast.
1. "No strikers in Gdansk… it's like Lech Walesa never happened. But the clash of the last two world champions ends all square. Meanwhile, Croatia romp clear with gifts from Given as Ireland get it back to front in Poznan, traditionally enough."
2. "Are Juventus through to the next round — is the Pope Catholic? Oh… hang on actually."
3. Euro 2012, day four and hello Group D. In Kiev, Elmander looking less composed than Beethoven's unfinished symphony but Sheva has them singing in the Ukraine.
4. "Is Ballot-telly what Americans were watching on election night? The pod looks back  on a midweek that saw plenty of people put crosses in boxes and gave Barcelona a result that was like Mitt Romney; unpresidented."
5. "Chelsea champions of Europe — well that was unexpected. Dogged like Drogba, ruthless like Frank's open top sports car, united like Ashley Cole's eyebrows. Today we  salute the victorious Blues and call out Bayern for the all-mouth, no-trousers bottlers they surely are after more Munchen muffs than KD Lang's autobiography."
6. "Today, joy for Man Utd. No Mr Wayne but they have got Robin and that man RVP saves Sir's skin down at Saints. Pain for Liverpool as the Reds Lewis Caroll and it's Allardyce in Wonderland."
7. "Senegal-easy does it as Newcastle triumph at Stamford Bridge."
8. De-feat at the DW as Wigan win first ever game with Manchester United to leave Martinez not on the rocks.
9. "Veni, vidi but not vici as Wenger fails Latin test… just. But better news elsewhere with the signing of Lukas Podolski.  Will Arsene's Cologne-ic intervention helps with season that's proving hard to digest?"
10. "We ask: what caused the Royals to get beat by Chelsea? Was it when she saw his Vegas photos."
11. "The Greeks go to the polls, the Poles go nowhere and the Czechs are in the post-group stages.  And the Russians Mos-cow home."
12. "It's hard hitting and across two legs. No, it's not Craig Bellamy's golf club, it's the Champions League semi-finals."
13. "England-Holland 3-2 in least comfortable Pearce experiment since Prince Albert."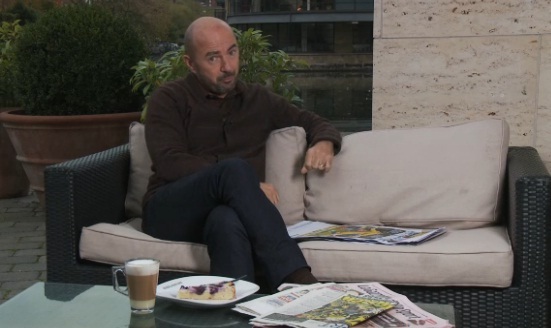 Pic: The Guardian
14. League Cup quarter-final drama as Crystal Palace beat Man United, similarities revealed between Darren Ambrose and Sarah Ferguson. Both Palace veterans that end up in a semi.
15. "AVB – Again Very Bad. Awful Vesuvian Blowout. Yes Chelsea's collapse in Naples amid acronyms and acrimony."
16. "In Cyprus, Apoel Nicosia continue to surprise and shock. They don't crumble; they're really cooking."
17. "Crouchie ties it, City drag on."
18. "Today, Man City-Chelsea, we ask was it right to field a striker who for months on end simply wouldn't do his job. And aside from Torres, what about Carlos Tevez?"
19. "Spain show Ireland who's the real Lords of Gdansk with more Oles than a crowd of Frenchmen ordering their coffees. One from the vaults."
20. "Today's podcast is more packed than the boxes on my desk at Setanta."
21. Russia got the moves like Dzagoev as they storm to the top of the group. Meanwhile in Warsaw it's a typical Greece-Pole contest as no one comes out the winner.
22. "Liverpool with their Skrtel out of place, everybody can see they're pants"
23. "Italy – they have lots of scandali, they're too hot to handley, their manager is Prandelli, they score more than Michael Krohn Dehli."
24. "Stephen Ireland, a man who's had more stiff nans than a dodgy Indian restaurant."*
25. "Like George W Bush with a model plane kit, you'll be glued to the box."
- we can't find the audio of this one, but had to include
Which of your favourites have we forgotten? / Listen to Football Weekly here