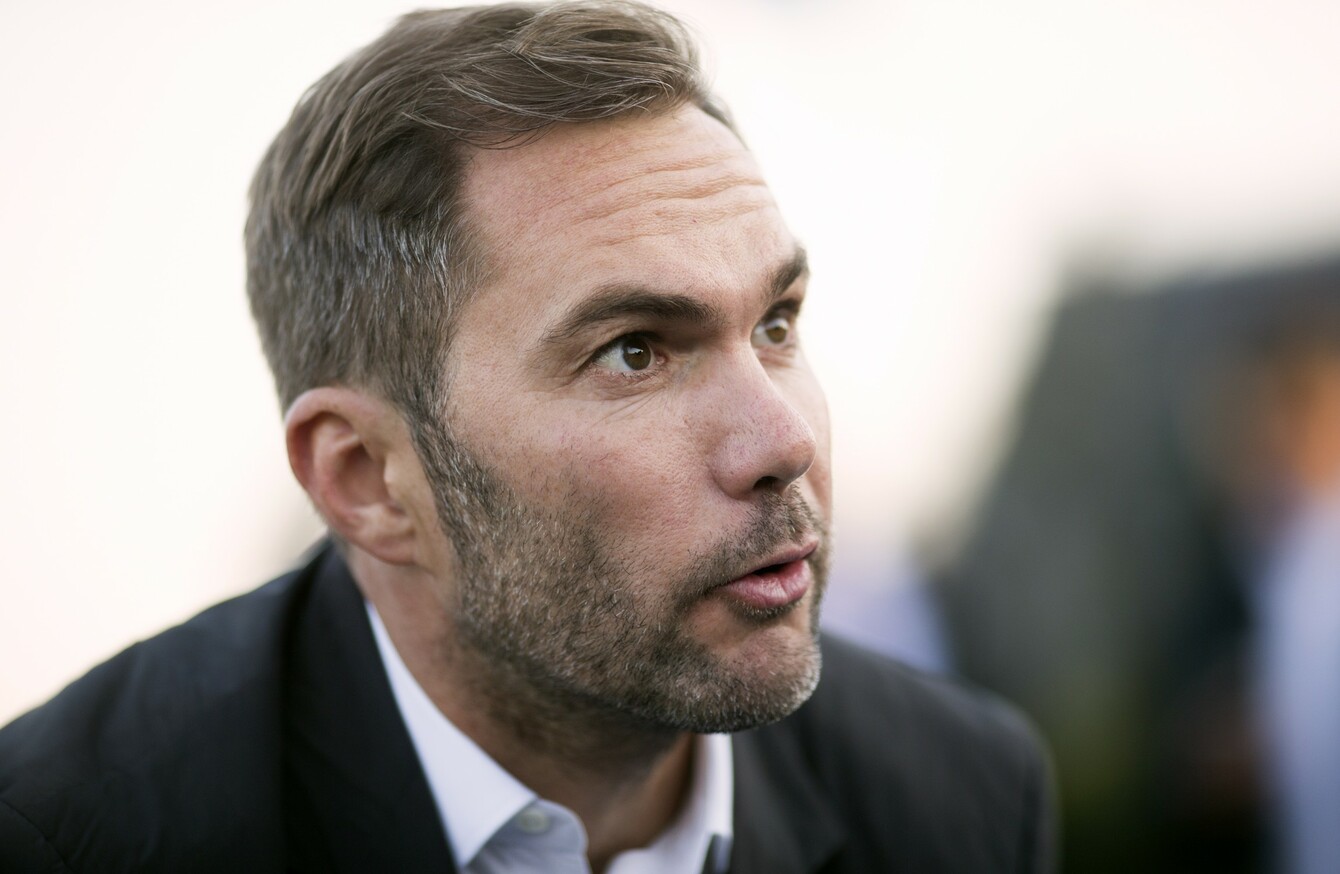 Jason McAteer (file pic).
Image: EMPICS Sport
Jason McAteer (file pic).
Image: EMPICS Sport
Updated at 09.53
1. Jack Charlton got stranded in Denver Airport at the '94 World Cup
Thinking that they could face them in the last 16 of the '94 World Cup, Jack Charlton travels to see Belgium play, only to get stranded at the airport: "Jack's trip to see Belgium play turns out to be a waste of time because we draw Holland  in the last sixteen. His mood isn't helped by a flight cancellation that forces him to spend a night on a bench at Denver Airport. As usual, Jack has no money and only for a British tourist spotting him, he wouldn't have a got a cup of tea or a fag."
2. Roy Keane is more of a Neil Diamond than a Take That fan
The Irish team go to a Take That concert in the run up to the '94 World Cup but Roy Keane is unimpressed: "The only other youngster is the Manchester United midfielder Roy Keane, but he's not one of us. He made it clear from day one that this isn't his scene. He wouldn't be caught dead near a Take That concert — he likes Neil Diamond apparently — and he has absolutely no interest in becoming the Fourth Amigo. He makes sure we know exactly where we stand with him, and good luck to him. I decide early on that I wouldn't want to cross him."
3. He turned down advances from England and Northern Ireland to play for Ireland
"England want me to play for them, even if it's their B team, but I've never really wanted to play for England. I loved watching Ireland at the 1990 World Cup, like all of Liverpool, and that's the one that really interests me if truth be told, even though I have never got further than about a hundred feet across the Irish Sea."
4. He's not a fan of Graeme Souness
McAteer and Souness don't see eye to eye during their time together at Blackburn. The final straw is when Souness pressurises him to play an FA Cup match against Chester while his mum's partner is dying in hospital: "I've no choice here. I have to go to work. I have to do what Graeme Souness tells me. I really don't think he's grasped the enormity of the problem, or maybe it's a misunderstanding. I leave the hospital, even though my mum's partner is deteriorating by the minute. The doctors say there is little they can do to stop the poison in her blood. My partner and her family are in bits and I'm leaving them to play a bloody football match."
5. Alan Stubbs is an incredibly sound person
While McAteer is at Bolton, then-Blackburn manager Kenny Dalglish makes a joint bid for the Ireland international and Alan Stubbs. Dalglish insists that either both of them join or neither do. McAteer gets wind of interest from his boyhood club Liverpool, and despite it meaning he will remain at Bolton, Stubbs encourages McAteer to follow his dream: "I know this is killing him, but it's Liverpool. Alan doesn't even think about it. He tells me I have to walk away from Kenny Dalglish and talk to Liverpool. I remind him that if I do that it will kill his Blackburn move. To his eternal credit, he is not for turning. He tells me that he knows better than I do what Liverpool means to me. If Everton came in for him, he'd do exactly the same thing, and I'd be just as supportive. He insists I have to be selfish. He'll be fine either way. He won't stand between me and Liverpool. It's an incredible gesture and tells you everything about Alan."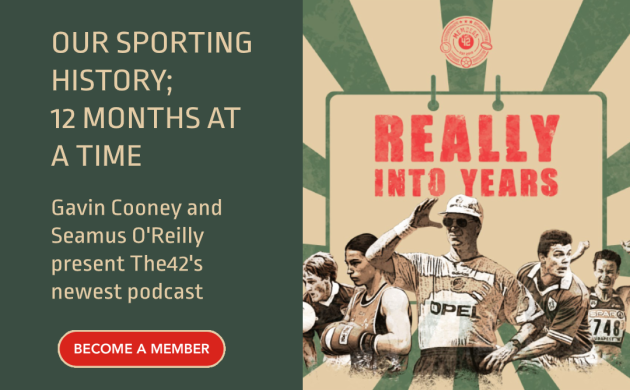 Blood, Sweat and McAteer: A Footballer's Story by Jason McAteer is published by Hachette Books Ireland. More info here.
The42 is on Snapchat! Tap the button below on your phone to add!