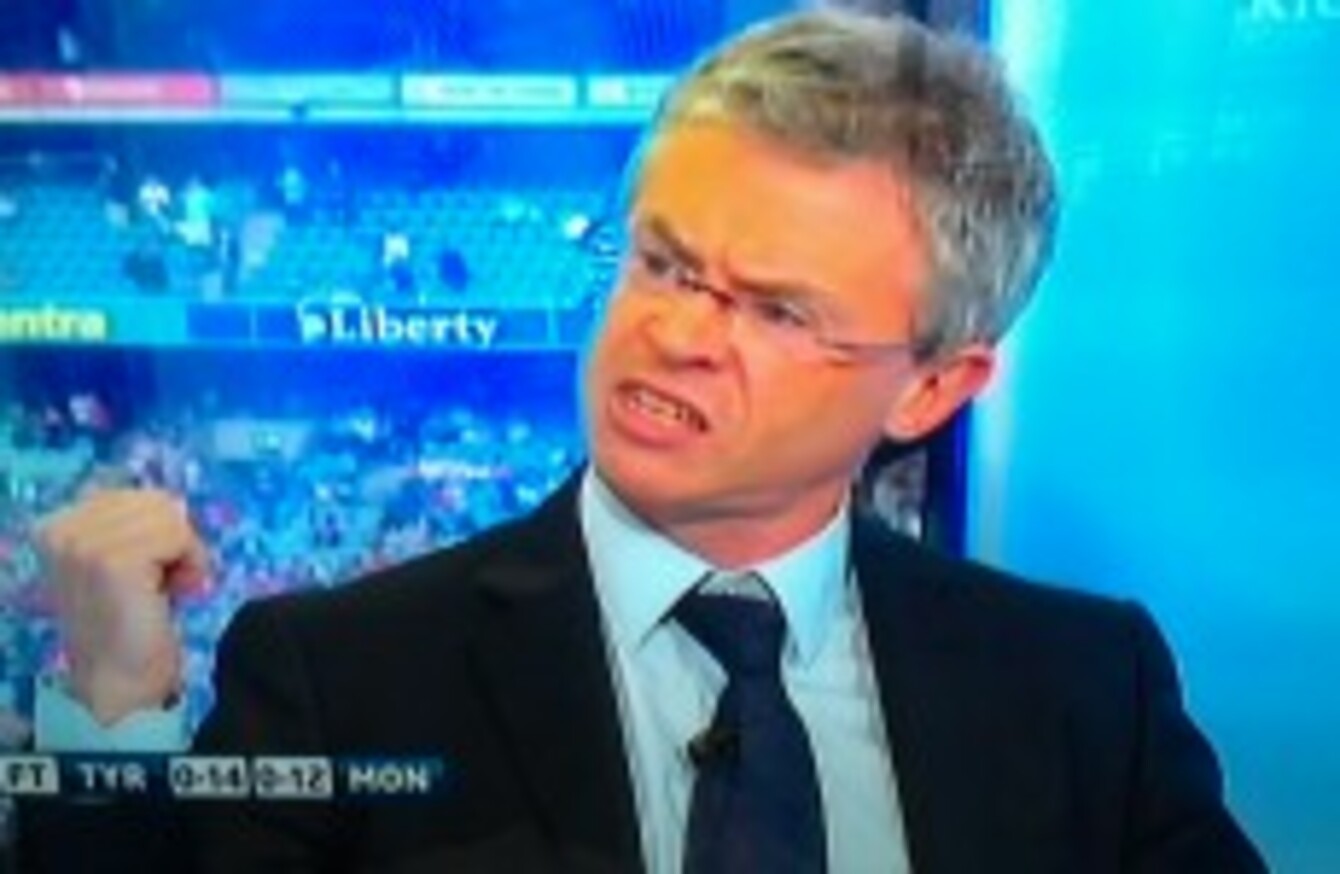 Image: RTE screengrab
Image: RTE screengrab
Updated 19:40
RTÉ PUNDIT JOE BROLLY launched an astonishing verbal tirade against Tyrone and their midfielder Sean Cavanagh after the Red Hands advanced to the All-Ireland semi-final.
The former Derry footballer took exception to what he deemed was cynical fouling by Mickey Harte's men for the second weekend in succession. Tyrone, who won 0-14 to 0-12, finished with 14 men after Martin Penrose was red-carded at the start of the second-half.
As fellow pundit Pat Spillane praised Tyrone's steel in securing successive two-point victories, Brolly struggled to contain himself. When it was his turn to speak, he let rip.
"I want nothing to do with that," he began. "It's an absolute disgrace."
Brolly continued, "I see Mickey Harte smiling and jumping up and down at the end like they achieved. I'll tell you what, they achieved something absolutely rotten."
The pundit held court in the RTÉ studio at Croke Park as he accused Tryone, a team, he argued, he defended resolutely in the 2000′s, as cheating and calling it 'closing the match out'. Brolly's main gripe was with Sean Cavanagh's cynical foul on Conor McManus. The Monaghan man was through on goal when he was hauled down by Cavanagh.
Brolly raged, "I can't believe somebody gave Sean Cavanagh a man-of-the-match award… it's not within the rules, you're not allowed rugby tackle a player to the ground." He added:
He's a brilliant footballer but you can forget about Sean Cavanagh as a man."
Watch the full video here:

YouTube credit: Pádraig Ó Dubhaigh
Speaking to Newstalk at the end of the match, Sean Cavanagh responded to Brolly's diatribe. He said, "I don't make the rules of GAA. Most football teams are brought up with if a man is through to score a goal, you stop him any way necessary… I've been very unlucky in my career, I've probably received more punishment than I've given out.
"It is cynical play. It's unfortunate. I don't want to play football like that… unfortunately the rules of GAA dictate that [when a man is through on goal] a yellow card does not mean that much to you."
*First posted at 19:15
What did you think of the Cavanagh foul and the Brolly outburst?