Murray Kinsella reports from Celtic Manor
JOHNNY SEXTON IS an obvious focal point for much of the French rugby media's coverage this week and one profile of the Ireland out-half has seen him labelled "the Zlatan Ibrahimovic of rugby".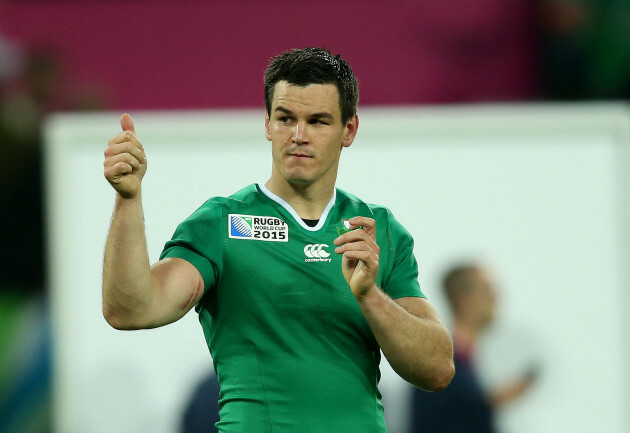 Billy Stickland / INPHO Sexton places high demands on those around him. Billy Stickland / INPHO / INPHO
An unnamed ex-teammate of Sexton's at Racing 92 is quoted as describing the Ireland playmaker as such in a fascinating profile by Arnaud Beurdeley in the Midi Olympique magazine, a special World Cup edition of which was released this week.

Racing coach Laurent Labit also provides an interesting take on Sexton's time with the Parisian club in the Midi Olympique article, underlining that the Irishman's fiery temperament wasn't always appreciated and stating that his departure from the Top 14 club was "a failure."
He didn't always perform for Racing and he knew it very well," said Labit. "It irritated him greatly.
"When things didn't work as he had hoped, he was hyper sensitive. Several times I had to remind him that there are certain ways of saying things. Jonathan had the tendency to employ a strong manner and a very colourful language in the heat of the action.
"Sometimes it was on the verge of insult. At times, Jonathan was really uncontrollable. When we ran plays, if someone forgot his role, he was capable of giving them a bollocking.
"No matter what had happened before, he gave them a roasting. Sometimes I tore out my hair. Johnny is someone who is perpetually putting everything in question, and who obliges you to be constantly on alert."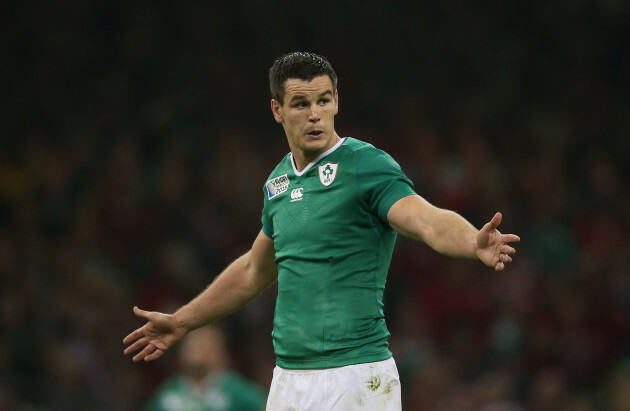 Sexton's habits didn't appear to be appreciated in Racing.
We've often heard about Sexton's demands on those around him in Ireland, and indeed seen them on the pitch during games, but it's clear that the out-half's habit of bawling teammates out for mistakes wasn't quite the norm in the Top 14.
Sexton was said to be a cranky presence with Leinster and Ireland before his move to Racing, so we were interested to learn if anything has changed.
Devin Toner was on media duty at Ireland's World Cup base in the Celtic Manor Resort this afternoon and so provided the insight. Sexton is still calling out any teammates who don't meet his standards.
He's the same as he was before, pretty much," said Toner. "I've played with Sexto since schools rugby so I'm pretty used to it to be honest. They mustn't have been used to that (at Racing), but it's a hugely positive thing for the team.
"If lads aren't getting their roles right, but he's not going to do it for the sake of it, he'll be doing it because there's a reason behind it. It will be because lads aren't in the right position or knowing their roles, so I think it's hugely positive for the team.
"Obviously they weren't used to it, but we're glad to have him back to be honest."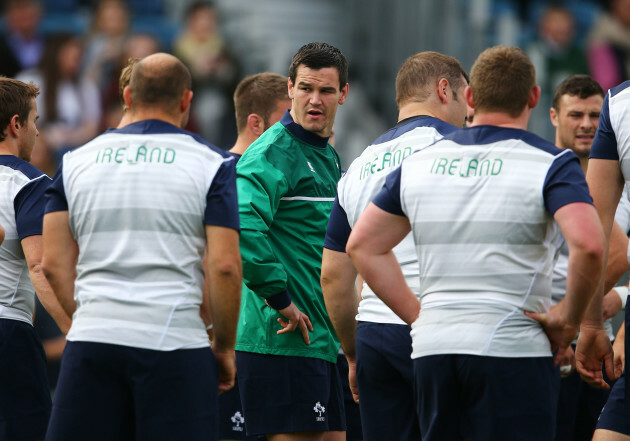 Cathal Noonan / INPHO Sexton is a key leader for Ireland. Cathal Noonan / INPHO / INPHO
Toner was bemused by the comparison to Swedish footballer Zlatan Ibrahimovic, stressing that Sexton is not big-headed and remains "very down to earth" despite his high profile in the global game.
The Ireland lock says Sexton wasn't as demanding on their first occasions playing together at schools level, when he "probably wasn't as dominant," but feels the out-half has grown into his pursuit of perfection.
There have been occasions when players have bitten back at Sexton in the heat of a Test match, admits Toner, but overall professional rugby players have a thick enough skin to take the reprimands from Sexton.
We're just used to it," said Toner. "Again if I'm not in the right place and I hear someone screaming at me, I know I'm not in the right place. And I'll think in my head 'I've got to get that right next time'.
"You know when you've done something wrong. It's a hugely positive thing, it's not a negative at all. I don't know whether they (the French media) are trying to paint it as a negative picture or not, but it's 100% not.
"He drives the lads to be better, and you want to be better when you're playing with him."