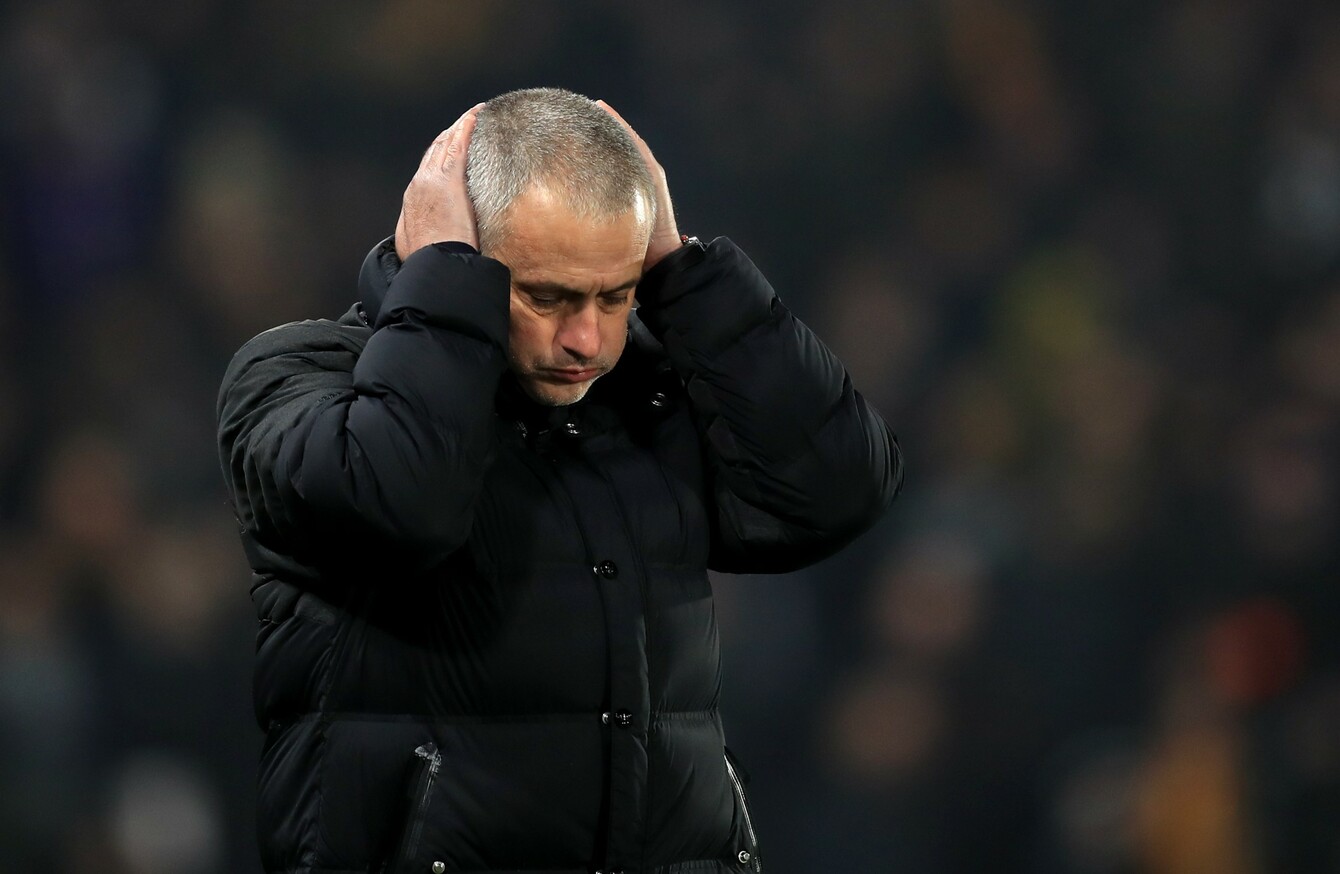 Image: Mike Egerton
Image: Mike Egerton
JOSE MOURINHO WAS inevitably irritated by Manchester United's scoreless draw at home to Hull tonight and walked out of a post-game interview with the BBC.
Talking to Martin Fisher, the United manager was asked a couple of questions and responded with monosyllabic answers.
When quizzed on what United could've done to create more chances, Mourinho spoke about the opposition and insinuated that referee Mike Jones allowed them get away with a robust approach.
"Hull City tried to see where they could go, how they could behave. They tried to see what the referee would allow them to do. They had the feedback and they were comfortable then to do what they did".
Fisher then asked, "What particularly did you feel the referee should've pulled them up on then?"
"Well, if you don't know football, you shouldn't have a microphone in your hand", Mourinho responded before walking away.