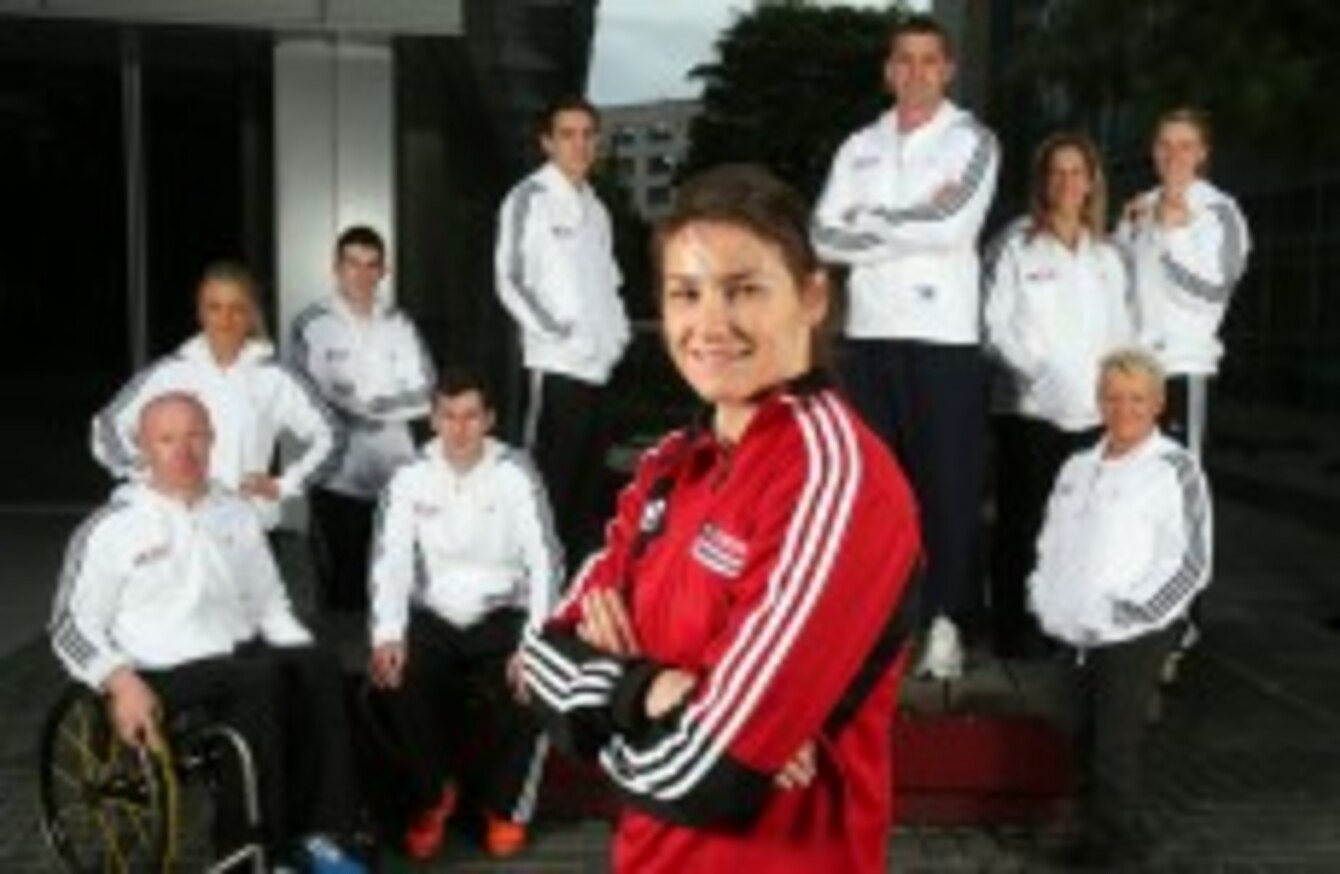 Katie Taylor is the ambassador for the Sky Sports Living for Sport initiative in Ireland.
Image: INPHO/Dan Sheridan
Katie Taylor is the ambassador for the Sky Sports Living for Sport initiative in Ireland.
Image: INPHO/Dan Sheridan
FRUSTRATED BY A year of missed opportunities and squandered momentum, Olympic champion Katie Taylor is once again weighing up a move into professional boxing.
Taylor helped to put women's boxing on the map last summer but she feels the sport has gone backwards since she lit up the country with her gold medal last August.
She plans to return to the ring in November for two to-be-announced dates against Finland's Mira Potkonen in Dublin but even at that, 2013 has been a much quieter year than she would have liked.
Looking to the future, she admits that she is now "definitely thinking about turning pro."
After the success of London there were offers on table, including a strong expression of interest from Oscar de la Hoya's Golden Boy Promotions, but Taylor turned them down to concentrate on defending her Olympic title at Rio 2016.
The creation of an AIBA Professional Boxing (APB) tournament for women, along the lines of the men's World Series of Boxing, would have allowed her to fight some professional-style bouts while allowing her to keep her amateur status.
But boxing bosses have not got that idea off the ground yet.
There was further disappointment when the European Championships, which were expected to be held in Dublin this year, were postponed until 2014.
So aside from a few well-received cards promoted by Brian Peters around Ireland, Taylor's main action this year came at the EU Championships in Hungary where she won her fifth consecutive title.
"It was in a little tented area and there were only around 100 people there," she said. "It was really badly done. A lot of the main boxers were even missing from the competition."
Now the November fights against Potkonen, whom she beat in the EU semi-finals, look set to be her focus for the next few months. Despite efforts, the lightweight division's biggest names — including Olympic silver medallist Sofya Ochigava, Great Britain's Natasha Jonas and Queen Underwood of America — continue to show little interest in fighting Taylor when there are no medals on the line.
After all that, a pro move is very much back on the cards.
"It is a big decision to make and obviously I'd have to get a good contract as well.
"We'll see. My dad's going to make a few enquiries over the next few months.
There were a few offers before but I'm not sure. We'll see what happens over the next few months.

This year was a harder year for me with the European Championships being in a little tent, a really badly organised competition, and then all these promises again about the WSB. I'm definitely thinking about turning pro.
Olympic team-mates John Joe Nevin and Michael Conlan have both spoken openly about their desire to move into the professional game, with Nevin's move looking even more likely after he skipped a world championship training camp in Castlebar last week.
"We're all really frustrated with how boxing has been marketed over the last few years," Taylor said.
"You see in these internationals in the [National] Stadium, there's only a handful of people there and it's like a secret, people don't really know about these fights going on.
For Olympic medallists to be boxing in front of a crowd of maybe 100 people, it's disappointing. It's our most successful Olympic sport.
She added: "Right now I'm an amateur boxer and I'm only thinking about these fights coming up in the next few months.
"Obviously next year is a big year if I did stay amateur, with the Europeans and the Worlds, there's a lot going on next year. We'll see."