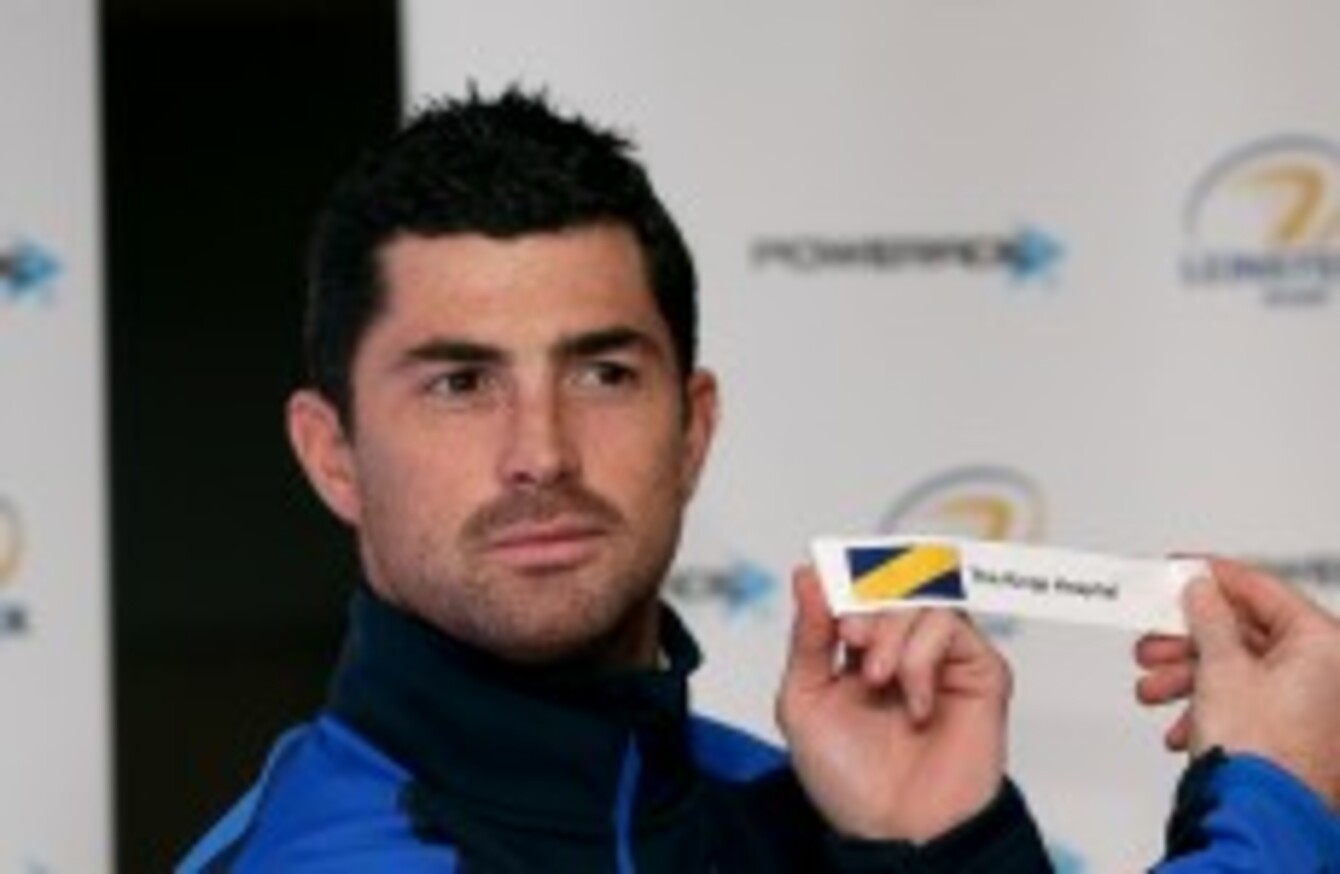 Image: ©INPHO/Dan Sheridan
Image: ©INPHO/Dan Sheridan
INJURED LEINSTER FULLBACK Rob Kearney last night hailed the weekend performance of Ian Madigan in Leinster's narrow 15-12 defeat to Clermont Auvergne.
However, the European player of the year also warned that Clermont will target again the out-of-position number 10 when the sides line up for this Saturday's rematch.
"I certainly wouldn't be able to go and play out-half, I can tell you that. It's difficult but it shows the sign of a really good, skillful rugby player who can make the change seamlessly." Said Kearney.
"Clermont kicked a fair bit of ball to him at the weekend and they'll probably come after him again this weekend because he's an out-half playing fullback. He has proved he is more than capable of handling everything that comes his way and if he plays there again this week I expect the exact same."
As Sunday's defeat – Leinster's first in the competition since their last visit to Stade Marcel Michelin in 2010 – brought the eastern province's first bonus point in Pool 5 they trail the French giants by five points going into this week's encounter with Clermont.
Joe Schmidt's former employers have won each of their three fixtures and conceded just a single try along the way, yet if Leinster are to retain realistic hope of topping the group then they will need to touch down four times this Saturday and pull level at the top of the pool.
Kearney and his fit Leinster club-mates will not worrying about ifs and buts until the time is right.
"Scoring four tries against Clermont is not easy. It's a difficult thing to do." He said. "We have to win he game. Players never really think of permutations.
"Come Round six, if you know that you need that bonus point to qualify then you become a little bit more attacking in terms of the gameplan you try to implement."
'Never slate Jonny'
While the game-plan seemed sound, post-match analysis on Sky honed in on Jonathan Sexton's decision to kick a second half penalty across field in search of a try rather than taking aim at the posts.
However, given that the reigning champions' only try in this year's tournament arrived thanks to a similar brainwave, Kearney was never likely to buy into the revisionist theory.
"You'd never slate Jonny (Sexton). You're not going to win games by just kicking points. It was early in the second-half so no-one had the foresight to see that we were just going to be beaten by three points.
"When you go to Clermont, you have to score tries. That showed signs of a team that wanted to score tries and felt they could. It was pretty close, it nearly came off but it's not even a case of backing Jonny as we felt it was just as viable an option as going for the posts."
Bob and BOD show their allegiance at last night's draw. ©INPHO/Dan Sheridan
Scoring tries is what will keep Leinster's interest in a chance of a home quarter-final alive. And, seven weeks into a prescribed 12-week lay-off, when Kearney speaks of what may need to be done when the sixth round of fixtures comes around he is picturing himself back in the starting line-up and able to influence matters.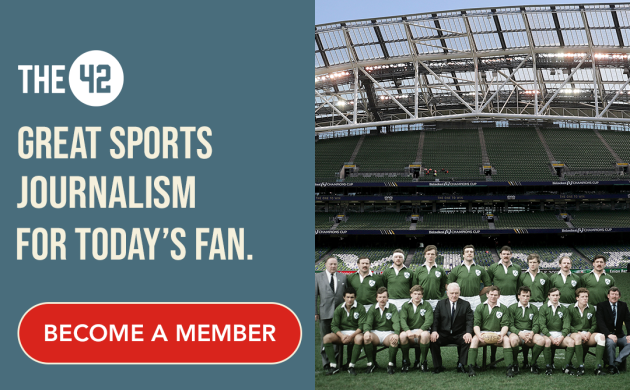 "It was a 12-week injury, which brings me back around Heineken Cup round six. If I can steal a week or two, that would be pretty good.
"I'm hoping but it's still early days in terms of my rehab so I'm not in a position to give a categorical answer but that's my intention and, if I don't get any setbacks, it's certainly makeable."
The former Clongowes Wood star was speaking at the draws for the Powerade Leinster Schools Cup draws. The 127th edition of the Senior Cup will begin on January 28 with the below round of fixtures and there will be a draw after round one to determine the route to the final.
Pres. Bray v Kilkenny College
Clongowes Wood College SJ v Qualifier 2
The King's Hospital v Newbridge College
Terenure College v Belvedere College SJ
St. Michael's College v Castleknock College
C.C. Roscrea v Qualifier 1
St. Mary's College v CBC Monkstown
Blackrock College v Gonzaga College SJ
The Junior Cup will kick off a week later on February 3 with the stand-out fixture being Kearney's Alma Mater taking on St Michaels. You can find the full draw for the Fr Godrey Cup and Vinnie Murray Cup here.
Blackrock College v Qualifier 1
Clongowes Wood College SJ v St. Michael's College
St. Mary's College v The Kings Hospital
Belvedere College SJ v Kilkenny College
C.C. Roscrea v St. Gerard's School
Terenure College v Gonzaga College SJ
CBC Monkstown v Castleknock College
Qualifier 2 v Newbridge College