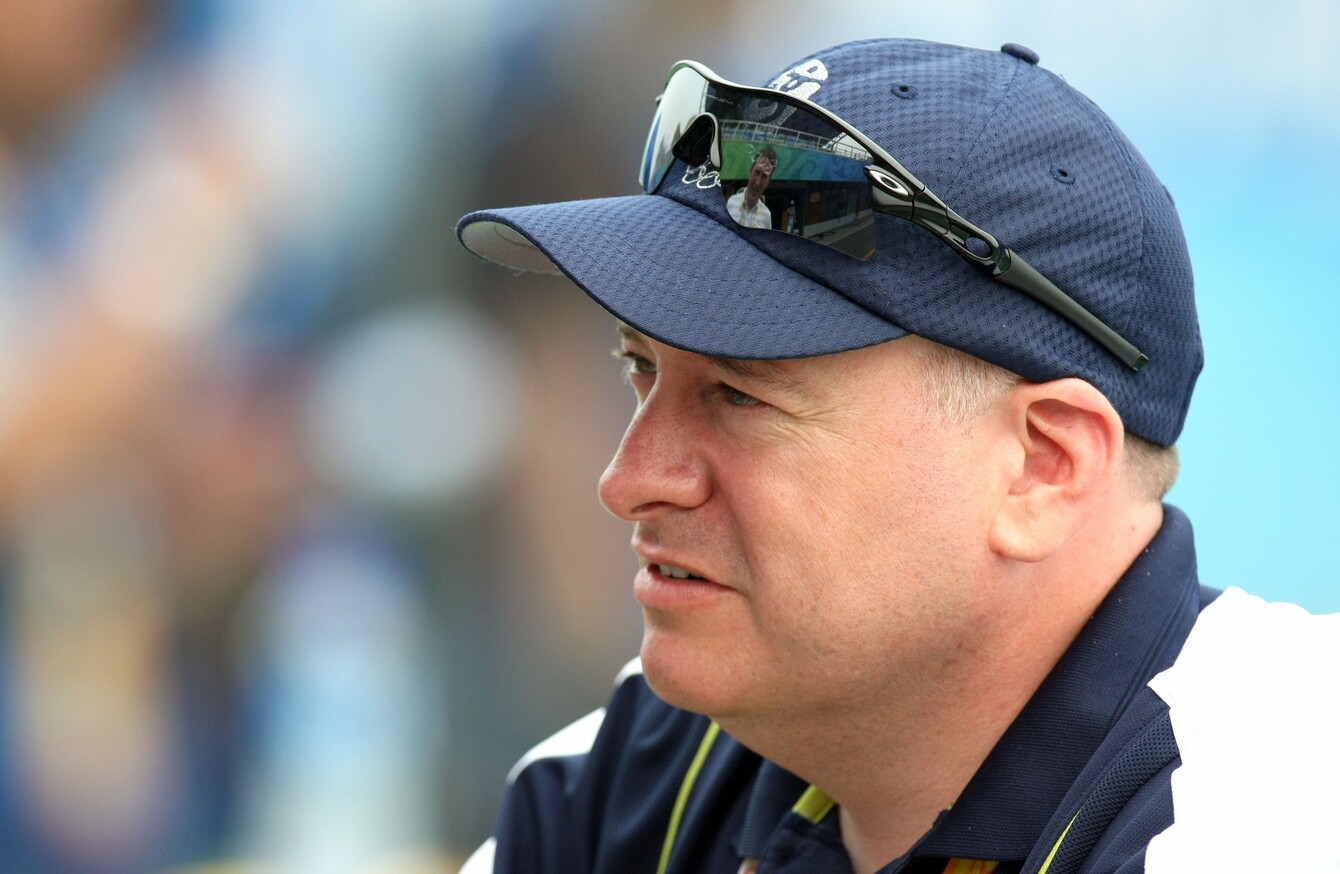 Kevin Kilty is a busy man at the moment.
Image: Morgan Treacy/INPHO
Kevin Kilty is a busy man at the moment.
Image: Morgan Treacy/INPHO
THERE'S A LOT of responsibility on Kevin Kilty's shoulders but if experience has taught him anything it's that leaving no stone unturned will ensure the pieces fall into place.
As chef de mission for Team Ireland at the Rio Olympics, Kilty is currently knee-deep in planning and preparation for the Games, which starts in less than five months.
For the last week, Kilty and his team have been on their final reconnaissance trip to Rio as they finalise the logistics of competing in the biggest sporting event in the world.
"We've switched into Games preparation mode now," Kilty tells The42. "We've been taking a look at each of the venues and just generally getting a feel for the city ahead of August.
"Our job now is to turn the athlete's village into a homely environment for Team Ireland so it can be as productive as possible. We're in Block 28 and it's quite a good setting as we're close to everything.
"We need to make this place feel like home for the athletes and to ensure that we need to make sure everything is in place for them. The apartments in any village are quite bare so we just need to make them as comfortable as possible.
"We did it very well in London so it's now about replicating that this time around. We know what we have to do."
Kilty has spent the last two years managing the large scale operation and providing leadership to a team of volunteers.
He has traveled to Rio several times but this trip has been the most significant with the process now in its final stages.
There has been genuine concern over the adequacy of the venues in Rio while question marks have been raised over the city's capacity to stage such an event.
But having taken time to inspect each of the venues, Kilty dispels the suggestions many of them won't be ready in time for when the Olympic flame is lit on 5 August.
"We've checked all the venues and they are all fine," he insisted. "I haven't seen anything during any of my trips to raise concerns and it's normal for construction to be happening right up until the opening ceremony.
"The village itself is fantastic and probably one of the best I've seen and Rio in general is going to be a great setting for the Games. I have no doubts or concerns and we can't control those aspects of the build-up.
"Our job is to check for any potential issues and get an understanding for the layout to minimise stress when the time comes and give Team Ireland more of a chance of success.
"I've had regular meetings with the liaison officer here in Rio and everything has gone well. We've been able to take control of smaller issues before they become much bigger. We're well prepared."
Kilty possesses huge experience of high-profile events having been involved in London and Beijing as well as fulfilling his role as manager and coach for the shooting team.
He emerged as a candidate to succeed Sonia O'Sullivan as chef de mission shortly after London and was appointed in December 2013.
SEE SPORT
DIFFERENTLY
Get closer to the stories that matter with exclusive analysis, insight and debate in The42 Membership.
Become a Member
"It was a bit of a shock to be honest," he says. "It came out of the blue but when you're given an opportunity like this you can't turn it down. It's a once in a lifetime chance.
"But it does take a big chunk out of your life for these few years. Yet it's hugely rewarding. There are so many brilliant people working within the team and even now, with five months to go, it's all coming together.
"There are of course still logistics to be worked out with athletes still in the qualification process but we're pretty good at estimating in order to get accreditation for coaches, book flights and finalise the kit.
"We're still working hard to sort out transport. As you can imagine when the world is trying to fly to Rio, it puts great strain on the airport and transport providers. It is a logistical nightmare but we have great expertise on the ground."
While Kilty won't know the full composition of his team until July, it's expected Ireland will be represented by close to 60 athletes in Rio.
Part of his brief is to ensure each and every one, across a range of sports and disciplines, is catered form and given the platform to flourish on the biggest stage.
The pre-Olympic training camp will be hugely significant in the build-up to the Games and Kilty and his team have carefully selected a venue for the final stages of preparation.
"We're going to be based in an area called Uberlandia, which is 400 miles from Rio," he explains. "Dr Sharon Madigan, nutritionist with the Irish Sports Council, has been with us this week to consult with the chefs in the hotel we'll be staying in.
"Athletes, swimmers and cyclists will be over for this camp and it will be crucial that they get the best treatment in both training and recovery. This will be culmination of four years of hard work for both us and the athletes."
Much of the legwork has already been complete and now the countdown to Rio can begin in earnest. Kilty's work will extend right up until the opening ceremony and then beyond as a port of call for any member of Team Ireland during the two-week event.
Next on the agenda is the distribution of the New Balance team kit to those who have already qualified and the last minute preparations which naturally surround an Olympic Games.
"I see my role as being not too dissimilar to a referee. If I'm not needed by an athlete or a coach then I know I'm doing a good job."
The42 is on Snapchat! Tap the button below on your phone to add!