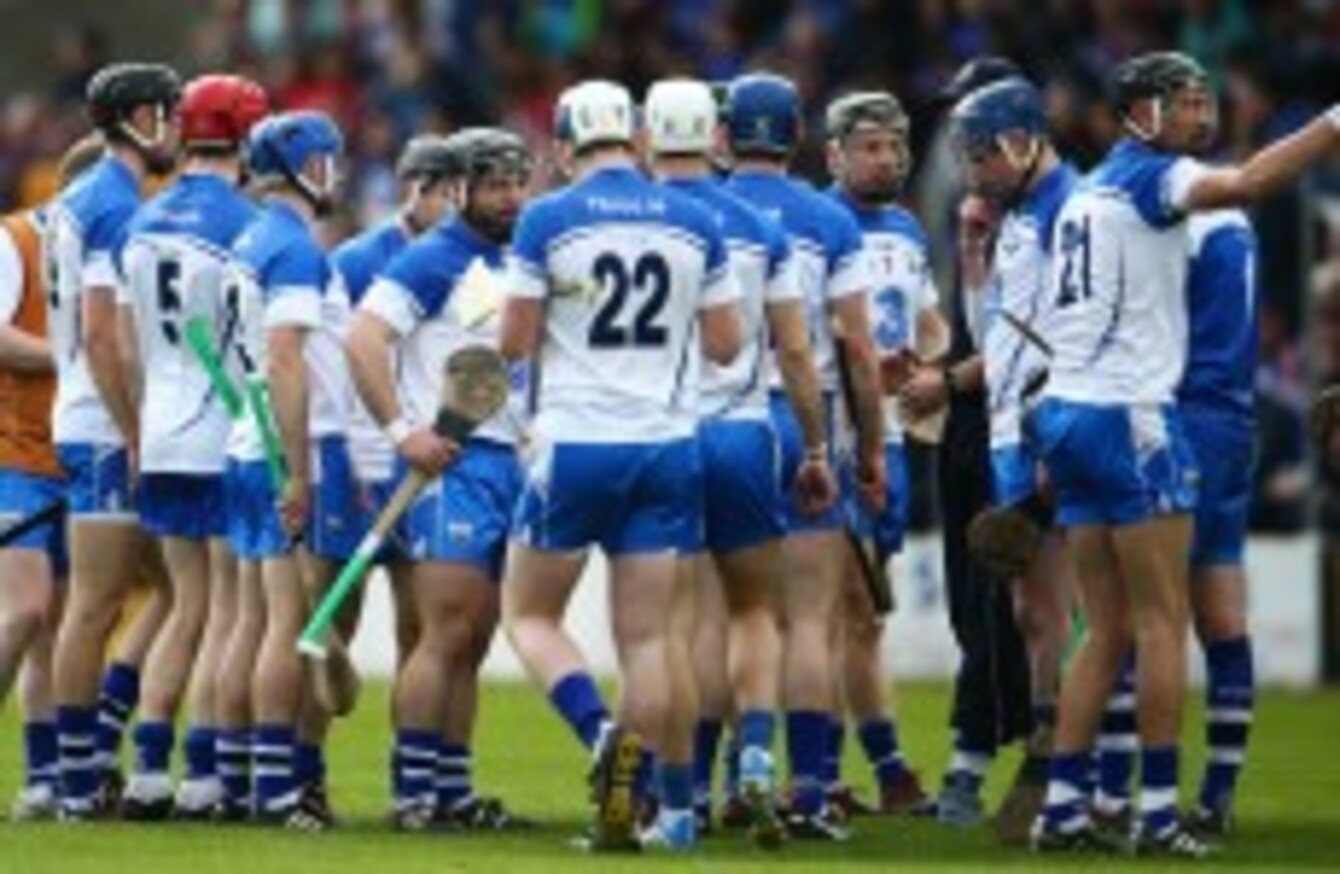 The Waterford hurlers must plan without Pauric Mahony for this summer.
The Waterford hurlers must plan without Pauric Mahony for this summer.
WATERFORD'S PAURIC MAHONY has taken the first step in his recovery from breaking his shin in a club game last weekend.
One of the stars of Waterford's league winning campaign will miss the season but teammate Kevin Moran revealed the 23 year-old is in good spirits.
"I was in with him (in hospital). He's looking forward to getting home, I think he's home today. He's in good form, as good as you can be I suppose.
"He had the operation on Tuesday. I think he was on the table for four or five hours. (It was a) pretty serious operation. But look at least he's on the road to recovery now, please God."
Mahony doesn't have to look far for someone who's been through a similar injury ordeal with his older brother Philip having suffered a double leg fracture last year.
"It's mad isn't it, to the day apparently, same injury," stated Waterford captain Moran.
"It's weird. Philip made an unbelievable recovery. He played in two or three of Ballygunner's matches towards the end of last year.
"There'd be no stone left unturned there with regard to recovery. They'd be very close to Tadhg O'Sullivan as well so he's in good hands. Look everyone the whole squad and the whole county is hugely disappointed for Pauric, more so than anything."
Moran described the extent of Mahony's loss to the Waterford setup.
"It's a huge gap to fill. (He's) 23 years old but he would have been a huge leader in the dressing room. He got himself in tremendous condition, a lot of work on a fitness point of view and dietary point of view.
"The nature of the guy that he is, he'll be helping someone to hit the frees or match days with water. I think it's important for us that he will be around."
Mahony's absence robs Waterford of their regular freetaker and the spotlight now falls on who will assume that role.
"We've a few guys who'd hit frees with their clubs alright," outlined Moran.
"Jake (Dillon), Maurice Shanahan is a good freetaker, Stephen Bennett, there's a good few.
"But I suppose it's different on the pressure of a Munster championship match. PaUric was after mastering that over the last number of months.
"Someone has to do it. It's something we're going to focus on over the next three weeks before the Cork game."