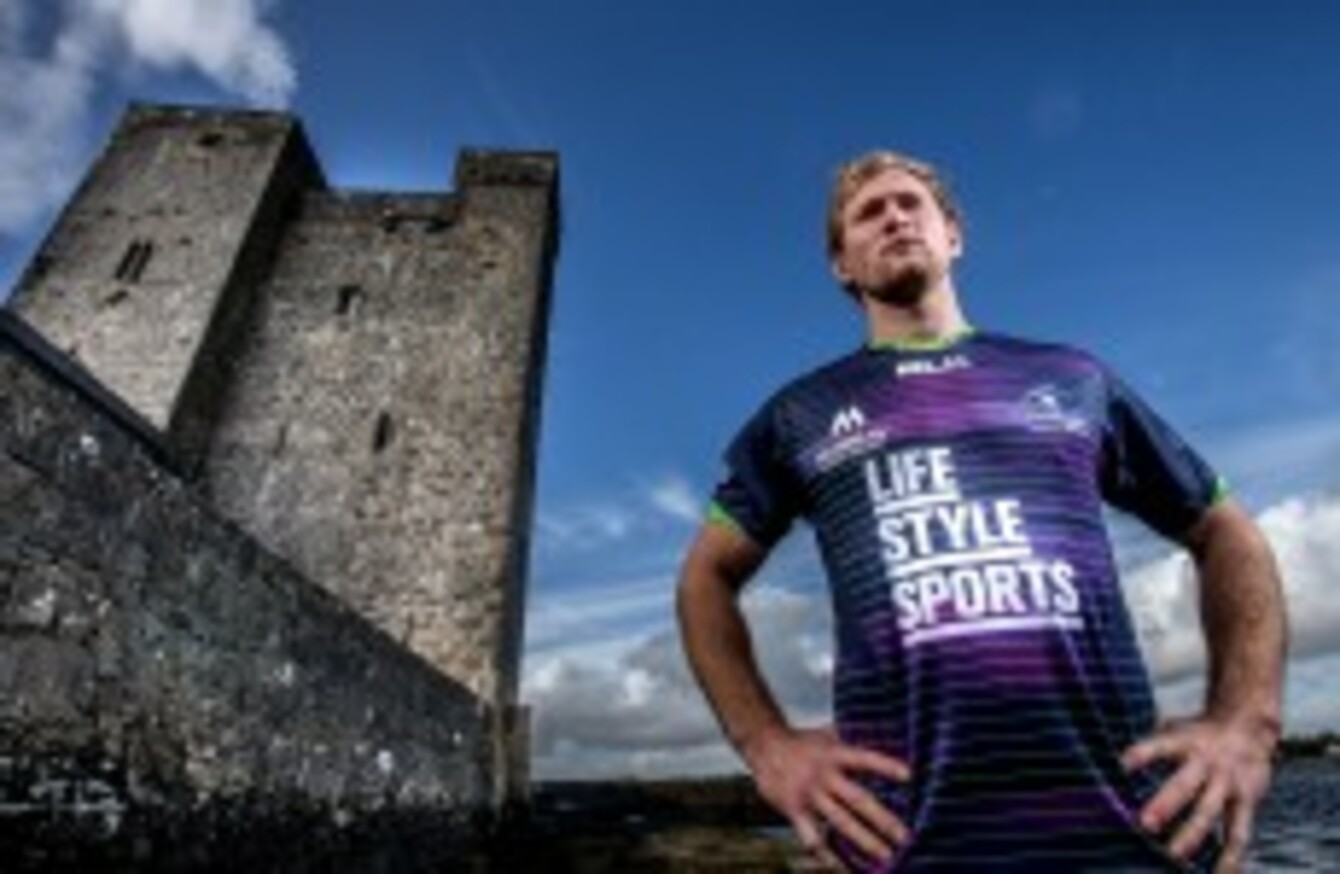 Kieran Marmion pictured at yesterday's launch of Connacht's new European Challenge Cup kit for this season, exclusive to Life Style Sports.
Image: James Crombie/INPHO
Kieran Marmion pictured at yesterday's launch of Connacht's new European Challenge Cup kit for this season, exclusive to Life Style Sports.
Image: James Crombie/INPHO
BOTH KIERAN MARMION'S parents hail from this side of the Irish Sea and his father Mick was a centre for Saracens in the 1980s, so rugby was always on the horizon for the 23-year-old.
He started off with the Irish Exiles — a team founded by former Irish full-back Tom Kiernan in 1989 to give Irish-qualified players in Britain and France the opportunity to play for an Irish representational side with a view to ultimately strengthening the national team.
"When I was younger I played a bit for Cardiff," he says, "but I didn't get selected for the U16 Welsh team and then I went to school in England for two years. I played my first Exiles game over here against Connacht and I've loved being over here ever since so it's great to be able to play here."
Marmion already has over 70 caps to his name for a constantly-improving Connacht outfit and, importantly, he is always looking to improve aspects of his game. "I like watching other players and learning bits from their game and adding that to my own strong points."
Having played his international rugby for Ireland all the way up through the underage ranks, Marmion's full international debut was a proud career moment. He replaced Conor Murray against Argentina in a 29-17 win for Joe Schmidt's side in the 2014 end of season tests.
He was desperately unlucky to miss out on a scrum-half spot in the Irish Rugby World Cup squad, but the experience of spending 10 weeks in the camp has certainly stood to him.
"The work put in was huge and it helped put myself in a great position to perform. I'm probably currently the fittest I've ever been and that has put a lot of confidence into me so obviously it's been great," he says.
Source: shk7619/YouTube
New Zealand-born Pat Lam is the current Connacht coach and Marmion says that his coaching style can be both similar and different to that of Joe Schmidt in the national set-up.
"Joe's obviously very intense, very detailed and very driven for players to all be on the same page," Marmion says.
"I think he can be like that because the players are usually only in the Irish camp for short periods at a time. When everyone is in the Irish camp they're all switched on. When you're with the province everyone is around each other every day so it's not as intense – but both Joe and Pat work extremely hard behind the scenes."
The 9,500 capacity Galway Sportsground is gradually becoming something of a fortress for the Connacht side and Marmion is fully aware that it is not an easy place for away teams to visit.
"I think the Sportsground is a place many teams don't like coming to – some of the nights out there can be pretty horrendous conditions-wise and it takes more than just rugby skills to come away with a victory here," he says.
Marmion is certainly one of Connacht's stand-out players, and they are still performing well even without the firepower of Robbie Henshaw and Nathan White who are on World Cup duty. In the past Connacht have been unfortunate to lose some of their top players to other Irish sides with both Sean Cronin and Mike McCarthy moving on to pastures new with Leinster and Ian Keatley playing with Munster. However, that trend looks to be ending with Connacht themselves proving to be no pushovers in European competition.
"When Eric [Elwood] was here he used to remind us where Connacht were years ago so we all know the background and we want to push on and show people that rugby in Connacht is worthwhile."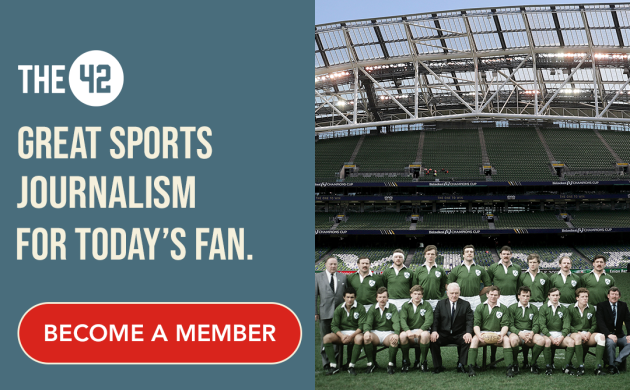 Cost-saving measures in 2003 almost looked set to put an end to Connacht Rugby for good, but a resurgence in interest after recent Heineken Cup appearances mean those days are long forgotten.
"We've had big results in the European stages and people get excited for it and there are bigger crowds and a bigger buildup to our games now, especially in Europe."
"Connacht tend to raise the game a bit when coming up against big sides. Over the last few years rugby in the province has grown and I don't see any reason why it won't keep growing – the reasons for the growth are down to the performances on the pitch."
Marmion is extremely dangerous around the ruck and the scrum and has been in fine form of late, scoring two tries in a 28-12 friendly win over Munster last month. Connacht have also made a decent start to their Pro12 league campaign, although defeat at the Glasgow Warriors two weeks ago was disappointing.
"We would have liked to have got a victory away to Glasgow – even though we knew they were missing 20 odd players they are still a championship side and have got a strong squad. We went over there backing ourselves to get the victory – obviously we came up short but we can definitely take a lot out of the game, especially the second half and the way we came back."