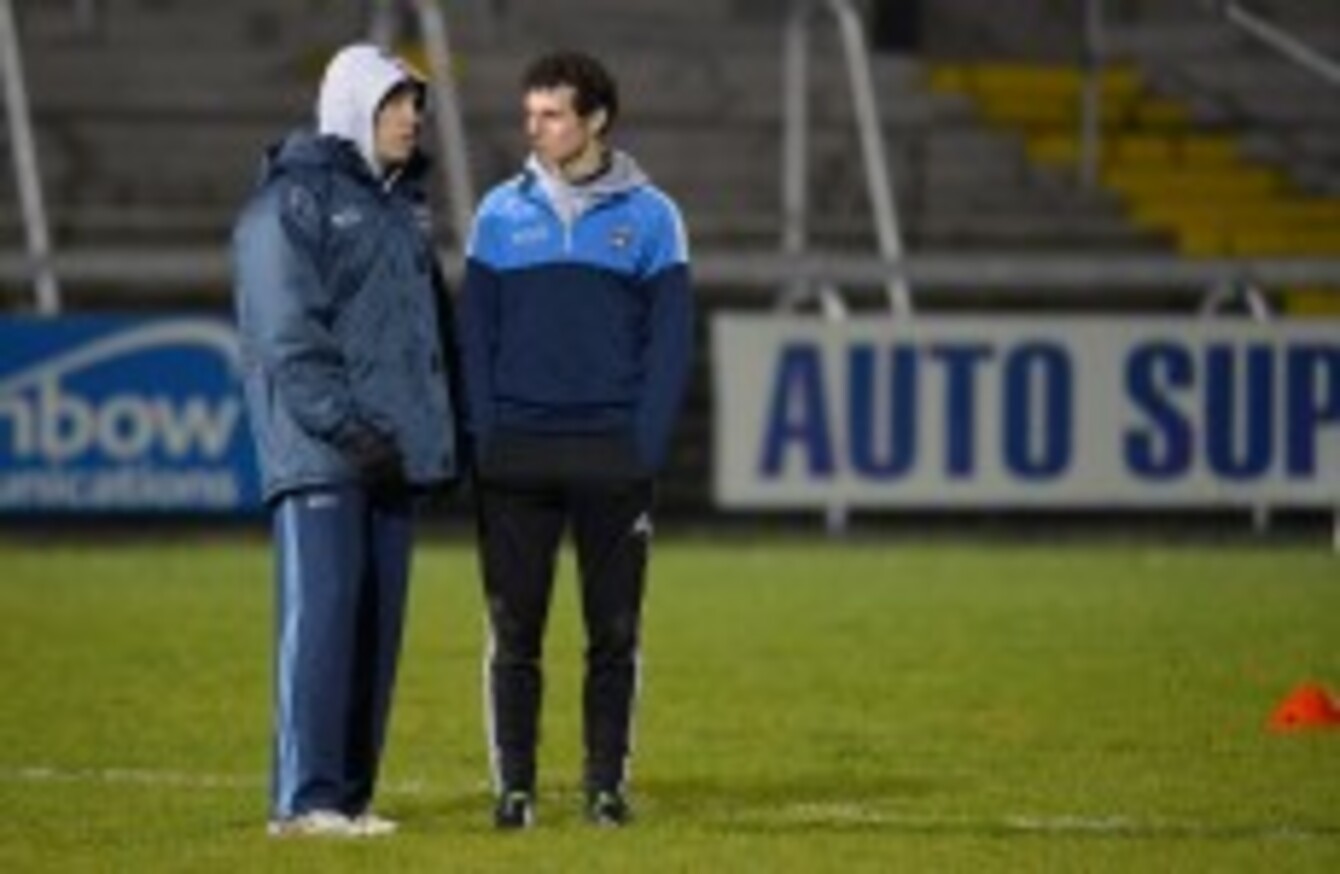 McGeeney: was involved with Armagh at the O'Fiach Cup last night.
Image: INPHO/Presseye/Russell Pritchard
McGeeney: was involved with Armagh at the O'Fiach Cup last night.
Image: INPHO/Presseye/Russell Pritchard
BRENDAN MAHER ADMITS he was caught off-guard by the new 'Geezer' in Tipperary's backroom.
Former Kildare boss Kieran McGeeney has been recruited to help the Premier hurlers with their mental game in 2014.
McGeeney will also work as a coach and selector under Paul Grimley in his native Armagh next season.
But Eamon O'Shea's decision to bring an All-Ireland-winning footballer into a hurling stronghold has raised plenty of eyebrows.
"I think it surprised everyone," Tipp captain Maher said yesterday.
"You don't expect a footballer to get involved with a hurling team. It would be like a hurler getting involved with a football team.
"He's with us for the whole approach to training. He's obviously not going to be getting involved in anything to do with hurling. He said that himself, he doesn't know anything about hurling really.
What he does know is about giving 100% on and off the field. He's going to try to bring his knowledge on that.
Maher added: "He wouldn't consider himself a sports psychologist. It's more on preparation, your attitude towards training, maybe some little things that you can do."
O'Shea is likely to have a full roster with all of Tipp's veterans set to return for another crack in 2014.
The only exception is All-Star goalkeeper Brendan Cummins who hung up his hurl after 18 senior seasons.
Maher, far right, at the launch of the new Tipperary jersey yesterday (INPHO/Morgan Treacy)
Long-time understudy Darren Gleeson is the obvious candidate to fill the number one jersey and Maher is confident that competition will be fierce.
Darren Gleeson is the number two and I think if you asked Brendan, he'd say he's a lot of the reason why Brendan has played to such a high level the last few years, because Darren was there pushing him.
"We always said we had two goalies there who could play and Darren would probably make a lot of county teams. We're lucky enough we have Darren there.
"We have James Logue coming into the panel who would have been minor, U21 and intermediate goalie, and Darragh Egan as well who is an ex-outfield player and is now playing in goals with his club and had a great year with his club.
"We're lucky we have a couple of goalies there."