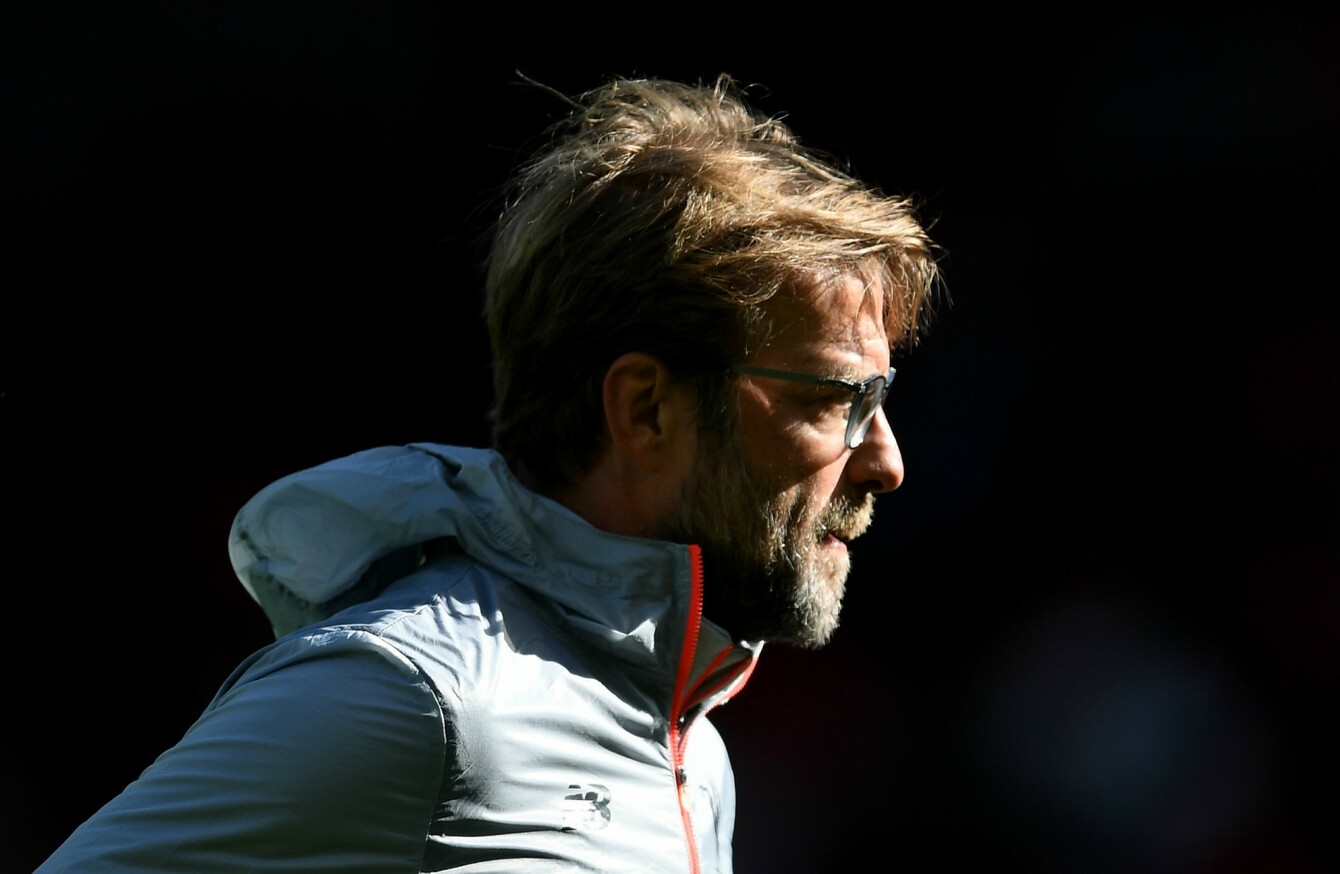 Image: Laurence Griffiths
Image: Laurence Griffiths
LIVERPOOL MANAGER Jurgen Klopp hinted at his frustration after Crystal Palace came from behind to win 2-1 at Anfield in the Premier League on Sunday.
Third-placed Liverpool had the chance to close the gap on the top two, with Chelsea and Tottenham in FA Cup action, and they looked on track after Philippe Coutinho's stunning free-kick put the hosts ahead.
But the visitors battled back, with a brace from former Liverpool striker Christian Benteke ending a seven-match unbeaten run for Klopp's side, much to the annoyance of the German.
"I had to say a few words to the boys," Klopp told Sky Sports. "I know what everyone is saying, that we have to win it, do this and that.
"Crystal Palace are a good side but we dominated the game, that was clear. We had very good moments. It is not easy to create chance and chance and chance.
"Today it was a defeat and makes sense for me to say a few words. We were not at our best. We tried everything – changing systems – but it didn't work that well because we had a bit of nerves. There are games to play and we will be ready."
Palace's sixth victory in their last eight league games handed Allardyce his first ever win at Anfield and the Crystal Palace manager explained how he aimed to exploit Liverpool's weakness at defending set pieces.
"I think the key was tactical," Allardyce told Sky Sports. "They have lost six goals on corners in the first and second phase. They use a zonal system and don't mark men. If you get on the move you may get a chance.
"It shows the character in the team and quality finishing of the team. If you ask Wayne Hennessey how busy he was you will realise how good we were.
"I think when you talk about possession Liverpool had a huge amount but chances on goal we were right up there with Liverpool and we were more clinical."
Despite Palace moving up to 12th in the Premier League, seven points clear of the relegation zone, Allardyce is not taking his side's position for granted.
"I can breathe a little easier," Allardyce conceded. "38 points has been very good in the last 10 years.
"We have five games to go so this one is so important. We have Tottenham on Wednesday and Burnley after that. It lifts the pressure on us.
"I am worried these lads can't reach this level when they don't have time to recover. I may have to make huge changes to make sure we compete with Tottenham."