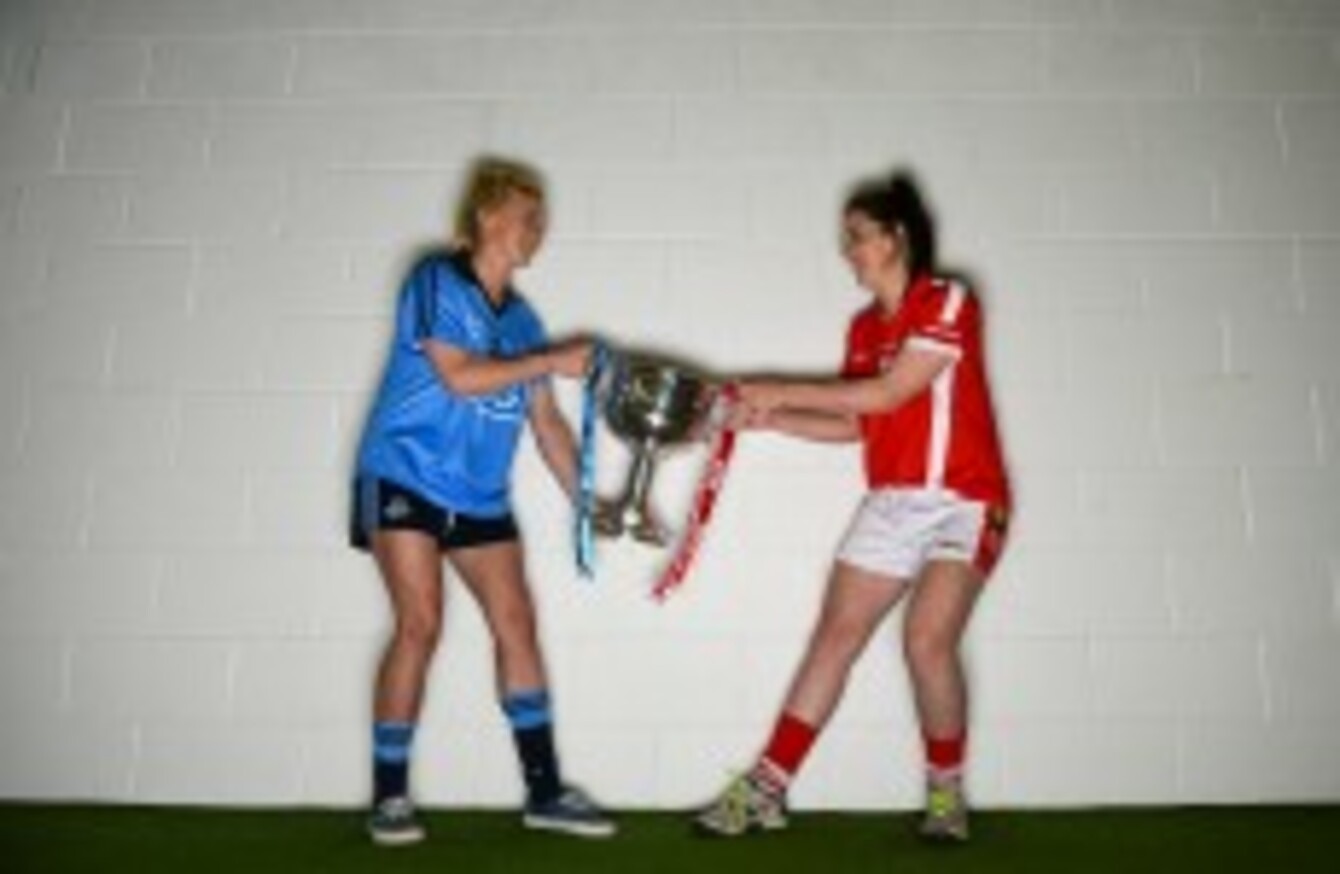 Over 27,000 were in Croke Park last year as Cork stunned the Dubs.
Image: Paul Mohan/SPORTSFILE
Over 27,000 were in Croke Park last year as Cork stunned the Dubs.
Image: Paul Mohan/SPORTSFILE
LADIES FOOTBALL BOSSES are hoping to draw a record crowd to Croke Park for Sunday's All-Ireland triple-header.
The senior final sees Cork, chasing another five-in-a-row, renew their rivalry with Dublin in a repeat of last year's decider while Kildare, Waterford, Louth and Scotland are also in action.
"We're hoping that with the six counties that are involved that we'll surpass last year anyway, certainly," LGFA President Marie Hickey said.
We're hoping to surpass the largest attendance at a women's sporting event in Europe this year, which is 30,710 for the Women's FA Cup in England earlier this year so it would be great to break that record.
"Our own record is 33,000, back in 2001 (Laois v Mayo). It was the largest crowd we've ever had so if we could get close to that it would be brilliant."
With the capital in party mode following the men's All-Ireland heroics, a blue wave could swell the attendance figures this weekend.
Cork fans have plenty of reason to travel too with Eamonn Ryan's dynasty chasing a remarkable 10th title in 11 seasons.
It makes for a dream final in footballing terms, Hickey agreed, following a jaw-dropping finish in 2014 which saw Cork overturn a 10-point deficit to break Dublin hearts.
"Hopefully there's a bit of momentum now from the men winning and the women are going for the double with the men, which would be a great achievement for Dublin. Hopefully the Dublin supporters will come out and support that which would be great.
Cork going for five-in-a-row is a major milestone as well. Two of their players, Briege Corkery and Rena Buckley, going for a double-double with the camogie for last year and this year which is an amazing achievement for those players.
"So there's a lot of things going for both senior counties and of course Waterford have been knocking at the door for a number of years for an intermediate title and they'll be up for that big time this year as well.
She continued: "We're hoping for a big crowd for Dublin and all the omens are good that it will be.
"It's just to get all the people out there, to realise that these girls have put in a lot of work and a lot of effort and it would be great to have a big crowd to cheer them out when they run out on the pitch on All-Ireland final day because they have put so much into it and they deserve that at least."
Hickey also confirmed that Hawk-Eye will not be in use on Sunday for logistical and financial reasons.
Absolutely, we did discuss it, but we decided not to go with it this year. We're going to look at it again for next year.
"At the time, when we looked at it, we realised that there had to be a recalibration for the size of the ball and that that would actually take longer than the time-frame that we had at the time.
"There's a cost factor as well, obviously, so we'll look at it again next year."