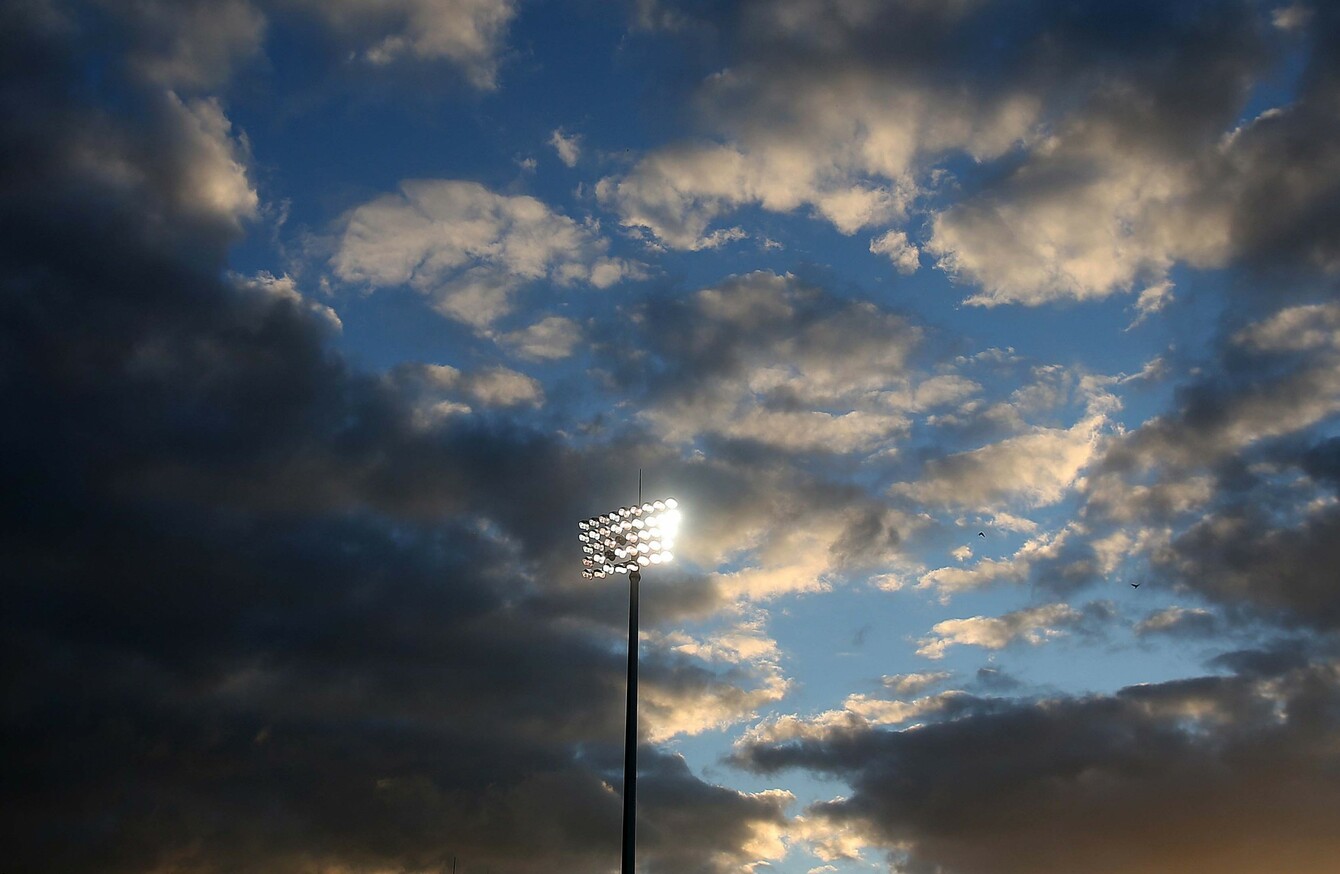 Drugs test are infrequent at League of Ireland matches and almost unheard of at training sessions (file photo).
Image: Donall Farmer/INPHO
Drugs test are infrequent at League of Ireland matches and almost unheard of at training sessions (file photo).
Image: Donall Farmer/INPHO
MY MOBILE RINGS at 11pm on a Tuesday.
You get used to late night calls in the League of Ireland. Many club officials work full-time so a lot of work is done after 6pm. But this call from a goalkeeper, with worry compounding an illness, was different.
"John, I'm coming down with something, can I take two Nurofen?"
Many players are petrified of inadvertently taking a substance that might be on the banned list of the Irish Sports Council and World Anti-Doping Agency. It's an understandable fear; it's a minefield even with the list in your hand.
My own background is in pharmaceutical chemistry, which was a source of amusement for some who would jokingly ask if I could sort out growth hormones for shorter teammates.
Others hoped it gave me additional insight to protect them from making mistakes because the chemical name of the banned substance rarely tallies with the brand name you'll see in a pharmacy. The WADA banned list is full of drugs that thousands of people need to take on a daily basis.
Salbutamol is on the list, not easily recognisable as the medicine used in every asthma inhaler and banned above certain levels because it can increase endurance, add muscle mass and burn fat, the cause of Mamadou Sakho's recent issues. Pseudoephedrine, the decongestant found in Sudafed, is banned above small quantities. Beta-blockers, used in branded migraine treatments, are banned across most sports.
Despite players' fears, the odds of being tested in the League of Ireland, let alone testing positive, is small. Every few months, all clubs have to issue the ISC with a 'whereabouts form'. This details months in advance every training session, match and recovery session that the players will undertake. It enables ISC drug testers to perform unannounced visits and tests. It's also a nightmare to maintain with sessions and matches moving.
Drugs test are infrequent at LOI matches and almost unheard of at training sessions. Even though the chance of getting caught is small, temptation is limited. Temptation can't really exist without reward and in our league, the rewards don't outweigh the small risk of being caught.
If you excel within a given team over the course of a season, it might not mean much to you personally or financially. Anyone looking for a cross-channel move knows a buying club will perform thorough blood and urine tests.
League of Ireland players can test positive for a performance-enhancing drug in only two ways, intentionally or accidentally. If a player wants to cheat, there's little a club can do.
Players can take performance enhancing drugs inadvertently and it's in this respect that some aspects of League of Ireland culture put players at risk. The infrequency of testing causes complacency which is compounded by the additional work players undertake.
Even though clubs are getting smarter about sports science and offering good advice, many professionals are still reliant on unsupervised sessions at their local gym where they're exposed to advice and guidance from people who may see ways to improve muscle mass without knowledge of the banned drugs list.
Drogheda United's Shane Grimes eight-month ban in 2012 was a clear example of this when he was advised to use the Jack3D 'energy drink' by someone who thought they were doing him a favour, without considering the ISC standards. The ISC accepted that Grimes was completely unaware of the contents of the drink and that he wasn't trying to artificially enhance his performance, but he still had to serve a ban.
Damaging advice also takes place within dressing rooms and it's particularly dangerous for younger, impressionable players. In recent years, a lot of older players, particularly those pursuing personal training as a side-line or future business, have become agents for particular supplements. Many don't have the knowledge to direct people on appropriate use and as I result, I've seen young players use one particular product as a meal replacement rather than as a supplement to meals, hugely affecting their energy and performance.
As with so many other aspects of a young footballer's life, education is vital. They forget that Ronaldo looks and plays like he does due to a decade of hard work, discipline, constant support from a team of sports scientists and weekly testing by doctors at Real Madrid. It has little to do with his being a brand ambassador for a supplement since 2013.
The42 is on Snapchat! Tap the button below on your phone to add!