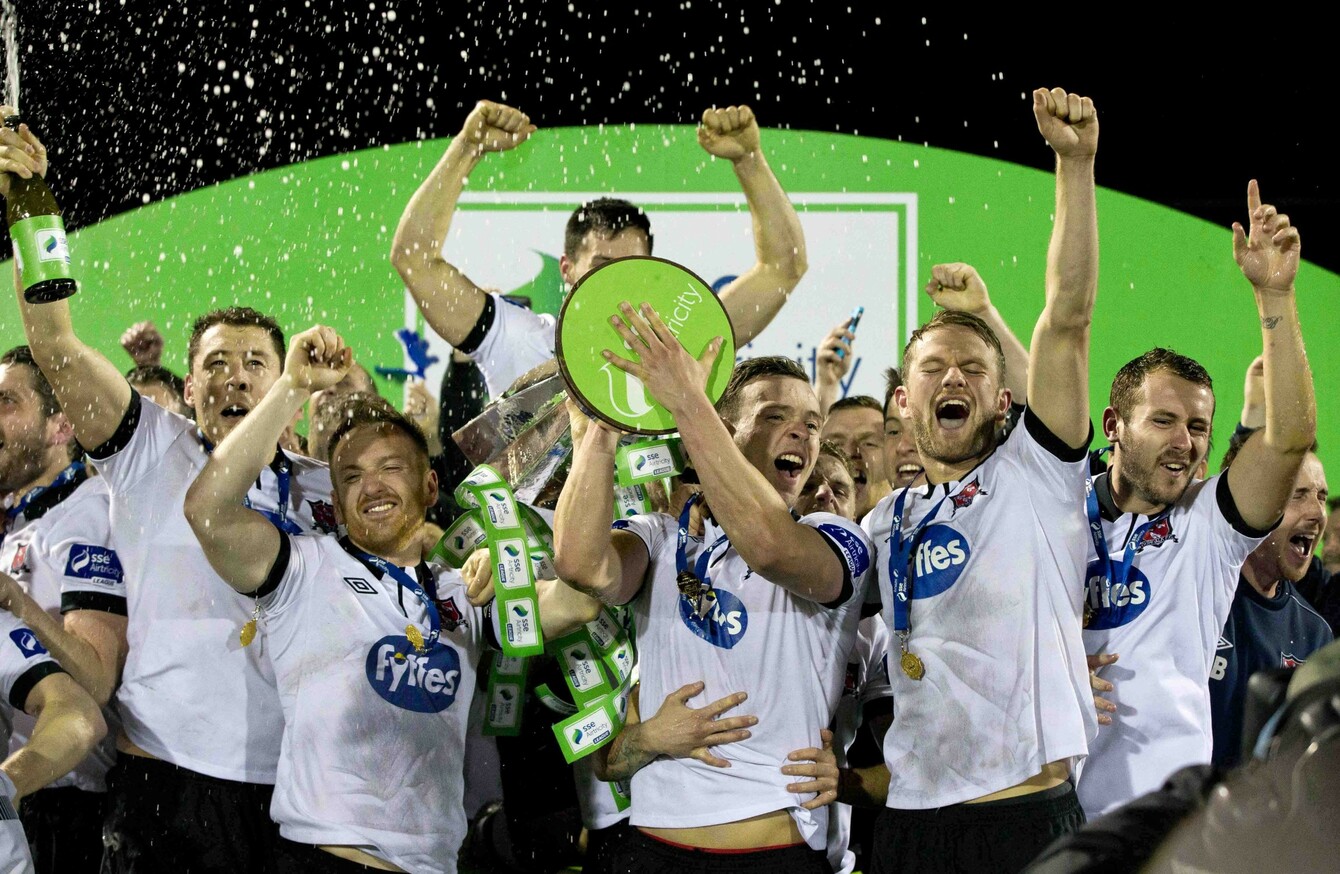 Fans will need to pay for the service.
Image: Morgan Treacy/INPHO
Fans will need to pay for the service.
Image: Morgan Treacy/INPHO
A NEW LIVE streaming service announced by the Football Association of Ireland yesterday will only be available through betting websites, it's been confirmed.
From next season, every SSE Airtricity League game will be streamed outside of Ireland after the FAI signed a 'ground-breaking' media deal with Trackchamp.
However, fans will have to register with a betting company in order to access the live stream, effectively making it a pay-per-view service.
Speaking to GameOn on 2fm, Martin Füreder of Trackchamp confirmed the streams will only be available on betting platforms.
"The first distribution will be through betting operators but we are also aiming at, and have already discussed with the league, additional platforms where people can access the streams.
"But at the moment we are focused on getting everything delivered by March, putting our systems into arenas and setting everything up. After that we'll look into the additional stuff that we are very keen to do with the league.
"What is industry standard is that you need to have an account registered and have some activity on the account.This maybe differs from website to website but to our knowledge our betting operators use it.
"So it's not completely for free at the moment."
FAI CEO John Delaney hailed the four-year partnership and said the technology will help improve the global reach of the league while also allowing the clubs to gather analysis from each game.
The deal is also expected to create 15 jobs across the country, but it's unsure whether clubs, which are run on tight budgets as is, will have to pay for the service.
"It will depend on what it is exactly. Some may involve additional costs, some may be part of us sharing whatever comes in," said Füreder.
"We take a partnership approach to getting everything done and a realistic one to budgets available."
The new season kicks-off on 4 March 2016 and the streaming will be provided by one standard camera but Füreder did insist they would look to bring in HQ quality cameras over time.
The streams cannot be shown in Ireland because of the FAI's existing broadcasting deals with RTÉ and Setanta Sports.
You can listen to the full interview here.