LEBRON JAMES WASN'T able to win an NBA championship in his first season back in Cleveland, but his return boosted the Cavaliers' revenue significantly.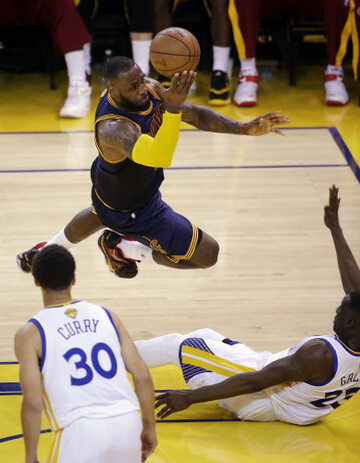 LBJ shoots over Golden State Warriors forward Draymond Green during Game 5. Source: Eric Risberg
With James back on the team, the Cavaliers saw their revenue jump 45% this season compared to the 2013-14 season, according to Sports Business Daily.
That translates to an estimated 2014-15 revenue of $216 million, a $67 (€58.9) million increase from the season before, based on a 2013-14 revenue estimation of $149 million by Forbes.com.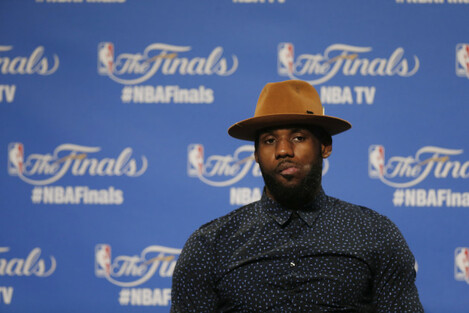 Source: Paul Sancya
Of course, not all of that is profit since James carried a salary of $20.6 (€18.1) million. However, according to Spotrac.com, the Cavs' payroll commitments in 2014-15 ($81.4 million) were only $15.2 million higher than the year before ($66.2 million).
While there were reasons to doubt the $500 million impact some touted for the city of Cleveland, the impact James had on the bottom line for the Cavs is undoubtedly real.
The Cavs finished second in the NBA in average attendance in 2014-15, compared to 16th the year before.
– Cork Gaines