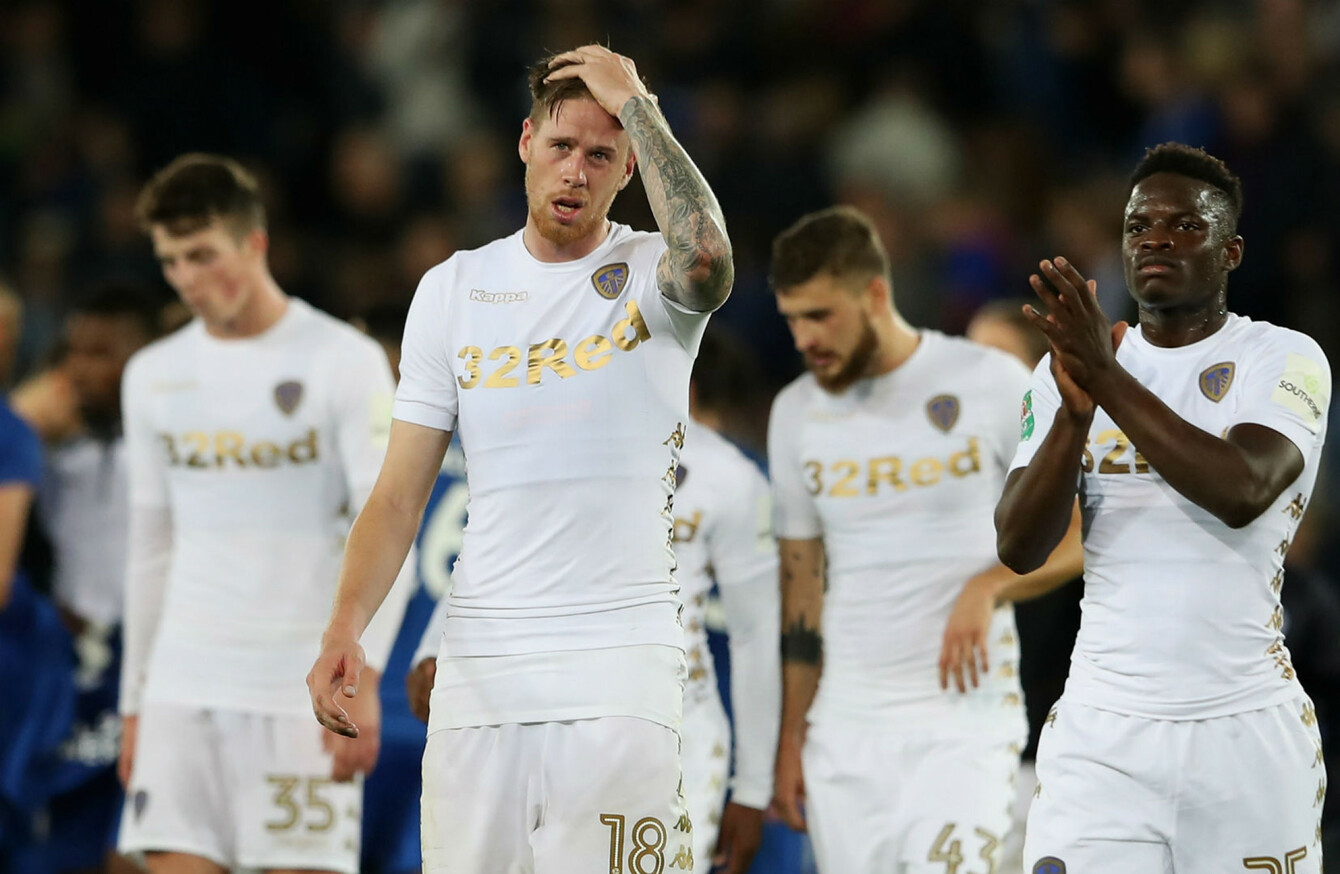 LEEDS UNITED HAVE taken the unusual step of announcing that they will take in a post-season tour of Myanmar, to the disgust of fans.
The Championship club, currently 12th in the English second tier, will play matches against an MNL All-Star Team and the Myanmar national team, which is ranked 135th in the world, in May.
The move is a bizarre one, given that there is serious, violent unrest in the country at present.
Myanmar has been involved in "ethnic cleansing" of Rohingya Muslims throughout the last year, with estimates from Doctors Without Borders putting the death toll in the first month alone at 6,700 people, per Al Jazeera .
Nevertheless, Leeds plan to visit the country and will run football clinics with local children in addition to their fixture commitments.
"Myanmar is one of the fastest growing nations in South East Asia and is passionate about English football," said managing director Angus Kinnear.
"They have ambitious goals for grassroots and elite football development that we are delighted to be able to support.
"This tour gives us an opportunity to meet new fans of football who will hopefully support our journey back to the Premier League in the coming years."
A number of supporters have expressed their concerns over the move, despite Kinnear's confidence, with several pointing to the plight of the Rohingya people.
We are actually going on tour to a warzone. We have just gone full Leeds.

— ZL (@SupremeJansson) April 24, 2018
No concerns about the ethnic cleansing going on in Myanmar at the moment, no?

— Prof. F J Lewis (@mikeopinions) April 24, 2018
I don't think I've ever been this disgusted to be a Leeds supporter. It

Going to a country committing actual genocide against its own people.

Appalling, Leeds.

— Mike (@LeedsMJ84) April 24, 2018
Leeds United's status as the most ridiculous club in English football confirmed as they announce a post-season tour of two meaningless friendlies in ... war-torn Myanmar. #lufc

— James Willoughby (@jwilloughby26) April 24, 2018
I've spoken to #lufc about the post season trip to Myanmar (Burma) which is sponsored by a bank. The region has a population of c. 50m & is seen as a market of interest & 1 that can afford the visit of Leeds as opposed to top PL clubs who regularly go to wealthier areas of Asia.

— Adam Pope (@APOPEY) April 24, 2018
The President of the Myanmar FA/League is a wealthy industrialist & along with the rest of Asia is PL obsessed. Leeds see this as a chance to grow the club. Stadia have been checked & will comply to FIFA standards with tickets expected to be a few dollars. Hoping for 20k crowds.

— Adam Pope (@APOPEY) April 24, 2018
Leeds fans,
Everything you need to know about Travel to Myanmar/Burma for the post season tour...
"Continued risk of armed conflict
Situation is volatile
Armed clashes
Terrorists likely to carry out attacks
Risk of Zika Virus transmission"
🔷⚪️🔶
See you there 👍🏻💀#LUFC pic.twitter.com/UinVfL8av2

— Leeds Fan (@LeedsFanz) April 23, 2018
This is going to be an interesting media cycle. I think Leeds will try to stick it out for a week and then, after someone at the club finally googles "Myanmar", cancel the matches while blaming "uninformed social media coverage". https://t.co/cu5FtX7FW9

— Jim Waterson (@jimwaterson) April 24, 2018
Leeds have, perhaps optimistically, claimed that travel advice will be given to supporters soon.
– First published 11.05, 24 April