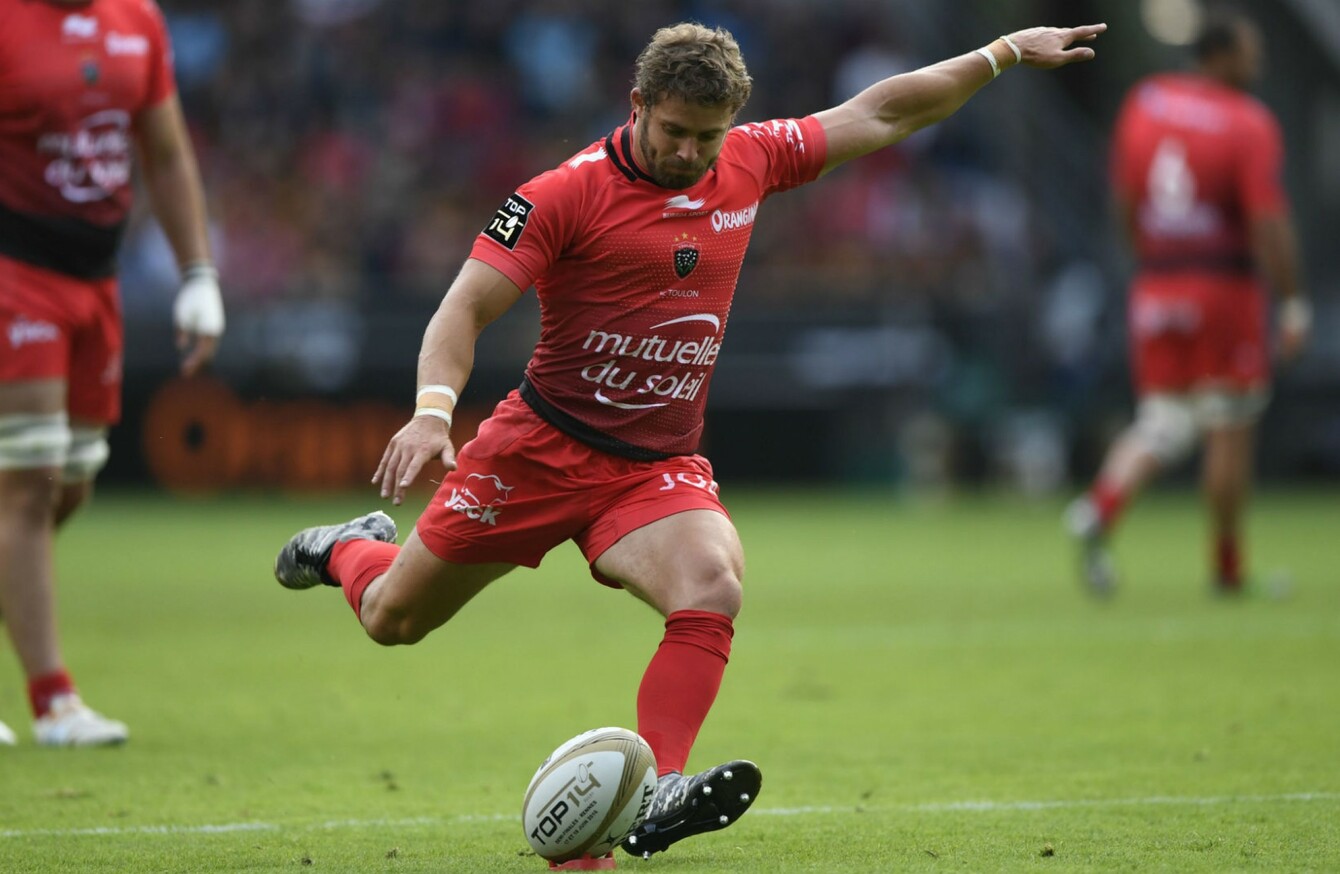 Leigh Halfpenny kicks a penalty for Toulon.
Leigh Halfpenny kicks a penalty for Toulon.
WELSH RUGBY UNION [WRU] chief executive Martyn Phillips says Leigh Halfpenny has been offered the best possible national dual contract in a bid to lure the Toulon full-back home to Wales.
The in-demand British and Irish Lion is in the final year of his deal with Top 14 giants Toulon, who are reported to have made a bumper offer to keep him at Stade Mayol. Halfpenny said back in October that he would make a decision on his future "in the next month or so."
Despite that, it is still up in the air as to who he will be turning out for next season. Toulon boss Mike Ford told the 28-year-old not to worry about the fact that he will need a wildcard selection in order to represent his country if he continues to play overseas.
Phillips has revealed that the WRU cannot improve the terms that have been presented to Halfpenny: "The clock is ticking now. It's at a point where Toulon would want some certainty sometime in the next couple of weeks.
"We have made him the best offer we possibly can. It's a head versus heart decision for Leigh. We will hope he comes back but he's his own man and I would respect his decision, whatever it is.
"Any way you look at it, you would want to have Leigh playing in Welsh rugby. On the pitch he's a winner and off the pitch he's an ambassador for Welsh rugby. When you ask kids who is their favourite player, many of them would say Leigh Halfpenny."