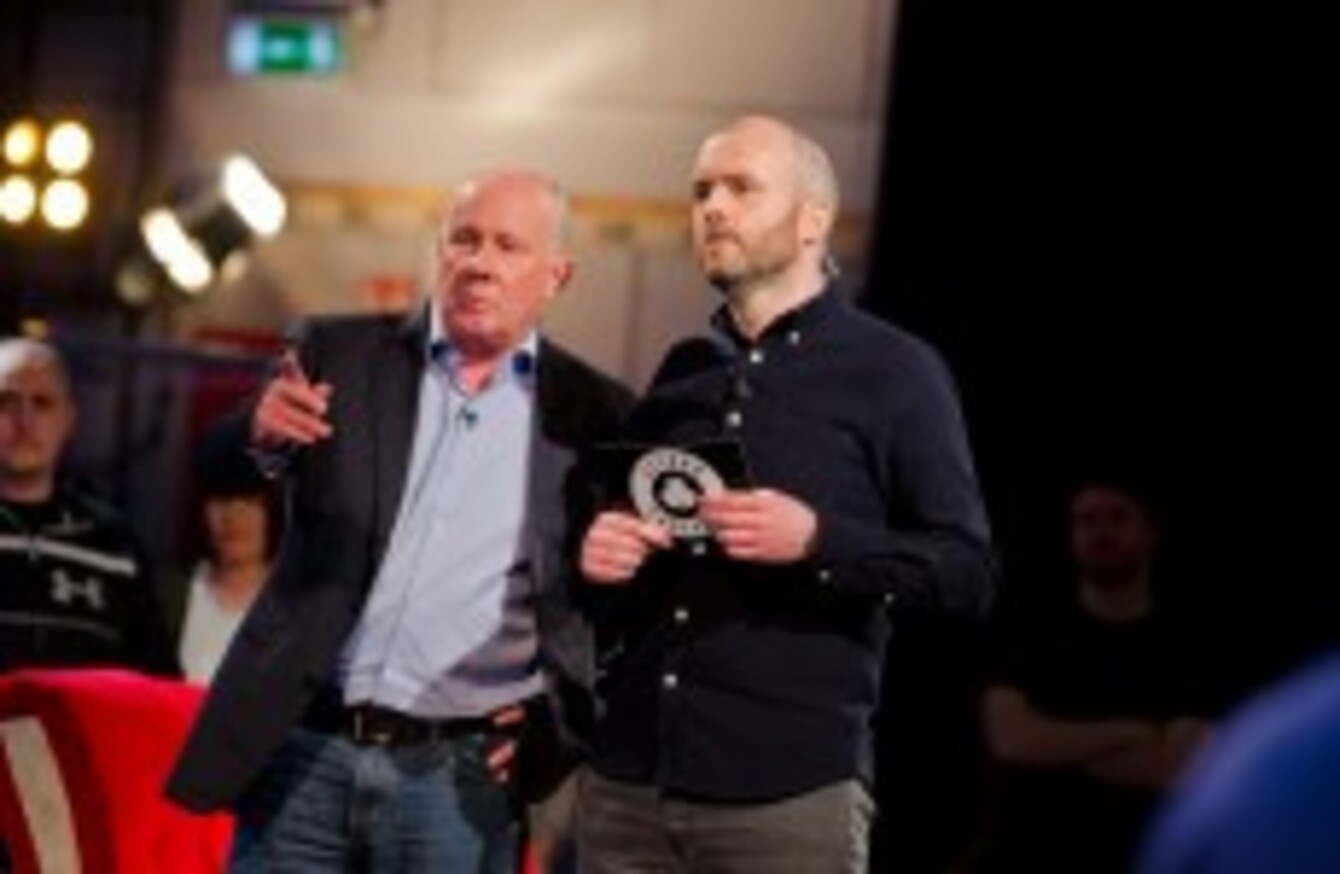 Midfield general: Brady and host Eoin McDevitt.
Midfield general: Brady and host Eoin McDevitt.
THEY'RE TWO OF the best players we've ever produced, but there's no loved lost between Liam Brady and Roy Keane, it seems.
At least, as far as Chippy's concerned.
The former Arsenal and Juventus playmaker appeared as the main interview guest on last night's Second Captains episode. It was a really interesting chat in which the Dubliner touched on his move to Arsenal, playing Gaelic football, a move to Turin and the end of his Ireland career.
And then this happened:
Asked, as normal with the marquee guest, for his input to the Good Wall, Brady was quick to relegate Keane from the top 10, introducing RTÉ colleague John Giles.
"I'll stick him in at 10 and I'll take the fella from Cork out," he deadpanned.
Asked by host Eoin McDevitt if Martin O'Neill's assistant boss wasn't deserving of his place on the wall, Brady replied: "Well as a Manchester United player, probably yes but as an Irish player, no."
And to add insult to injury for Leeside sports fans, Brady then dropped Ronan O'Gara down the pecking order in favour of his former Boys In Green team-mate Paul McGrath.