Limerick manager Billy Lee last night.
Image: Oisin Keniry/INPHO
Limerick manager Billy Lee last night.
Image: Oisin Keniry/INPHO
LIMERICK BOWED OUT of the Munster SFC last night following a 1-23 to 0-14 loss to Clare at the Gaelic Grounds, but it's since been revealed that they almost forfeited the fixture.
Manager Billy Lee gave a telling post-match interview to The Sunday Game, and didn't hold back as he slammed the county board for an administrative error which forced the absence of one of his players.
There was no shortage of confusion in the run-up to the game, with a mix-up over the naming of the panel escalating right up until the 7pm throw-in.
Jim Liston was not included in the panel which was submitted to Croke Park earlier in the week, and subsequently was ineligible to feature.
And with the entire mess, Lee considered forfeiting the clash.
Can't see this video? Click here to redirect to Facebook.

"Absolute nightmares," he explained to Marty Morrissey, when asked about logistical difficulties this week.
"Unfortunately, tonight we had a lad who was due to be on the bench. He togged out to be on the bench and because of inaccuracies in our administration, I couldn't use him. I had to tell the lad afterwards he couldn't play, he was distraught.
"I wasn't asked, I wasn't guided when the team for the programme had to be in. I had to convene a conference call at lunchtime on Wednesday to put some team into the programme or else the programme would have went with no Limerick team in it, and that wouldn't be right for the general public coming in. The chairman rang me, I obliged.
"We had two players we were trying to get on to the bench, namely Seamie Carroll and Jim Liston. We were training Wednesday night, one of them made it one of them didn't.
"To find out then the wrong team was given in to Croke Park on Wednesday night or Thursday morning, it was the team for the programme."
He added: "It lies with the administrators. The issue with the player on the bench, I can tell people that was handled with ten minutes to go because  I was in a place where I wasn't going to let the team out to play the game at 7 o'clock.
"We need every help we get. Three-and-a-half hours before a Championship game I got a call saying Jim Liston couldn't play. This is shocking stuff. I had to tell a player Wednesday night that his was name was in the programme but he wasn't in the panel.
"Then I had to turn around to the fella who was on the panel and tell him that he couldn't be part of it because there was an error in administration.
"It's just terrible, it's really disappointing. At quarter to seven I was told his name would go in, then I found out at half time that if we left it like that and we were fortunate enough to win the game, we'd have to forfeit the game so we had to go back to square one again.
"This is what goes on when you're down where we are. It's just unbelievable stuff. It's been a trying week, but that's inter-county management. It's so disappointing. Players come first and I just don't think people realise that."
Lee, who served as a senior selector previously under Liam Kearns and is a former county U21 manager, further explained how he threatened not to field a team.
"It's infuriating. This is shocking," he continued.
"I threatened before we left Newcastle that if (Liston) wouldn't be on the bench then I wouldn't be in Limerick. I did that, yeah.
"I suppose anyone who'd know me would know the kind of character I am. I'd be fair to people, I work with people but when I get my back up. I go into the trenches.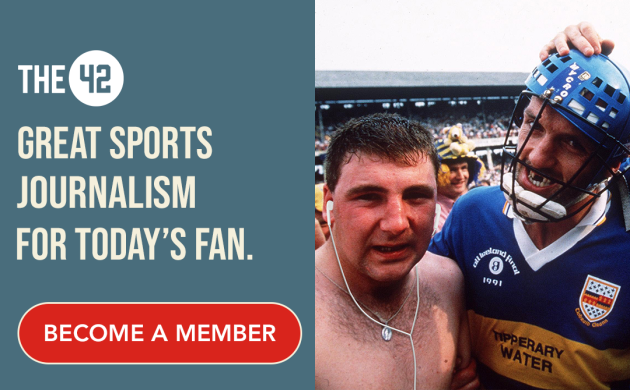 "I told the administrators that I wouldn't be letting the team out. The chairman of the football board, the chairman of the county board and the secretary of the football board approached me in the tunnel there and I said, 'Look lads, is anyone going to sort this out? Make a call to Croke Park'.
"It was an error. It's frustrating to say the least."
Earlier in the conversation, he told of further difficulties with player retention, noting that 53 players turned down his invitation to join the panel, mainly down to disinterest.
That said though, he vowed to stay on at the helm.
"Ah, yeah," he concluded.
"Will I be left with it after coming out and saying all this? It needs to be said. We've got to man up, the lot of us. If I was doing something wrong in my job I'd be pulled over the coals and appropriately so we've got to call things out.
"I always fight for the players, that's all you can continue to do.
The42 is on Instagram! Tap the button below on your phone to follow us!