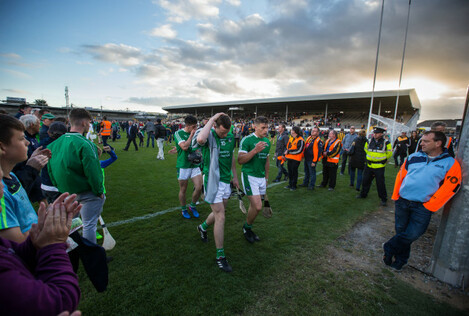 Limerick bowed out of the hurling championship last night. Source: Cathal Noonan/INPHO
JOHN KIELY COULD not mask his disappointment in Nowlan Park last night.
His young Limerick side pushed Kilkenny to the wire but saw their summer ultimately come to a halt at the opening stages of the qualifiers.
"It's just very, very difficult to accept that we've come out of the championship without a win. We've so much work put into this, it's off the charts. It's very hard to take.
"I'm sure the wider consensus was the draw was a tough draw but it was actually just the game we wanted. This group needed a watershed game, just to really put the thing into a corner and that there was nowhere else to go only to produce a performance.
"Everything went great for us now coming into here. I think in that first 35 minutes, we'd something like 12 wides.
"We created loads of chances and were possibly even too direct with the ball. We didn't play it through the lines a bit.
"But at the same time our work rate was good, our battling qualities were good. Again just like a lot of the games this year, we were chasing the game and couldn't get our noses in front and that has been the biggest problem we've had all year.
"We haven't just lead from the front in the games that mattered most and put pressure on the other teams to attack as opposed to defend.
"All those teams have had the opportunity to defend in the numbers in the final minutes of the game when it matters most where if they're on the forward foot, were able to defend when it matters most.
"I'm really proud of the guys and the effort they put in and the performance they put in. They showed massive grit and determination."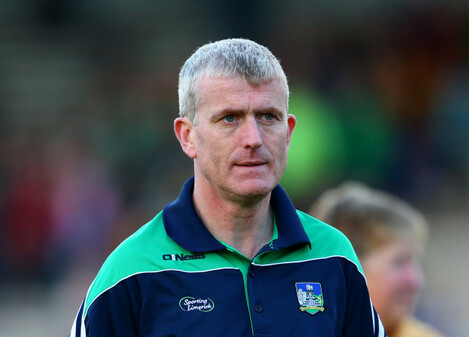 Limerick hurling boss John Kiely Source: Cathal Noonan/INPHO
Kiely refused to buy into the theory that last night was a positive in challenging last year's All-Ireland finalists so strongly.
It's a results business.
"They got a performance in spades but moral victories are no use whatsoever. Losing by three, losing by two doesn't matter. When you lose, you lose.
"We just couldn't find that chink to get a goal chance. Some of their defending was heroic in the last 10 minutes. They defended really really well.
"Any smell of a chance that we got, they were able to snuff it out. Just by the skin of their teeth mind you but they got there and that's the sign of the team they are.
"I think we really tested their mettle. They know they've been in a game for sure."