THE LIONS KICKED off the 2013 Tour by rattling the BaaBaa's 59-8 and soaking themselves through 46 rugby jerseys. This morning [Irish time 11am] they face Western Force at old man Patersons Stadium in Perth.
Let's get you up to speed:
On the Lions' menu
A Western Force side languishing in the Super Rugby table and devoid of the Wallabies that will be facing them later this month. Still, coach Michael Foley will have his team primed for an upset and the starting XV contains six players that have appeared for Australia in the past, including captain Matt Hodgson.
The last time the Lions played in Perth was 2001 at the WACA Stadium. The final score was 116-10. Today's match should be a closer affair.
Quote from the camp
O'Driscoll is a legend and I can't wait to play with him. For me, it's an honour to be selected and be playing with a legend like him. Everything Brian says, I'll do it."
– Manu Tuilagi, who starts today in the Lions 12 jersey
Pic of The Day
Tom Croft hunts some koalas in Perth: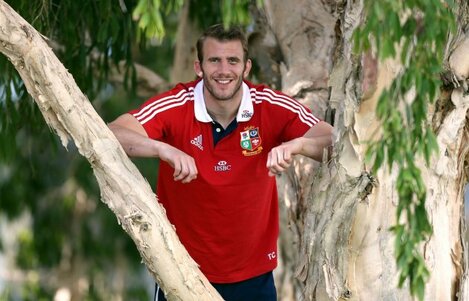 Careful up there Tom, you've got a match today. (David Davies/PA Wire.)
You've got to see this
Former Manchester United and Aston Villa goalkeeper Mark Bosnich runs afoul of a Lions-hating koala. "No bloody tomato Bossie!"

YouTube credit: FoxSportsAu
Lions on the prowl
Strength and conditioning coach Adam Beard, a proud Australian, rounded up the squad and trucked them down to City Beach in Perth. "If you find the water too cold, just stand there for 15 minutes with a mate," Beard announced. "Otherwise, let's crack on with it."
Upon seeing one of his muscle-bound teammates fling his Lions polo top to one side, Paul O'Connell remarked that he looked like 'Peter Andre' and – like most good Irishmen – found a screen to change behind.
Tweet of The Day
Rory Best getting home-sick already: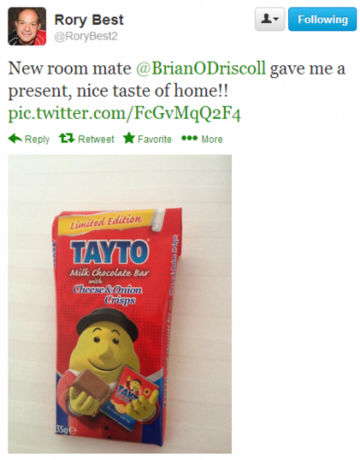 Credit: @RoryBest2
What the Aussies say
"Is there anyone, anyone outside of a mythical figure like, say, James Bond, who manages to simultaneously convey charm and menace quite as effectively as Brian O'Driscoll?"
– Wayne Smith in The Australian
'BIL' watch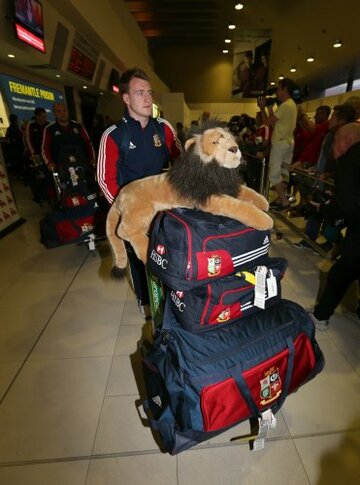 BIL the mascot arrives safe and sound in Perth. (David Davies/PA Wire)
*TheScore.ie will be liveblogging the Lions v Western Force from 10:30am today.