SO MUCH HAS changed since the morning of Liverpool's crunch title match against Chelsea.
If Liverpool get a point and see out the season is Suarez still a red? Maybe, maybe not but either way it's been a rough few months for Liverpool fans, losing both the league and their star striker.
But the Premier League is coming back and although Luis Suarez might be gone, there is still some optimism among Liverpool fans. Sure, they might shrug their shoulders and say they can only cling on to their top 4 place, but do you remember how chirpy they were last year?
No way that pent up superiority complex is already gone, Suarez or no Suarez. So we had a think about it and came up with five reasons Liverpool will end their title drought this season.
Sturridge will assume a greater responsibility
Ok, so Suarez was the top scorer last season but Liverpool can console themselves in the fact that Daniel Sturridge scored 21 goals despite missing nine games. He also started the season well while Suarez was serving his annual suspension. With more ball being played through him can Sturridge reach the magic 30 goal mark? Liverpool fans will be hoping he can and even their enemies would probably admit that he will get close.
SImon Andersen / YouTube
The Rodgers Effect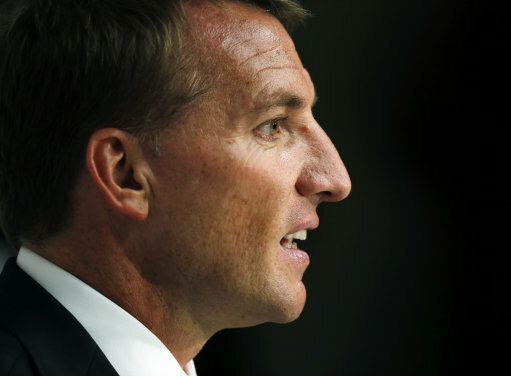 Associated Press Associated Press
Even the biggest Liverpool fans had to be shocked at how close they came to winning the title last year. It was one of those situations where the agony of the near miss almost took away from the achievement of Brendan Rodgers and his side.
While he sounded like a footballing David Brent during his first season, his style clearly improved players like Jordan Henderson and Raheem Sterling last season so the prospect of the current players kicking on again is an exciting one.
Previous transfer market success
PA WIRE Philippe Coutinho has been of the success stories of the Rodgers era, will these season's crop see more? PA WIRE
Not all of Liverpool's signings have worked (Aspas!!) but buys like Sturridge and Coutinho have shown their transfer committee to be pretty shrewd in picking players during the Rodgers era. Players like Dejan Lovren, Adam Lallana and Lazar Markovic are coming in with big price tags and while the moves haven't been universally praised, the Liverpool brain trust deserve the benefit of the doubt for the time being.
And a relativley cheap Emre Can can (see what I did there) provide Steven Gerrard with some much needed rest down the stretch this season.
FootballTv776 / YouTube
The defence will be better
Empics Sports Photography Ltd. Lovren needs to tighten up the Liverpool defence Empics Sports Photography Ltd.
Liverpool's greatest achievement wasn't in coming a slip away from the title, but rather with their defence making Cardiff, Stoke and Aston Villa all look like reincarnations of Barcelona. With Lovren in, the hope is that they could reduce their goals conceded by 15 to a still less than iron curtain 35. Maybe that is too much to ask, but if they get a better season from Mamadou Sahko as well as from the new Croatian, it's an achievable target.
Gerrard's atonement
Stevie G's recent comments about condensing an annus horribilis into 3 months is tough for Liverpool fans to take because their captain had a throwback year last year. Maybe too much was made in the media of how successful he was in his deeper role but there is no question that he was more influential than he had been in years. Gerrard's despair was unmistakable after his mistake against Chelsea but surely he will just be even more driven this year to make things right?
Liverpool fans will be hoping that Gerrard has one last big season in him that results in a title party in Liverpool next year. A goal like this on the last day to end the drought would do nicely.
MaRoDestiny32 / YouTube
What do you think?
This article was originally published at 7.45 and then updated at 13.00.