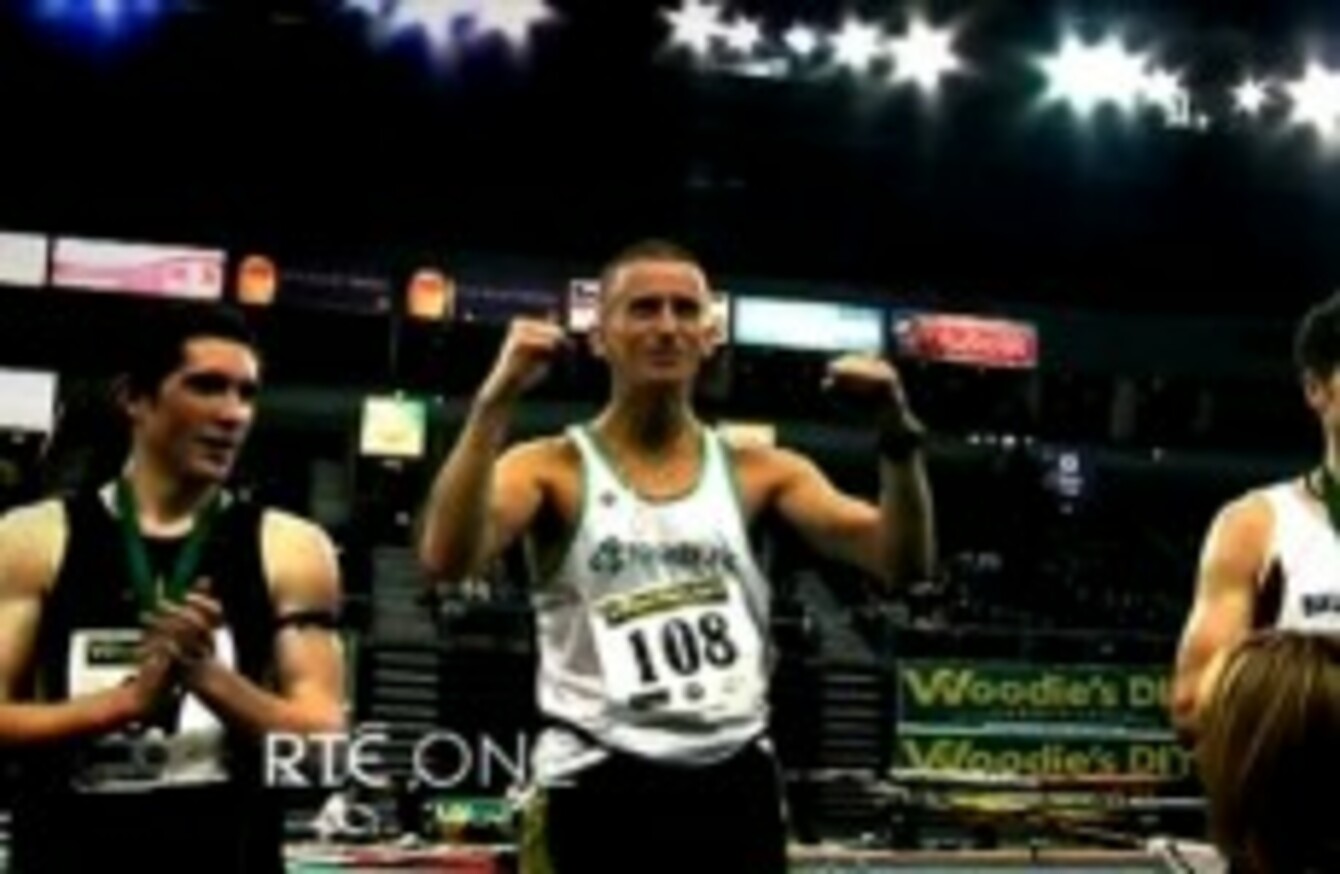 Boxer Paddy Barnes.
Image: YouTube Screengrab.
Boxer Paddy Barnes.
Image: YouTube Screengrab.
A NEW TELEVISION show has shadowed a host of Ireland's top athletes in the run-up to this year's Olympics.
London Calling, which will be aired on RTE One from June 19, focussing on participants of several disciplines (boxing, discus, triathlon, sprinting, three-day eventing, alking, long distance running and cycling) as they train, compete and attempt to book their place at the London Games.
The documentary begins by giving an insight into the lives of running couple Robert and Marian Heffernan and below is a full list of the athletes who will feature:
Robert Heffernan, a race walker from Douglas, Cork, and three-time Olympian who could finally achieve his dream of a medal in the Olympics while his wife Marian Heffernan tries to qualify for her first in the Women's 4 x 400m.
Orla Barry who overcame the loss of both legs as a child to reach a major final as an 18 year old and who will be aiming for Gold in the Paralympic Discus.
Camilla Speirs the bright young star of Irish Three Day Eventing who trains her own horses.
Ciarán Ó Lionáird the young middle distance runner mixing it with the world's best as part of the Nike Oregon Project.
Michael McKillop a middle distance runner with Cerebral Palsy who is not only Paralympic 800m Champion but also regularly competes with able bodied athletes.
Kieran Behan who had to learn how to walk again as a teenager but is now only the second gymnast to represent Ireland at the Olympics.
Brian Gregan a 21-year-old 400m sprinter trying to make the breakthrough.
Aileen Morrison Ireland's leading female triathlete and ranked among the world's best.
Mark Kenneally a long-distance runner who is looking to qualify for the marathon while running a business full time.
Jamie Costin the Olympic walker as he makes his way back from a broken back while helping out on the family dairy farm.
Catherine Walsh already a five-time Paralympian, with two kids and a full time job who has managed to learn a new discipline and become a World Champion in tandem cycling.
Kenneth Egan as he hoped against hope that he would be able to catch a break to get back into the Olympic team after losing his place and National Championship crown.

YouTube credit: rte