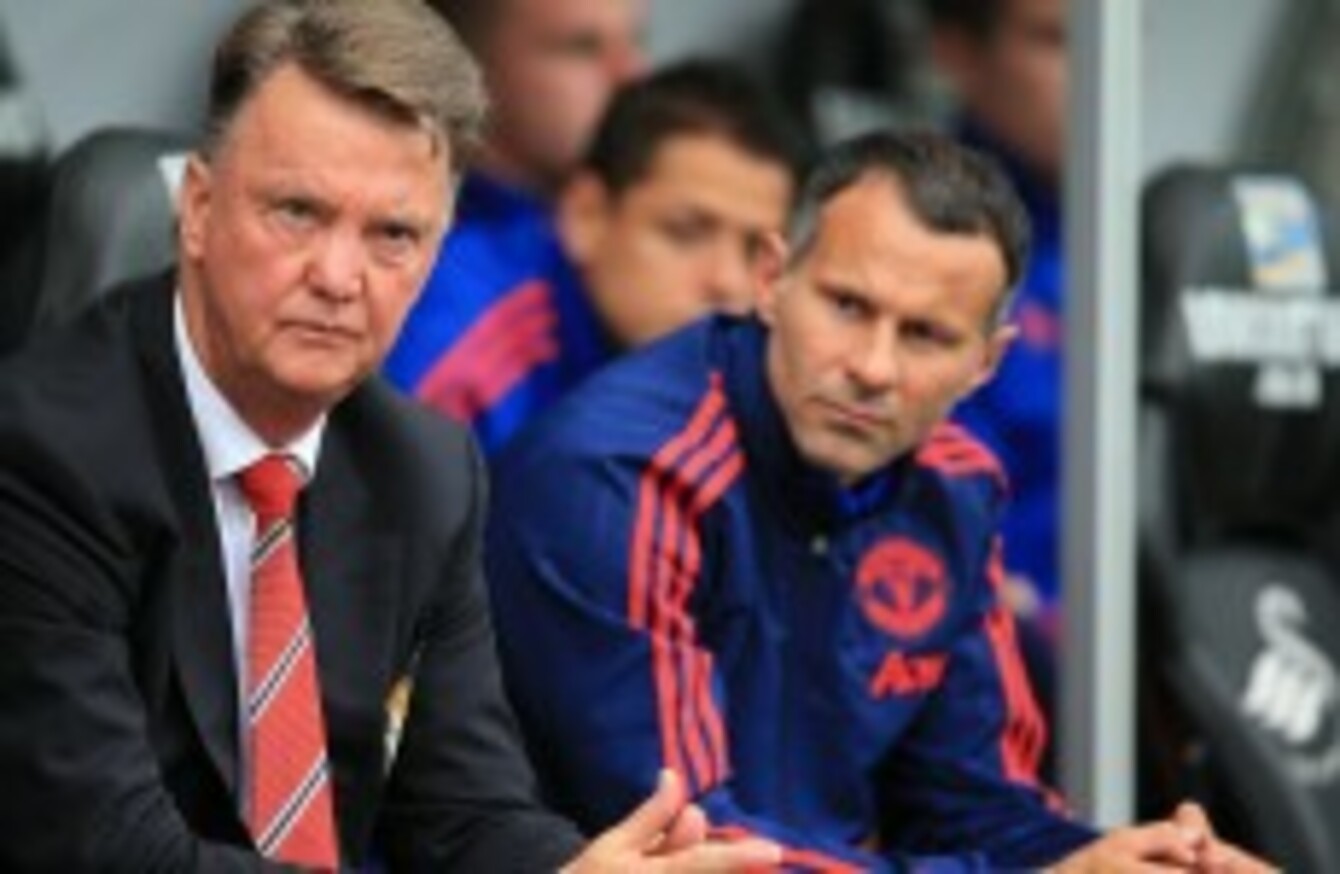 Image: Mike Egerton/EMPICS Sport
Image: Mike Egerton/EMPICS Sport
ACCORDING TO LOUIS van Gaal, the potential £58.8 million fee agreed with Monaco for the signing of Anthony Martial 'is ridiculous' and a reflection of the 'crazy world we are in'.
The Manchester United manager also claimed that United are usually forced to pay over the odds for players, usually quoted '£10m more'.
Along with Ryan Giggs, van Gaal was speaking to executive season ticket holders at Old Trafford last night. The Dutchman said the 19-year-old French attacker was bought for the future, and indicated Giggs will be the man to see the real benefit of Martial's arrival.
I have not bought Martial for me, I have bought him for the next manager of Manchester United."
Gesturing at Giggs, he continued, "I feel I am introducing the next manager of Manchester United."
Though not asked specifically about latest reports hinting at unrest within the squad, van Gaal was quizzed on the criticism United have received from former players, including Gary Neville and Paul Scholes.
"It makes me sick because they should know that it takes time", he said.
Van Gaal also said that United have what it takes to win the Premier League title this season – 'if everything goes for us' – though admitted a top-three finish would be satisfactory.