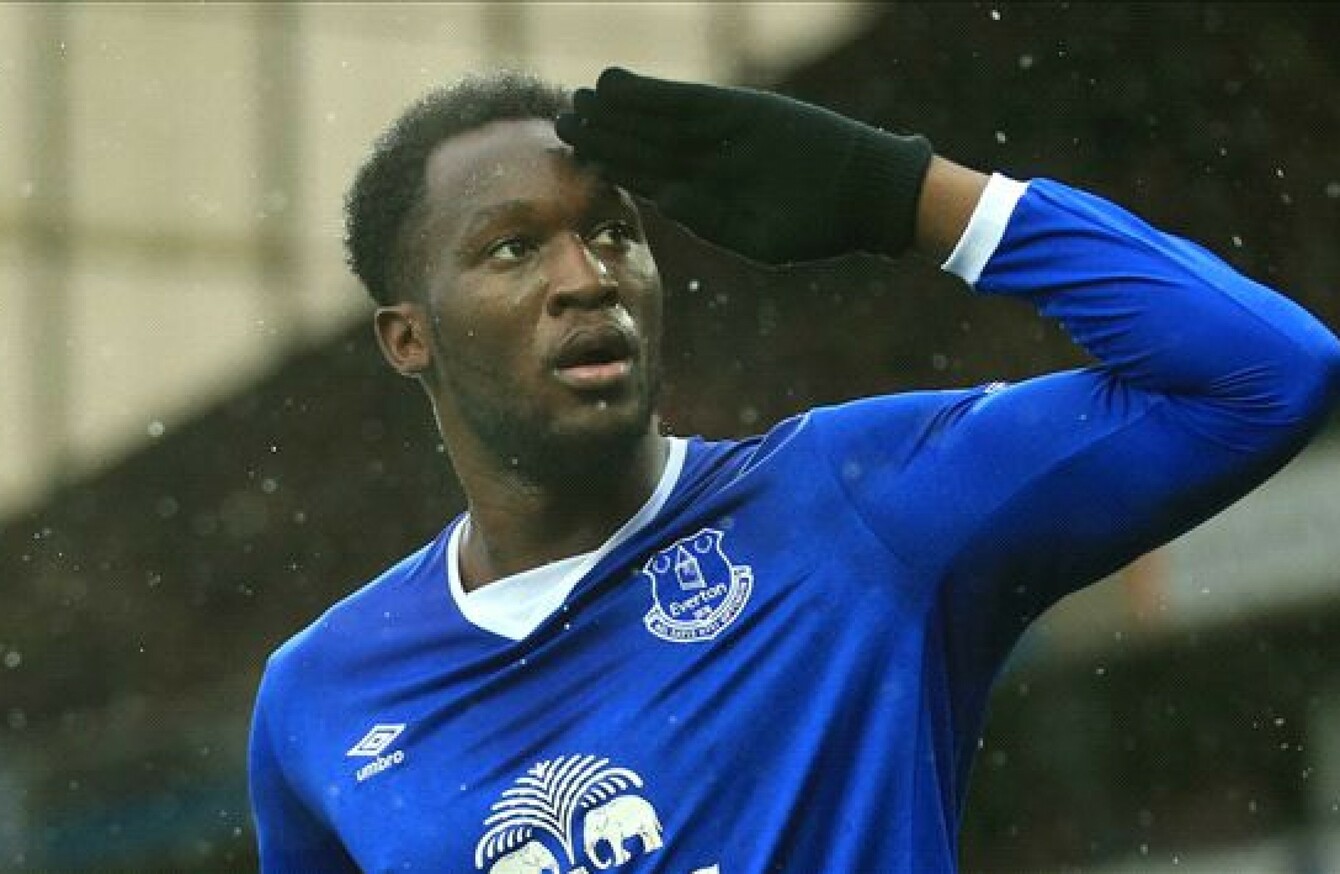 ROMELU LUKAKU HAS revealed that he decided to switch agents to Mino Raiola after he was insulted by the Italian.
Lukaku, who joined Everton on a permanent deal from Chelsea in 2014, had been represented by Christophe Henrotay until he switched representatives in April.
And the Belgian striker admits that he was given some harsh home truths from Raiola, who also represents Zlatan Ibrahimovic, Paul Pogba and Mario Balotelli.
"Let me tell you something about Mino Raiola," Lukaku told the Daily Express.
"I signed here and when I was not in a good moment, he was the one who said the reality. He said stuff to me that no one would say to me. Mean things about me like, 'You play like a woman. You play like a girl who has never played the game sometimes.'
"Then he would take examples of Zlatan and Bergkamp and all those players: 'Oh, you want to aim for the top? Well you are not playing like a top player.'
"He said stuff that really hurt me and I have my pride. He told me at the end of the day it is all about goals.
"He said: 'Goals, goals, goals, goals. If you are a striker, you need to score goals and you need to be professional and do this and that.'
"What I am doing now, it is credit to him also. He picked my brain mentally because I was at a very low place at the time.
"When I am not doing well the phone is ringing and sometimes I don't want to hear it. But I am 22 now and I have to face the reality.
"He has a very good relationship with the manager as well. In pre-season, the manager, Mino and me had a conversation.
"I had to hear a few things about me in training and what I had to do and from then on it was like unleashing the beast: Go onto the pitch and show us what you can do."