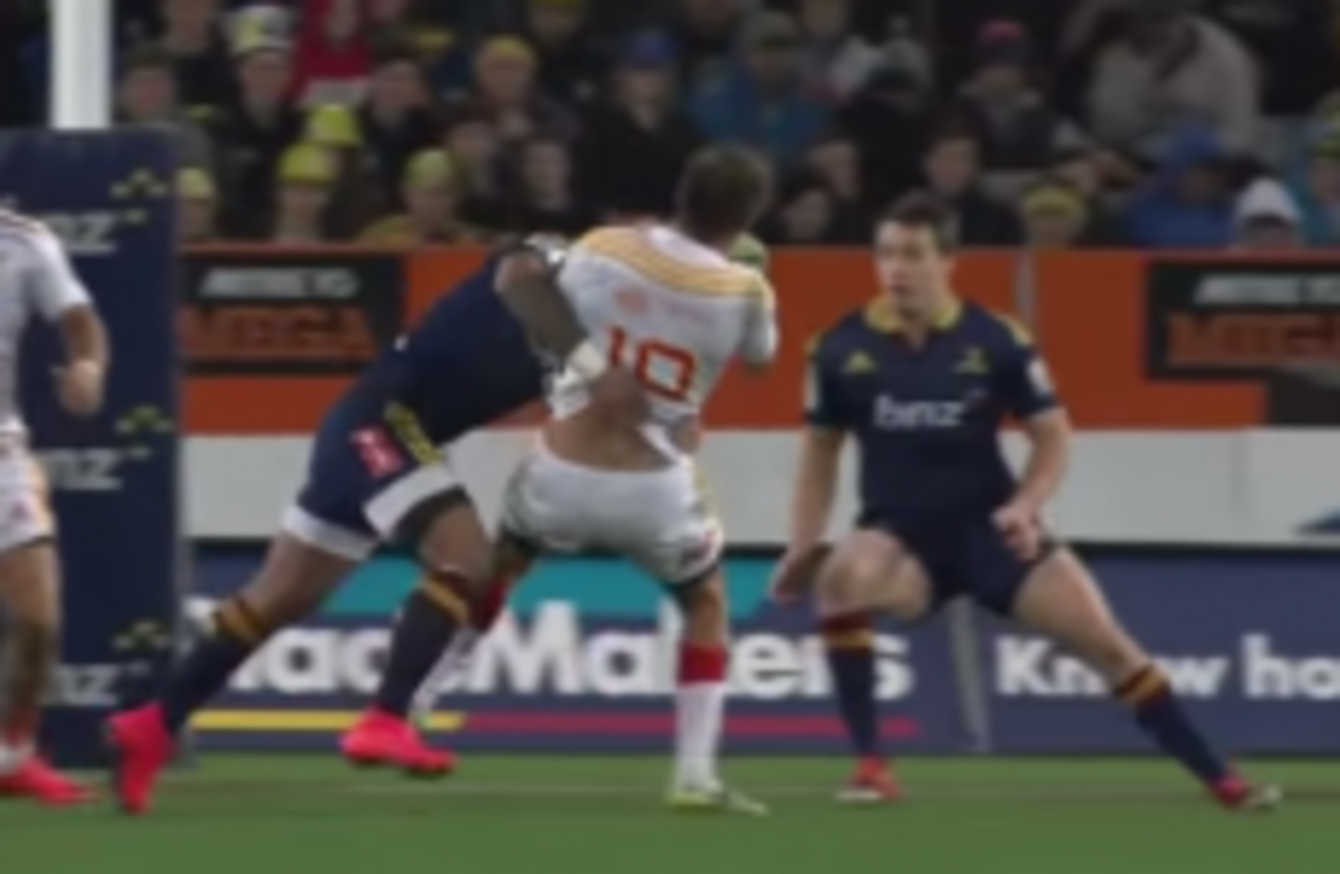 Kekitoa puts Andrew Horrell onto his backside.
Kekitoa puts Andrew Horrell onto his backside.
TWO BONE-CRUSHING – and most importantly – legal hits.
The Highlanders booked a Super Rugby semi final against the Waratahs this weekend after a 24-14 win against the Chiefs on Saturday.
The Highlanders were sent on their way with two stunning tries from Waisake Naholo, but as usual in Super Rugby there were some huge hits thrown in during the game.
It will come as no surprise to find out that Sonny Bill Williams was involved, as he absolutely levelled Highlanders flanker Elliot Dixon, making the 6'4", 17 stone backrow look like a tackle bag.
Source: Ian Cameron/YouTube
Soon after though, Malakai Fekitoa turned poor Chiefs' outhalf Andrew Horrell into a ragdoll, steamrolling through him after shooting out of the Highlanders' defensive line.
It was the perfect read from Fekitoa, with Horrell one of four potential Chiefs who could have carried the ball, getting absolutely flattened the moment he caught it.
Source: Rugby Skills/YouTube
You decide. Who did it better?

Poll Results:
Sonny Bill Williams (239)