Hello! Welcome to our minute-by-minute coverage of this afternoon's clash at the Etihad between defending Premier League champions Manchester City and Chelsea.
It's felt like every single game since the New Year has been hyped as absolutely crucial to the outcome of this season's title race, but with two heavyweights on show today it does have a certain seal of extra intrigue and weight about it.
Liverpool and Man City fans alike will look at their opposite number's remaining fixtures and try and see where each could potentially drop points. Following yesterday's 3-0 win over Bournemouth at Anfield, Reds fans will be hoping and praying Chelsea can do them a favour.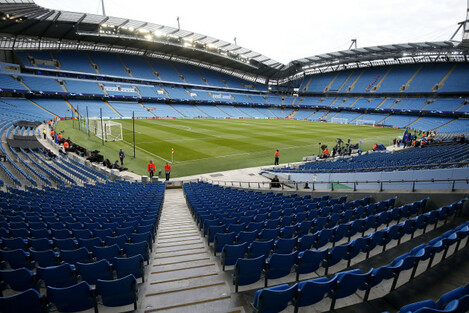 Source: SIPA USA/PA Images
Jurgen Klopp's men were an incredible seven points clear a month ago, but Pep Guardiola's side have eroded that lead considerably in the last number of weeks, even accounting for their shock defeat at the hands of Newcastle — which feels like a lifetime ago already.
With a win today, City will return to the summit of the Premier League, albeit with an asterisk beside their name having played a game more than their title-chasing rivals on Merseyside. While three points for Chelsea will see them overtake Manchester United and back into fourth place.
With titles and Champions League places on the line, this ought to be a good one. Kick-off is coming up in just over an hour's time at 4.00pm.