Good evening ladies and gentlemen. You're very welcome along to what could potentially be the decisive night in this season's chaotic, barnstorming title race which will officially go down to the final day of the season on Sunday.
Manchester City have just two more hurdles to overcome, with Pep Guardiola's men safe in the knowledge that back-to-back victories against Leicester City tonight and Brighton at the AMEX this weekend will clinch their sixth league crown.
Liverpool reclaimed top spot after a seismic, last-gasp 3-2 victory over Newcastle on Saturday night, with that man Divock Origi once again popping up with the goods in the final moments just when it was needed.
Reds fans will be watching in their droves tonight, hoping and praying that their former boss Brendan Rodgers can do them a massive, massive favour by securing a result and putting the Merseysiders' fate back in their own hands ahead of Sunday's meeting with Wolves.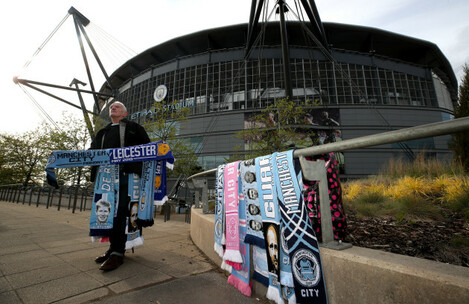 Source: Nick Potts
Man City are currently on an astonishing 12 game winning streak in the Premier League. Tottenham were bulldozed, as were Manchester United, as were Burnley at Turf Moor.
Where it looked like the champions might potentially trip up over recent weeks, Pep Guardiola's side have stood up to the test and been completely unbeatable on the domestic front time after time.
His side will want to put the pain of their Champions League exit to bed by clinching back-to-back titles this week, with an FA Cup final also to come later this month too.
Leicester, who are safe from relegation and with nothing at stake, stand in their way. All possible logic points towards a win for City, but it's not over until it's over as this year's gripping title race nears its conclusion.
Kick-off is coming up in just over an hour's time at 8.00pm, with tonight's game live on Sky Sports Main Event.