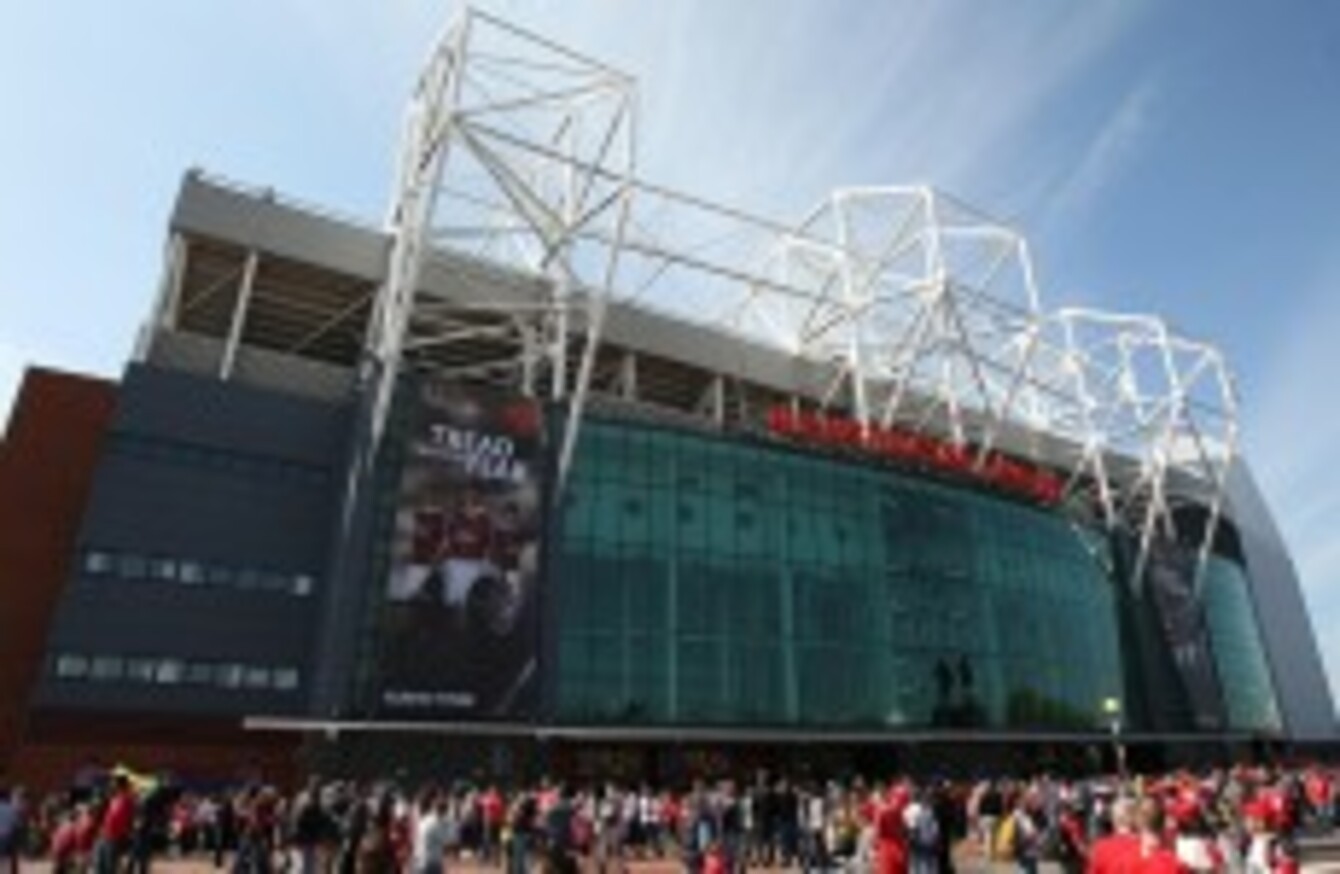 Image: Nick Potts/PA Wire/Press Association Images
Image: Nick Potts/PA Wire/Press Association Images
PREMIER LEAGUE GIANTS Manchester United, overloaded with debt since their takeover by a billionaire American family of investors, is moving to raise cash through a US share sale.
The club filed papers in the United States on Tuesday for an initial public share offering, with the owners touting its value as one of the world's most recognized sports brands.
The papers gave a pro-forma amount of $100 million as the target for the share issue, but recent reports about abortive attempts to list it in Hong Kong or Singapore said the owners aim to bring in $1 billion.
The team, controlled since 2005 by the Glazer family — billionaire US sports investors — has struggled in recent years with heavy debts from the takeover despite what is arguably the world's strongest global fan base for a football club.
"We intend to use all of our net proceeds from this offering to reduce our indebtedness," the IPO prospectus said.
United fans mounted protests against the Glazers from the moment the Americans bought the Premier League club in 2005, loading it up with debt to finance the deal.
Tensions over their management and finances hit a peak in 2010, when the club's liabilities topped one billion pounds and fans rebelled at their management, launching protests aimed at denying the club revenues.
But the debts have been slashed in the past two years, and profits have grown despite the team's narrow loss of the Premier League title to cross-town rival Manchester City this year.
The club's name and fame underpin massive stored value that the owners hope will bring in strong support for the IPO.
"We believe that we are one of the world's most recognizable global brands with a community of 659 million followers," the prospectus said.
"The global sports industry is expected to grow from $119 billion in 2011 to $145 billion by 2015. Manchester United is at the forefront of live football, which is a key component of this market.
"While our business represents only a small portion of our addressable markets and may not grow at corresponding rates, we believe our global reach and access to emerging markets positions us for continued growth," it added.
– (c) AFP, 2012