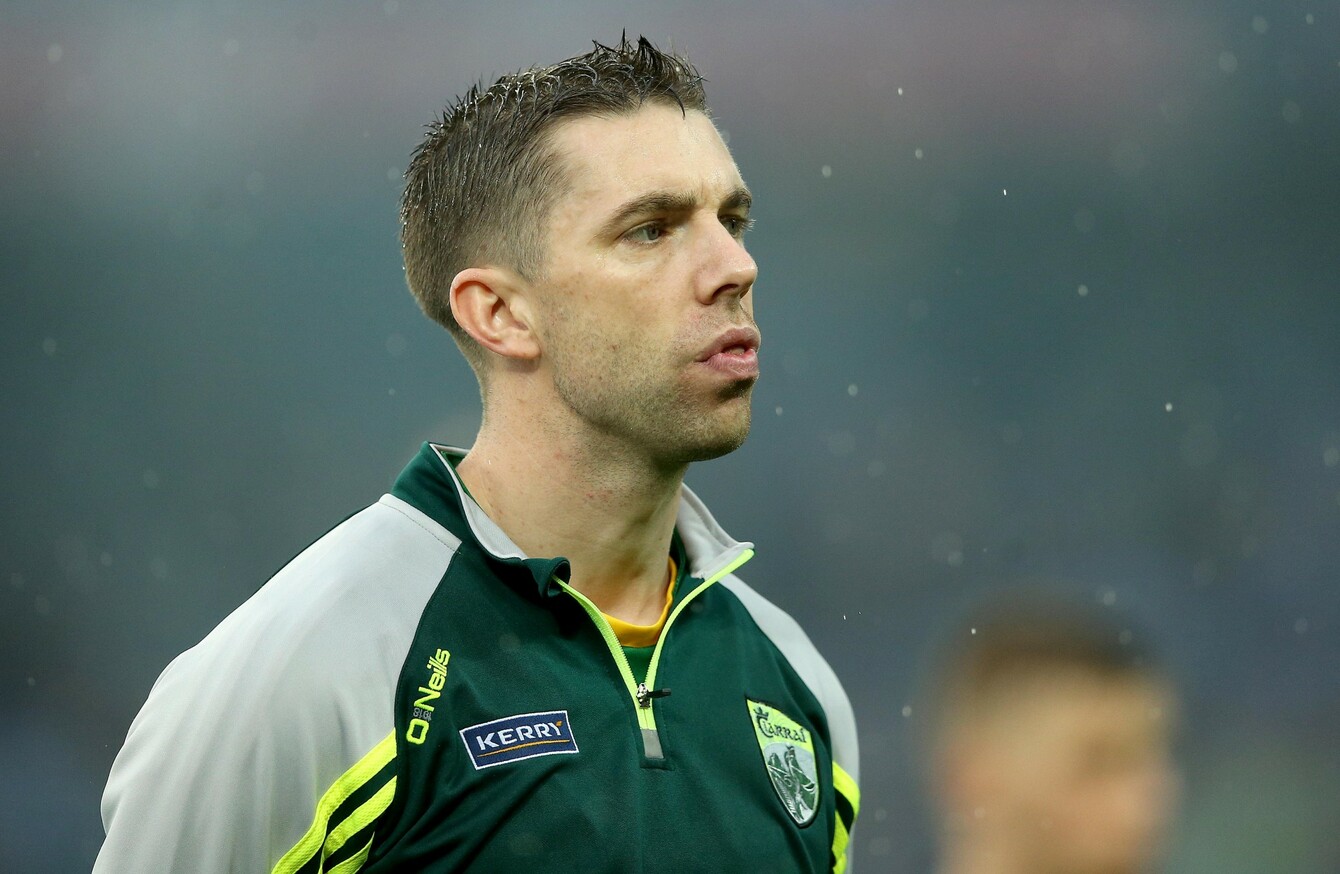 Marc Ó Sé is back gunning for a sixth All-Ireland senior title.
Marc Ó Sé is back gunning for a sixth All-Ireland senior title.
IS THERE A sense of unfinished business?
Marc Ó Sé is unequivocal that there is.
He has five All-Ireland senior medals to his name and has picked up three Allstar awards as well but that collection of honours couldn't mask the searing pain of Croke Park defeat last September to Dublin.
Walking away under those circumstances did not sit right with him.
"It was different to two years ago, when I was worried about an injury I had. That was the only things stopping me.
"This year, after losing the final too, I didn''t feel right about the way it finished, and just wanted to finish up differently. It didn''t go according to script I suppose."
So he's back again for more, a 15th senior inter-county season beckons in a year where he will turn 36.
He feels in good physical shape yet he'll sit out this Saturday's league opener against Dublin and the hosting of Roscommon in Killarney on 6 February.
By the time of Round 3 away to Down on 28 February, he should be back in harness.
"The thing about it is I am just enjoying it. The body feels great, and I suppose I'll be retired long enough. So I''ll keep going as long as I can.
"I enjoy being back in with the lads, don''t feel I'm falling back in any way, so I''ll keep going as long as I can.
"The body feels good. So it's up to Eamonn from that point of view. I just have to be playing well enough to get a place on the team. Obviously, there is serious competition."
Ó Sé admits there can be a tendency in the GAA to write off players careers once they move past their 30th birthday.
"There was a while there where Pat Spillane was playing until he was 36 or 37 – now he seems to be giving out about all the fellas who are past the age of 30.
"It's up to the individual. There's definitely a feeling that if you pass that age, it's downhill from there."
Is there a motivation to keep going to chase down his older brother's championship appearance record – Marc is currently at 85 with Tomás on 88?
"Not really, no, it wouldn't. I mean you play because I'm only mad for road now. When you say it now, it'd be great to have a small bit of bragging rights over Tomás because he'd let you know fairly fast.
"But in the bigger scheme of things, it's not really. It's just about playing with Kerry as long as I can because I'm getting great enjoyment out of it."
Looking at the collective, Ó Sé agrees that Kerry have a point to prove this season after last September's loss to Dublin – their third championship defeat on the bounce to the Dubs.
"We performed well below par last year (in the final). We came up three points short, but to be honest with you, the scoreboard was flattering enough for us, we probably should have lost by more.
"(Dublin) have beaten us now three times in the last few games that we've played them. So they definitely have it over us. There's a motivating factor there too to try and get one over the Dubs."