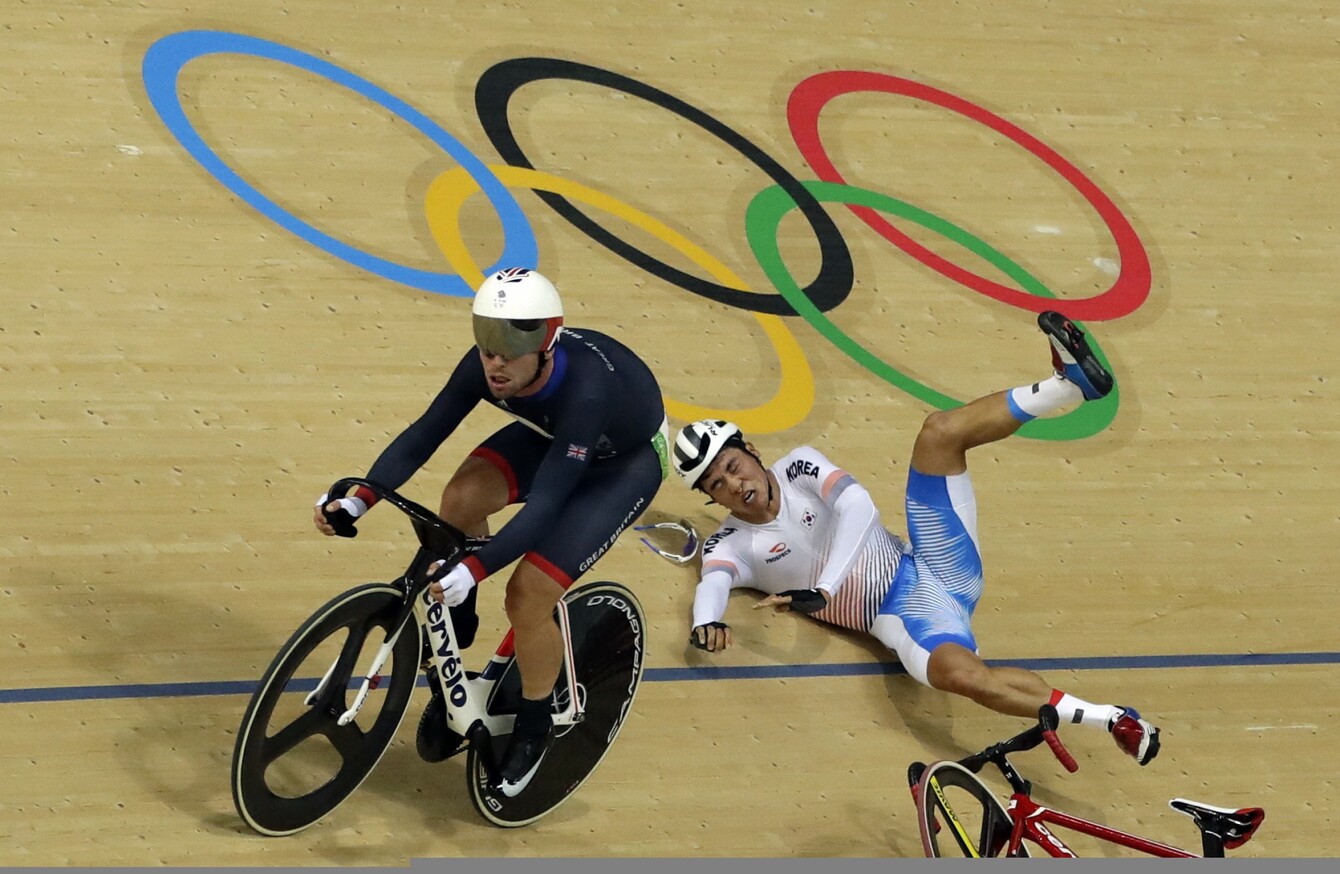 Image: Pavel Golovkin
Image: Pavel Golovkin
MARK CAVENDISH FINALLY claimed an Olympic medal last night at the international class omnium but there was an elephant in the room: a crash he caused that left a fellow athlete in hospital and led to the then-leader and eventual winner and another rider being taken out too.
Afterwards, the Team GB cyclist apologised and took the blame for the collision.
"It was my fault. I should have been looking more", he said.
It was South Korean Sanghoon Park who bore the brunt of Cavendish's error and was rushed to hospital after being put on oxygen at the track.
Elia Viviani was able to get back on his bike after his fall and ended up claiming the gold medal. He showed no hard feelings for what happened and told reporters that it wasn't Cavendish's fault.
"The Korean guy was halfway on his wheel to the right – normally you stay on the wheel. Cav was in the front and changed direction so it's all normal. It's a normal crash on the track."
But there was plenty of talk that Cavendish should have been disqualified for what happened.
Afterwards, when talking with the international press, a Dutch journalist asked him for a comment about the crash.
Thijs Zonneveld posted his exchange with Cavendish on social media.
The42 is on Snapchat! Tap the button below on your phone to add!