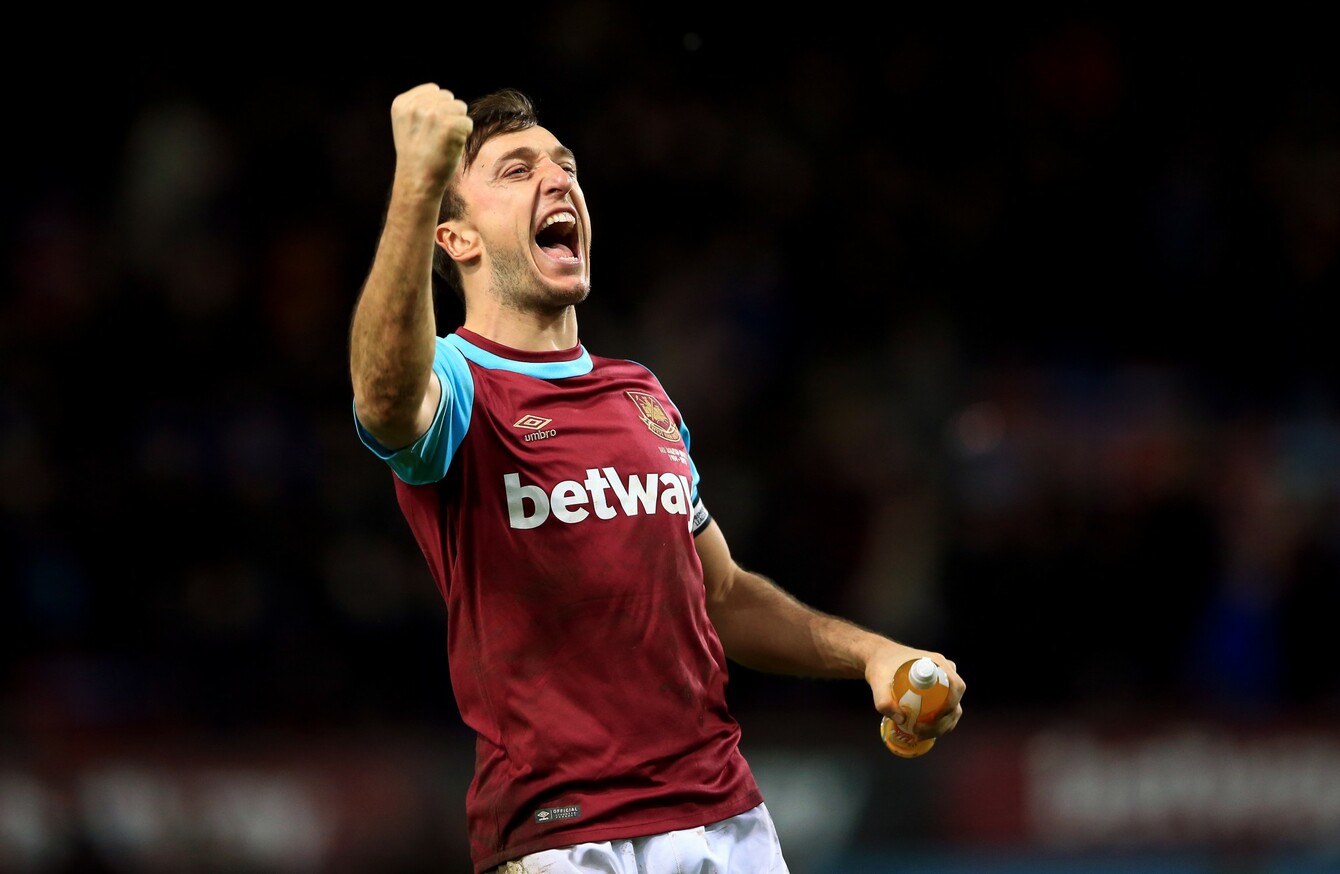 Image: John Walton/PA Wire/Press Association Images
Image: John Walton/PA Wire/Press Association Images
MARK NOBLE HAS revealed that he was approached to play for the Republic of Ireland but turned down the advances on principle.
Speaking to Henry Winter in The Times, the West Ham midfielder, who qualifies through his grandparents, confirmed he was approached but felt it would've been unfair to play for an adopted country when he felt so strongly about England.
I have a chance of playing for Ireland. My nan and grandad are full Irish. I've been approached and asked. But there are full Irish boys out there who would love to play for Ireland, like me with England. I wouldn't put myself into something I wasn't fully committed to. I wouldn't want to take that chance off a full Irish player."
Last year, Noble said that he'd feel strange pulling on a green shirt when he has previously captained the England under-21 side.
The 28-year-old is still to receive a senior cap though, something that has fueled the Irish rumours.
His current coach, Slaven Bilic, has stated previously that if Noble played for a bigger club, he'd be a squad regular under Roy Hodgson.
West Ham are in FA Cup action against Manchester United later this afternoon.