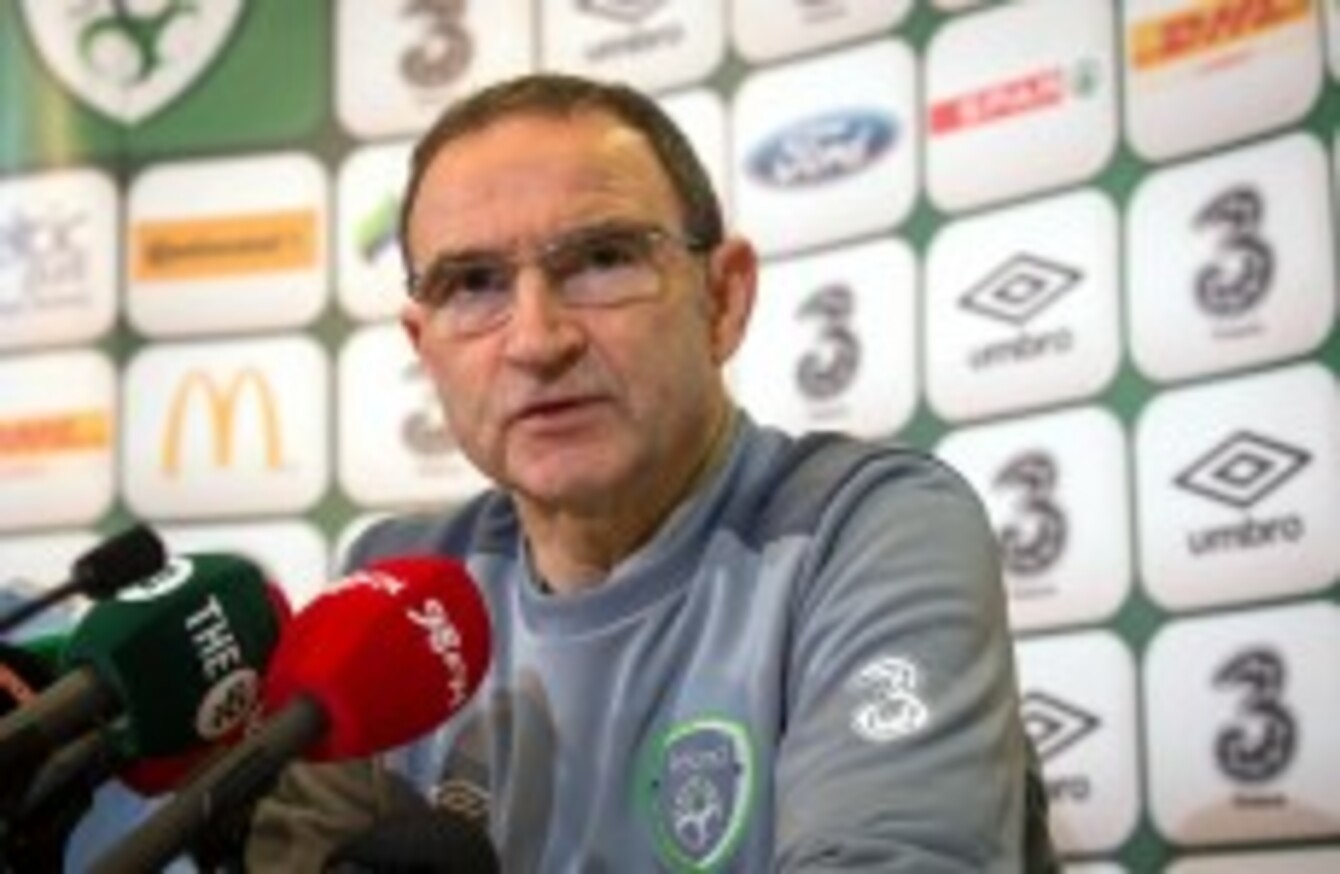 O'Neill, 63, is in line for another two-year term with Ireland.
Image: Ryan Byrne/INPHO
O'Neill, 63, is in line for another two-year term with Ireland.
Image: Ryan Byrne/INPHO
ROBBIE KEANE HAS backed Martin O'Neill to stay on as Ireland manager — even if the Boys in Green fail in their play-off mission to Bosnia.
Talks between O'Neill and the FAI about a new contract are ongoing, and both parties appear to be in favour of the 63-year-old leading the team through to the 2018 World Cup.
O'Neill is 'absolutely open' to committing to another campaign but does not expect the matter to be resolved until early in the new year.
He said: "Obviously if we could qualify that would be great, and if we could go on to France, I would be delighted to do that.
"But if we didn't qualify, John and myself will sit down and see where we go.
I think John and the board would want it to continue and I have enjoyed it immensely.
For now, the decisive play-off double-header is a much more pressing concern.
"I am absolutely open to it," O'Neill added.
"We had a conversation after Scotland and John was very supportive, felt that this was the way that we wanted to go forward, and it was very pleasing to hear that was the case.
We haven't really talked about it since but I haven't been pressing because there are actually very important things to deal with.
Speaking a few minutes later, record goalscorer Keane said it would be 'silly' not to stick with O'Neill, who has led Ireland to the brink of what would be just the third European Championships appearance in the country's history.
"I think you've seen from the very start of the campaign, as a group we've grown into it," the striker said.
It would be silly if the manager didn't get a new contract. He's obviously done a great job.
"We want to finish off this campaign with qualification to France. We started the campaign off having that goal in our mind and we'd certainly be disappointed if we didn't do it."
Now 35, Keane admitted that he has one eye on international management himself when he eventually hangs up his own boots.
"I'd love to, of course. It's something that I've thought about a little bit, not too much, but certainly in the future it would be something I'd enjoy. I think I've got a lot to offer with the players.
"I don't want to speak about it too much because I'm still loving playing the game and I'm going to play for as long as I can.
If something came up in the future to be involved somewhere, as assistant manager or manager maybe longer down the road, it's something that I'd be very, very interested in but certainly not at the moment."
The thought that the upcoming games in Zenica and Dublin might be his last in the green jersey hasn't even crossed his mind.
"Honestly I haven't even thought about it," he said. "It's the last thing I want to think about right now."