AS A FORMER goalkeeper of fleeting talent and occasional instinct, I can attest to the fact that there is no greater feeling than tipping a shot onto the post or crossbar.
Augsburg goalkeeper Marwin Hitz reacted well to palm a shot from Mainz winger Maxim Choupo-Moting off the woodwork, this afternoon, and got scant reward for doing so. Hitz' teammate Matthias Ostrzolek arrived on the scene to smack his clearance off the goalkeeper's face for one of the worst own goals you will see for some time.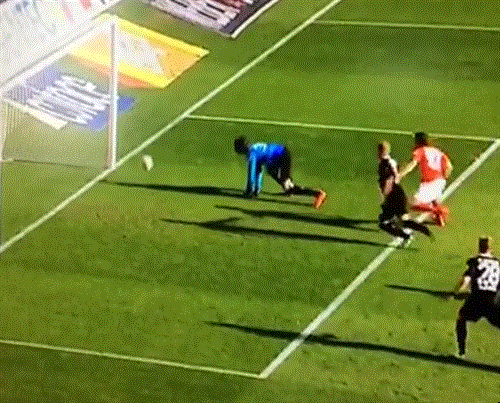 You can check out the Vine here too.
vine.co/v/MOlwOb1HjbH
Augsburg won the Bundesliga tie 3-0. Champions Bayern Munich, meanwhile, drew 3-3 with Hoffenheim.