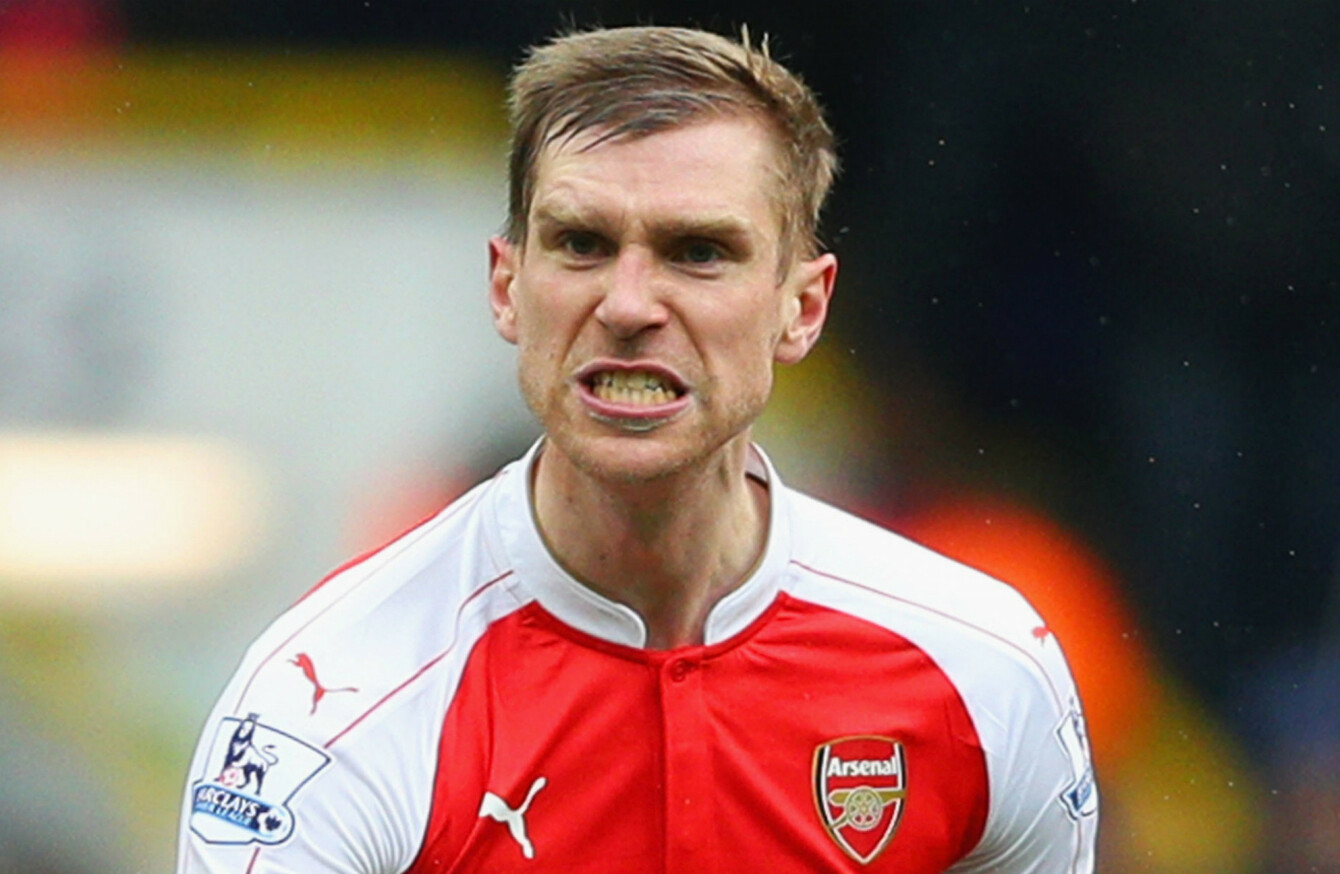 PER MERTESACKER HAS been criticised by Lothar Matthaus for admitting to feeling "sick" under pressure and welcoming Germany's exit from the 2006 World Cup.
The Arsenal defender has enjoyed a lengthy career at the highest level, with the 33-year-old having made his senior debut for Hannover back in 2003.
He has won the DFB-Pokal, three FA Cups and the World Cup with his country in 2014, but those accomplishments have not always been enjoyed.
Mertesacker recently revealed that nerves often get the better of him, with those emotions peaking on home soil under a global spotlight.
He told Der Spiegel that he felt "relieved" to have suffered a semi-final defeat to Italy at the 2006 World Cup, with legendary countryman Matthaus less than impressed by that revelation.
A man who tasted global glory in 1990 told Sky Deutschland: "You don't have to play for the national team — he did it by his own choice. He could have stopped playing if the pressure was too big. To play a World Cup in your home country, and to be carried by euphoria, must not be a burden for you."
Mertesacker is to retire at the end of the 2017-18 campaign and is already looking forward to starting work as the head of Arsenal's academy.
He claims to want to "challenge the system", with only 1% of young hopefuls making the grade and "the remaining 99%, maybe 60% will be on the dole".
Matthaus, though, has questioned how a man who openly admits to struggling under pressure can be expected to bring the best out of stars of tomorrow.
He added: "He can now say he's happy it's over and he can start a new life. Less pressure, maybe more time for him and his family. How can he continue to work in football? How can he explain professionalism to a footballer if he says there's too much pressure? That's not possible."