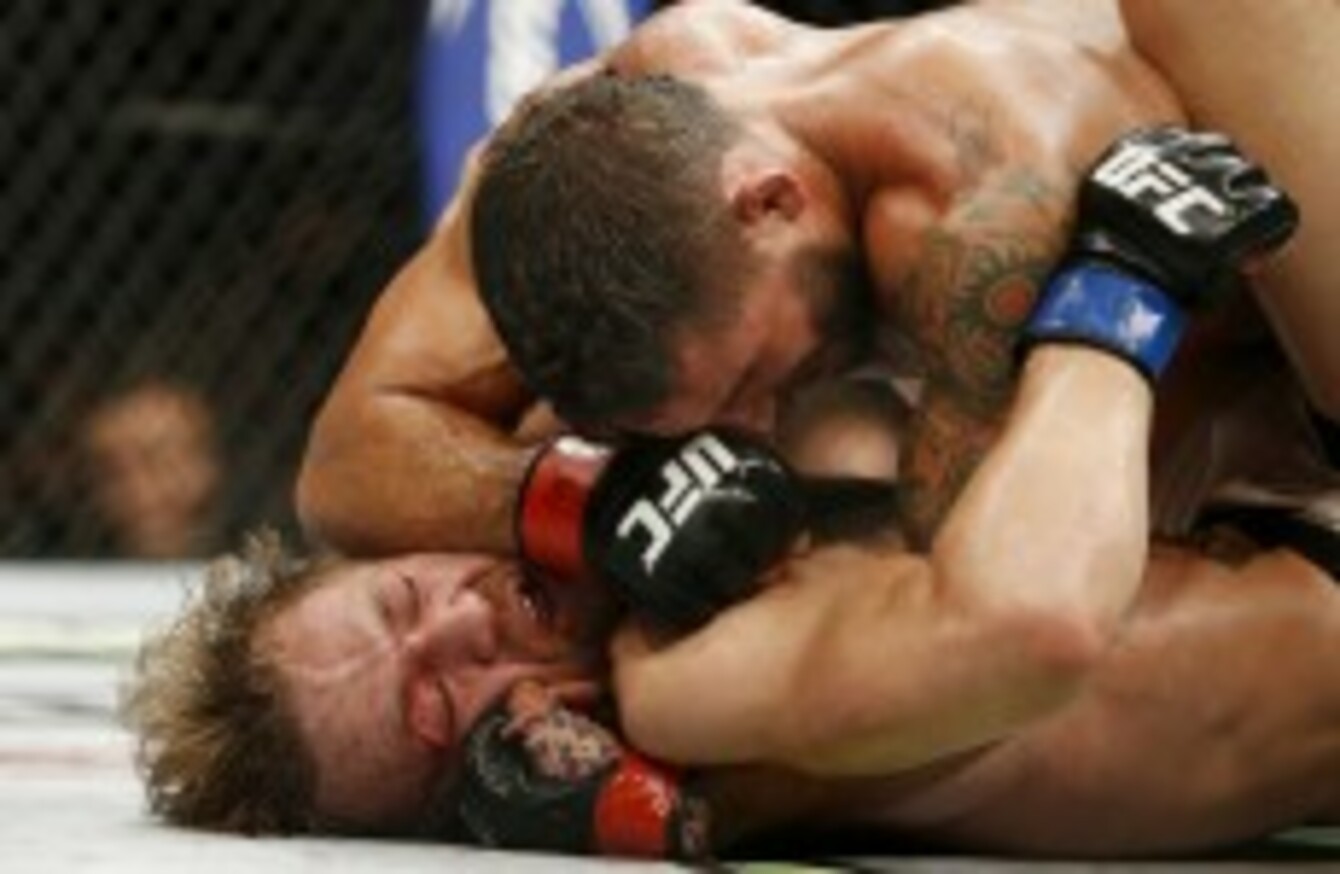 Image: John Locher/AP/Press Association Images
Image: John Locher/AP/Press Association Images
IN THE WAKE of his victory over Chad Mendes at UFC 189, Conor McGregor intimated that his preparation for the fight had not been ideal.
However, unlike Jose Aldo, the Irish featherweight had turned up for the bout.
Last night, his coach John Kavanagh revealed just how much an injury had impacted McGregor's build up to the fight.
Speaking on The MMA Hour with Ariel Helwani, Kavanagh revealed that his fighter had not completed a full round of live wrestling throughout his entire training camp.
"I've got to be honest, when we were walking out to this fight, it was in the back of my mind that we hadn't done a single round of live wrestling.
"I had my eyebrows raised and thought, 'well, let's see what happens'.
"The injury was healed a full two weeks before the fight, but we didn't want to exacerbate it so, really, the first round of full wrestling was done in that fight.
"His timing, a little bit on the sprawl and dealing with the shot, was not quite there.
"It started to get better as the fight went on. Do I think a re-match, if it does happen down the line, would be different? Yes, for both of them."
While Kavanagh wouldn't reveal the full extent of the injury, he did confirm that no surgery was required and he was confident McGregor was back to full fitness.
"That was the first full test on the knee and he flew through it.
"He was able to deal with all positions, there were some scrambles, there was a lot of wrestling and it held up and there's nothing wrong.
"So we're 100% confident that it's perfect now."