WE ALL KNOW a lot about negative thoughts and how they interfere with performance.
If left to their own devices negative, pessimistic and self-critical thoughts can also do a lot of damage to our self-confidence, self-esteem and indeed to our mind in general.
These types of thoughts get fixated and mixed in with the biochemicals of the brain. Leading to disorders such as anxiety, depression, obsessive compulsive thinking and panic. No good for performance health and wellbeing.
Our thoughts never come in isolation though sometimes it might feel like that. Like when we only get the tail end of a series of thoughts and we hear that single thought loud and clear. Like it is standing on its own, when actually it never is.
Or like waking from a dream.
We might only consciously capture a snippet of the dream when in fact there was loads going on in the dream before we woke up. What we wake up with is called the manifest content. The loads going on in the dream beforehand is called the latent content.
We can piece together one from the other. And we can do the same with negative thoughts. We can work them back to find out if there are for example any underlying negative beliefs.
This is the basis of cognitive behavioural therapy (CBT).
Following the trail of negative thoughts to see if some self-limiting beliefs exist, and are holding us back from achieving more.
- We can do this because our mind is hugely creative and a fantastic story teller.
- We are wired to create stories and our brain is always creating them for us.
We are however not consciously aware of it doing this, even though it is how we perceive reality. How we create our personal picture of the world.
Researchers have shown that an auditory stimulus takes about 8–10 milliseconds to reach the brain, but on the other hand a visual stimulus takes 20-40ms. It's a little bit more to process.
These times are not hard and fast, as for example different ages of a brain play is least one factor. The mean average is considered to be 180–200 ms for visual and for sound it is around 140–160ms.
What this means is there is a slight delay between what we have just heard or saw and our conscious brain being aware of it. Having a story about what just happened.
This very slight delay is compounded when we consider that light from a distant source hitting our retina is already light from the past. Many of the stars we see in the night sky for example are so far away that by the time the light has hit earth, these stars may no longer exist.
So in 'reality' we all live very slightly in the past.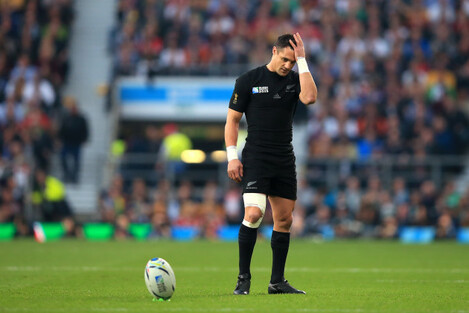 Source: PA Archive/PA Images
Through exploring the brain we now have a better understanding of how it creates a picture of our external world. They have coined the phrase our 'internal model', to explain how it does this.
It does not however do this precisely though.
Our brain is so efficient that it does a lot of the thinking and image making for us in a way to help conserve energy.
It creates a picture for us based on reality that is not exactly reality and fills in a lot of what we think we are seeing with past images. For example it makes a best guess at what is in the distance.
It does not need to waste time fully piecing together every aspect of a type of tree in the distance. It will just feed us an approximation of the tree based on past images of trees like this.
It creates a story for us of the tree, in other words.
Neuroscientists have also discovered and measured a delay in how our mind creates our internal model of the world. The time it takes to correlate all the information from all our senses to re-create the 'story' of what has just happened, they estimate is about a half a second.
So our reality is continually being recreated through the stories our brain and our mind creates for us.
Influencing our Story
From a psychology perspective this is very important. The story we tell ourselves not only relates to re-creating reality, it also relates to how we can create reality.
As mentioned earlier, negative thinking can strongly influence what we decide to do or not do. What we complete and achieve, or what we quit and give up on. How we perform to our abilities or don't, and even how we relate to others or isolate ourselves.
The opposite is also true.
Time spent thinking positively and optimistically about ourselves and about what we are capable of, also influences what we achieve and indeed what we get out of life. When we recognise what we are capable of, through what we tell ourselves and what we believe about what it feels like. Doing something we believe we are good at and that we want to be doing.
Having completed something important, because we created a story that made it important.
With stories like this our mind opens up more to allow us to stay on track to achieve things.
The quality of the story we tell ourselves has a major influence on how we see and hear what we are capable of. This is a major psychological factor in performance. Think Muhamad Ali, think Conor McGregor or the famous Henry Ford quote –
"Whether you think you can or think you can't, you are right".
Think Ghandi – "A man is but the product of His thoughts, what He thinks he becomes"
Performance Narrative
In mental skills and performance training, the use of these stories can be broken down into a more user friendly version. Stories based on what you want to achieve from any given performance.
This is a performance narrative.
It is the type of story we create in our mind beforehand, about what we want to achieve in a game, in a meeting, in a presentation, from study, in training, on a date etc.
Our conscious mind can reverse influence our unconscious mind and our body (senses), to help us better achieve the results we are looking for. To see and hear these results first, before going out and executing them.
Athletes in preparing for competition help themselves by first consciously understanding and knowing their strengths (see previous article on SBT) and their planning, then they create a clear performance narrative about what they genuinely want to achieve.
The story that is going on in their head is very important and does not need to be left to chance.
Having a performance narrative is useful for two reasons -
to minimise the influence of negative thinking and a negative pessimistic performance narrative eg worrying about what might happen or the result.
to further reinforce what we know we are good at and reminding ourselves what we want to achieve eg what we have trained for and the skills we want to execute really well.
This is a very straight forward process to complete.
Once a person understands how to do this process, they can repeat and build on it throughout their career. This is not just for sports however, as all of us today are under pressure to perform in all areas of our life.
Having a healthy, positive, optimistic performance narrative is a useful process, to have in our kit bag. An important aspect of creating a performance narrative or any narrative for that matter, is to have the story in sentence form.
Single words like single thoughts won't cut it.
After the performance narrative has been practiced a number of times and is pretty fluid, single words can be introduced. These are similar to trigger words and can quickly help the mind remember the ideas and the feelings associated with the persons performance narrative.
Many athletes might write a word on a part of their body to help them remember their narrative – like on a piece of tape on their wrist. Some even tattoo these words as a permanent reminder.
The most important part of creating a performance narrative is to ensure that within the sentence the word 'I' appears at least once, if not many times.
This helps the body understand what it is being asked to do eg 'I know my role, I have trained and prepared for this game and I will execute my job by… making every tackle, recovering 100% of rebounds, gaining ground each play I am involved in etc.'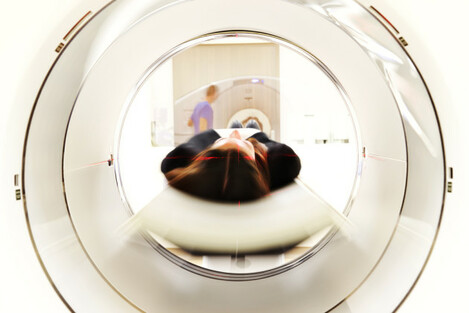 Source: Shutterstock/VILevi
Recently I went for an MRI.
I was very curious about what this experience would be like. Truth be told I was looking forward to how my mind would respond to what I needed to do while lying down in a fairly confined space in this very large, futuristic looking machine that whirls around your head.
I had planned to meditate throughout the procedure, knowing I enjoy meditating and that it gets me into a relaxed more flow like state. While doing this I was still able to listen to the instructions from the nurse popping in and out of the room.
Her instructions were to lie back and that it was very important that I do not move my head. She repeated this instruction three times.
After the session I was aware that at times while I was meditating I had thoughts that invited me to move my head. At these times I just noticed them and continued meditating. I was curious about the energy associated to them i.e. a slight compulsion to move my head.
Reflecting back over the process I realised that the energy associated to the desire to move my head was a direct result of the instruction the nurse gave. My mind was trying to do what she told me to do not do – 'move your head'.
It was a negative instruction but was connected to a specific action – 'move your head'.
What I noticed was that by having my own performance narrative I was able to reset myself to the action that I had planned for. Not the action that was being invited.
A more instructional variation from the nurse that would have helped more could have been: "relax your body as much as you can and hold your head still". Two clear actions for my mind to focus on "relax" for me this is breathing/ mediating and 'hold your head still'.
Place certain muscle tension in parts of my neck to keep my head in place.
Performance narrative or stories work because they create a picture of what you want to do, not what you don't.
To create your own performance narrative follow these steps:
Step 1 – Write out what you know you are good at, your strengths and skills
Step 2 – Be as specific as possible and use feedback from others to capture all that you are good at
Step 3 – Put what you have written into sentence form e.g. 'I am good at …' 'I am a strong…', 'I know how to…'
Step 4 – When preparing for a competition or performance, write out how well you want to perform in these areas and briefly why.
Step 5 – Think about any areas in particular you want to do really well in eg that the occasion requires you to
Step 6 – Read this story to yourself when you want to want to strengthen your mind for performance
If you want to create a more generalised narrative that is healthy, positive, optimistic, ability based and self-supportive, broaden the list to include aspects of yourself outside of your working role.
Reading this narrative on a regular bases will influence any negative stories or scripts that may exist. One of the keys to its success is regular practice and discipline.
Jason Brennan is an international mental skills coach who has worked with the Hurricanes, the Wellington Lions, the NZ White Ferns and many other professional and amateur sports teams, as well as a wide range of businesses and non-sporting clients.
If you want to know to share a comment with Jason, you can email him at jason@thinkwell.se 
Check out more of Jason's columns here.