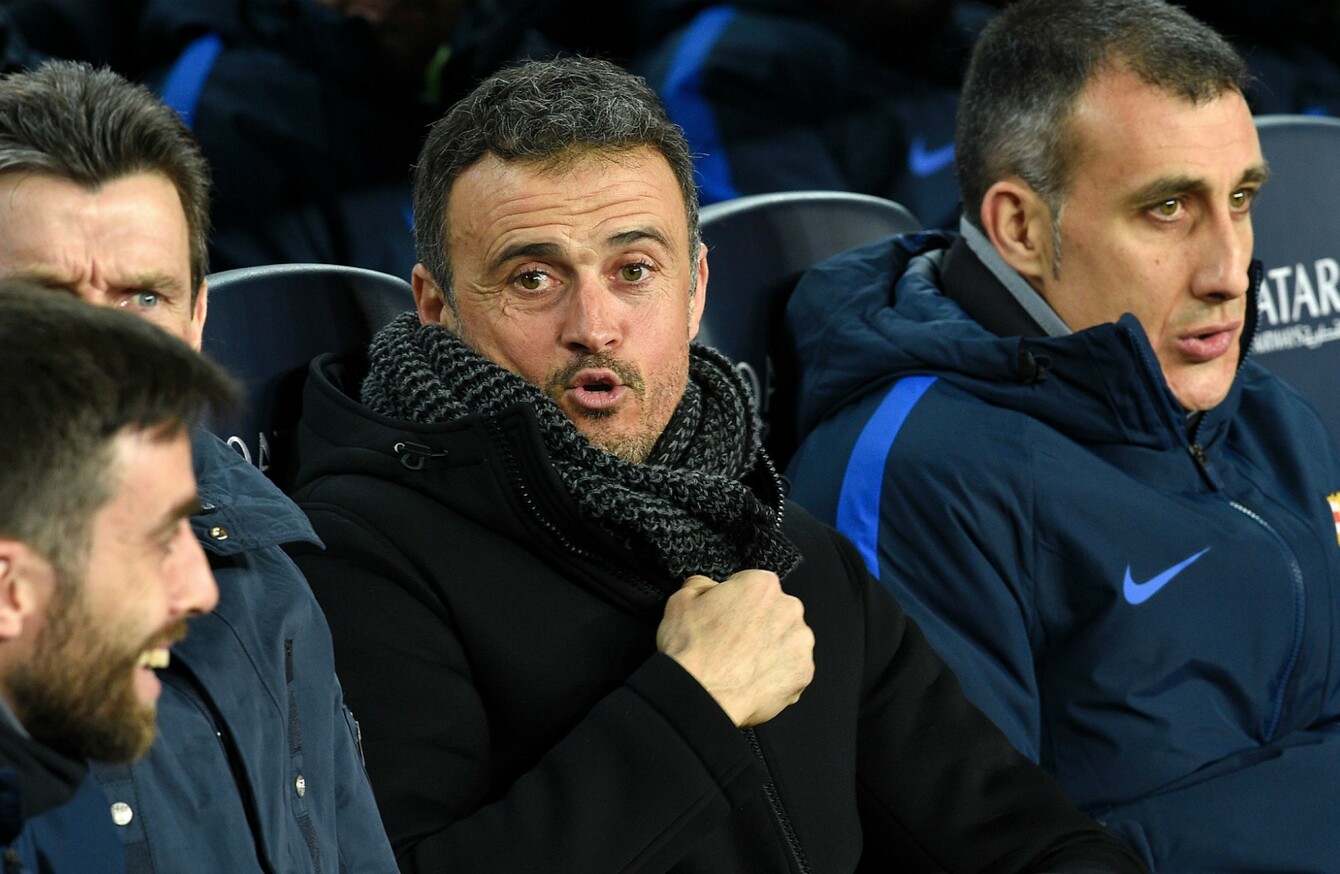 ARSENAL "SHOULD GET on the phone to Luis Enrique" and ensure that they are prepared for the potential departure of Arsene Wenger, says Paul Merson.
The Gunners are facing up to an uncertain future when it comes to the man in their dugout, with serious questions being asked of their current boss.
Wenger has faced protests against his reign, with a disgruntled fan base calling for no contract extension to be put to the under-fire Frenchman.
If no terms are tabled, then the long-serving coach will head for the Emirates Stadium exit this summer.
Merson believes that post, should it become available, needs to be filled by a more charismatic presence, with outgoing Barcelona manager Luis Enrique and Everton tactician Ronald Koeman ideal candidates for the role.
The former Arsenal midfielder wrote in a column for the Daily Star: "Arsenal need someone much more ruthless. Someone like Koeman. He's got a mean streak and he doesn't let his players get away with anything.
"I think he'd be a good fit and would take the job if they offered it to him. If not, they should get on the phone to Luis Enrique. He's managed a world-class team full of world-class players.
"Straight away that brings respect. Something has to change because these players are doing my head in. It's like they don't care."
Pressure has mounted on Wenger following a demoralising exit from European competition, with the Gunners widely criticised for a supposed lack of effort in a 10-2 aggregate defeat to German giants Bayern Munich.
Pressed on what the future holds for Wenger and his current charges, Merson added: "I reckon he'll get the PSG job now. After the way the French club went out of the Champions League to Barcelona, they'll go back in for him.
"It's probably the only really big job he's going to get and he'll take it. PSG have wanted him for a long time and won't pass up the chance to get him now.
"But Arsenal need someone to come in who is going to sort these players out because they are weak. They have no pride. They showed that against Bayern Munich.
"It was embarrassing. It's disgusting at the moment because these Arsenal players are a joke."