IS IT ANY wonder that New York is The City That Never Sleeps when JFK is such a waking nightmare?
On 15 March of this year, just weeks after Trump issued Executive Order 13769 – a chilling precursor for this week's snivelling display of duck-faced white-washing – about 300 of us queued up in Arrivals to have our pictures and thumbprints taken by a solitary individual in the single operational Customs booth.
The message was clear, all right, as we for two hours kicked and gasped our way around each stanchion towards the stern-looking individual who'd be checking our Visas. Marcus, I think his name was, and he scarcely needed to ask the question when we finally came face to face: "Why are you here?"
"I'm working," is my response, though on account of the fact that friends of mine had strolled through just ahead of me having ticked 'Pleasure' as opposed to 'Business', Marcus' brow furrows.
"Are you not with those guys?"
"I am, yeah."
"Well if they're not working, what are you working as?"
"I'm a boxing journalist. My friends are here on holidays."
And suddenly Marcus leans back in his chair, taps his pen on the desk and says, "Ahhh, you guys are here for the fights at MSG?"
"Yeah," I reply, "Golovkin-Jacobs on Saturday – looking forward to it, now."
"Cool… But wait, you guys are Irish, right?" he continues, frowning now, still holding my Irish passport.
"We are, man, yeah," is my admittedly impatient response, but I'm parched, and half considering telling him to póg my hón and booking the next flight back to Iyer-lind at this stage.
Marcus proceeds to slide the passport back under his glass protection and leans back once more, this time sporting arms outstretched and the slightest facial distortion which, for the sake of argument, we'll chalk down as a smile.
"So how about your boy Mikey Conlan tomorrow night?"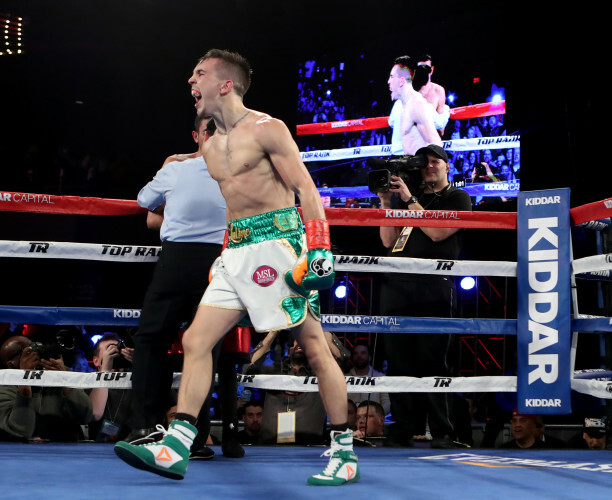 Tom Hogan / INPHO Tom Hogan / INPHO / INPHO
It's one year this week since Michael Conlan flipped the bird at amateur boxing's world governing body, whom he correctly perceived to have stolen his Olympic dream in Rio de Janeiro.
"No canto…azul! In the blue corner!" sounded the tannoy on that August afternoon, and things would never again be the same for Conlan nor the organisation that had done wrong by him.
Rarely, if ever, have seven words shared between two languages sparked such a sporting outrage. Rarely, if ever, has a post-event interview evoked such guttural come-on-to-f*ckery from onlookers of all, or at least most, persuasions.
It was the RTÉ interview that traveled the world, featuring in the following morning's New York Times and Washington Post, Canada's National Post, The Sydney Morning Herald, The New Zealand Herald, The South China Morning Post, Bild in Germany, Mundo Deportivo in Spain – the list rolls on.
And so, too, did the carnage for the recipients of Conlan's ire, as succinctly detailed by this New York Times sidebar from the week that was.
The morning of Conlan's acrimonious exit, I wrote of my fear that he might get jobbed. To paraphrase a buzz-term doing the rounds lately, it was but a lukewarm take.
The previous night, Russian heavyweight Evegny Tischenko won a unanimous decision over Kazakh fighter Vassily Levit in their Olympic final – a result more scandalous even than Conlan's defeat to the former's compatriot, Vladimir Nikitin.
The first minute of the final round not inclusive, Levit was the superior fighter in every department. He won Olympic gold that night, but departed with silver, duly stuffing the medal in his pocket as he exited stage left. The victorious Tischenko looked almost apologetic.
It was the third dodgy decision to go the way of a Russian fighter at the Games, and it duly triggered an alarm in these parts; number two seed Nikitin, with whom Conlan was scheduled to trade leather the following afternoon, had himself already been one of the beneficiaries.
Vladimir Nikitin #RUS "defeats" Chatchai Butdee #THA by split decision. Pure, flat out robbery. Shameful.

— Bad Left Hook (@badlefthook) August 14, 2016
The rest went about as widely feared, the brazenness of its execution exacerbating the situation tenfold.
Amidst the ensuing chaos, a message arrives from Conlan's older brother, super-flyweight slugger Jamie; he opted against speaking on the phone as Michael was in the room winding down with his fiancée and daughter, fury slowly subsiding.
"They took someone's dream away. 12 years working towards an Olympic gold medal," said Jamie.
"If you're defeated fair and square, and beaten by a better man, you should accept your loss with dignity. It's what we are all taught from when we first put a pair of gloves on. But this was not fair, not even close to being fair.
"This was decided days ago. We had heard rumours even before the Russian 'beat' the Thai fighter that this was going to happen. The only person who didn't hear this was Michael!
"But I didn't think anyone would do this with the world watching. The backlash and scrutiny that AIBA have come under because of it is deserved tenfold.
When Russian coaches come with shame and apologising, saying you won, something has to be said. And I'm proud that Michael said it. Every coach and boxer from every other country came to him and said he won – even his rivals! Outside the stadium afterwards, the Brazilian people were queuing up to offer condolences.
"It was sickening and hard pill to swallow. When you watch someone work so hard day in and day out, away from his family, all to come down to that makes me feel sick."
But Jamie Conlan then spoke to what had fast become the consensus within Irish boxing circles on that fateful evening; his brother, such is his talent and wont, would not fall foul of defeat nor subsequent diatribe.
Indeed there was an overriding sense that both, and particularly his unrestrained roasting of the powers that be, could accentuate his star potential in the eyes of boxing's masses.
"As he said afterwards, he's a winner and will continue to do big things with his career," he added.
"This fight will not define him. He has bigger and brighter nights ahead. I couldn't be prouder of him."
Of course, in the fight game, a brother always knows best.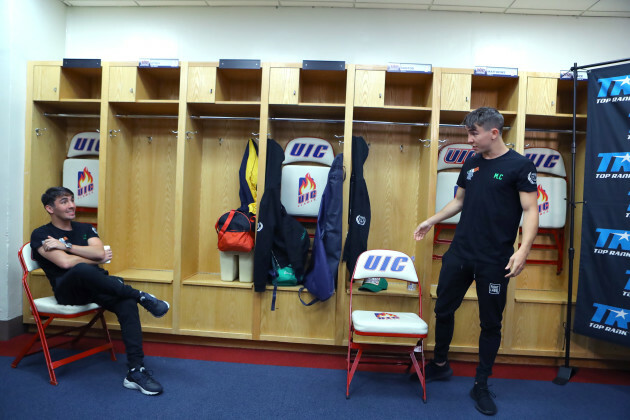 Tom Hogan / INPHO Tom Hogan / INPHO / INPHO
On Saturday 18 March, 24 hours removed from Conlan's professional boxing debut in The Theater at Madison Square Garden, I chance upon him a couple of blocks down – just outside the larger MSG arena, where Kazakh bomber Gennady Golovkin has just defended his World middleweight title against impressive Brooklynite Danny Jacobs.
The stars had aligned: I was looking for a bit of colour for a piece in Monday's paper, and having become separated from peers as we exited amongst the hoardes, had stumbled upon its chief protagonist, stood with hands buried in pockets, safe from the rancorous Big Apple air, waiting for his brothers and father whom he joked had been put in better seats to watch Golovkin than he had – for all his efforts the previous night.
"I've got a bit of a do on down in The Mean Fiddler, if you fancy it," he says, nodding vaguely in the direction Times Square.
And so it was onto a snow-laden 7th Avenue we went, Golovkin-Jacobs the hot topic of discussion, with the brothers Conlan talking shot selection and swapping unofficial scorecards, their dad, John – a renowned trainer – leaving them to it a few paces ahead.
But what should be a 12-minute walk transpires to take thrice as long, and any plans to lay the groundwork for a Monday morning feature are kiboshed such is the attention Conlan now warrants on these streets.
I instead assume the role of photographer as the walk to Maggie's is punctuated by excited fans – Irish, American, Kazakh, even – rushing to congratulate Conlan on his stoppage victory a night prior, sheepishly asking for pictures (the Americans and Kazakhs were sheepish, at least), and handing off their phones before wrapping their arms around his furry hood, the other fist instinctively cocked and loaded.
There are no ironic gestures of the obscene variety, oddly. Middle Finger Mania has all but run its course; Conlan is now a professional, Rio woes in his rear-view, and more pertinently, he's a headline act in a city where the vast majority of his fellow leather tradesmen can only dream of seeing their name adorn the steely skyline.
He stops for every one of them – even the two lads from Limerick whose cacophony of noise on spotting him, notably void of consonants, surely ruins a passer-by's evening. And the Kazakh family who don't have a lick of English between them, but drape him in their flag. And his fellow city men, one or two of whom know him personally, and who when conversing with Conlan might as well be speaking Kazakh from where I'm standing.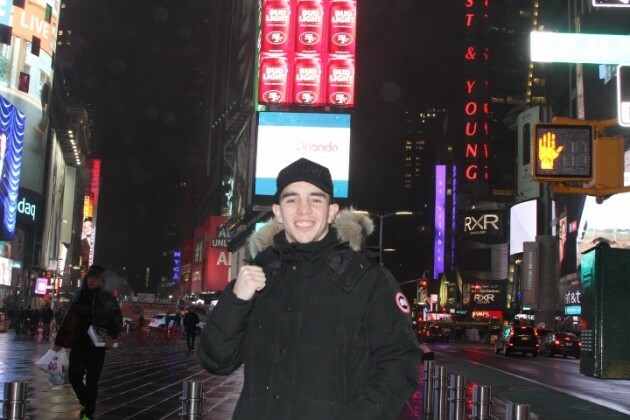 The Belfast boy still squeezes in the odd yarn as the march into the piercing breeze continues past Broadway. He explains that he asked famed MC Michael Buffer before his fight that if he was to be introduced to the 5,000-strong capacity crowd as 'the pride' of anywhere, it had to be 'All of Ireland'. Buffer, in fairness to him, had duly obliged to much fanfare.
He waxes lyrical about New Yorkers – a warm people, not unlike the Irish – compared to the 'fake' Angelenos who wouldn't so much as extend a hand to greet you in his new home, which for a man who spends an inordinate proportion of his public life shaking hands, remains bewildering. He could settle in New York, he reckons, if it wasn't for the bloody cold.
Finally, The Mean Fiddler beckons, music thundering from inside, a rainbow of county colours spilling in and out of the venue; picture Coppers but altogether more rabid, and somehow more Irish.
Such is the furore which greets Conlan's arrival – men fist-bumping while hanging from stairway banisters, women raising their glasses while stood atop antiquated beer barrels – you can't help but envisage that this could become his city, particularly considering his promoters, Top Rank, have banked a Paddy's weekend residency at MSG's Theater for the next four years.
Only you'd suspect that by 2019 or 2020, they'll need the larger arena upstairs.
On to the next one. 🇮🇪 pic.twitter.com/Fazb3Htgv2

— Michael Conlan (@mickconlan11) March 20, 2017
"We had singled Michael out as a fighter that we were going to go after before the start of that Olympics," Bob Arum recalls to The42. The Top Rank founder and CEO has just touched down in Omaha, Nebraska, where tonight his pound-for-pound superstar Terence 'Bud' Crawford [31-0, 22KOs] will fight Namibia's Julius Indongo [22-0, 11KOs] for all four world titles, in a battle of undefeated boxers to determine the true kingpin of the light-welterweight division.
"Our matchmakers picked certain guys, and let's assume he had lost legitimately, it wouldn't have changed our view of him.
"For example, one of our best fighters that we ever signed was Miguel Cotto from Puerto Rico, who lost his fight in the first round in the Olympics [Sydney 2000].
"He [Conlan] had a great personality – we knew that. He had a great amateur background. He had won a bronze medal in the prior Games [London 2012], and he was talked about as one of the best amateurs in the world. We thought we could really do a lot to advance his career."
Conlan inked what's accepted to be the most lucrative professional deal in Irish boxing history last September, with the sign-on fee alone believed to have been worth in the region of $1 million. Suffice to say the fine imposed on him by Aiba for his outburst a month previous, worth the top-bracket €9,300, still hasn't arrived in Switzerland.
And though it was suspected that his dissection of the organisation from its core 'right ta the tahp,' as he put it, would cause promoters' eyes to form cartoonish dollar signs, Arum perceived Conlan's astonishing rant through a different prism.
"No, that wasn't our initial thought," he says. "When this happened, and he was so outspoken, we admired it because he was taking positions that we were aligned with.
"So he was preaching to the choir in us. I'm an American who is currently outraged by Trump and by Russia, and in a lot of ways Michael's stance, giving the finger to this type of corruption, really represented the way we feel about Russian interaction in our politics.
And look who he also tore down: the people running the AIBA. Now, there hasn't been that dodgy a group since the fall of Fifa! So Michael was somebody who was articulating in a very forceful, young person's way, sentiments that we as a company and as people had.
The 85-year-old Hall of Fame promoter has steered the careers of countless greats, many of them all-timers, and maintains that Conlan can emulate Manny Pacquiao in becoming a transcendent boxing figure such is his potential appeal to various demographics.
After his fourth fight in Arizona next month, Arum says New York might beckon once more, as well as Boston, but that so too does Dublin or Belfast, and "in the first six months of next year," no less.
Whenever that fight in Ireland does come to fruition, the Worldwide Leader will be beam it to 90 million homes Stateside, give or take a couple – an afternoon TV event removed from the clamour of American football season. Go big or don't bother going home, Arum reckons, and having brought the ESPN cameras to Brisbane for Pacquaio-Horn in June – the undercard of which featured Conlan – Ireland is Top Rank's next port of call abroad.
Shirkey Kwok Shirkey Kwok
For a promoter of his experience and status to even consider such a venture speaks to the growing consensus that Conlan's career trajectory points to the stratosphere.
By stark contrast, then, the former world amateur champion's old pals at Aiba have dug themselves a hole so deep that if they plunge any further they might surface in Wu Ching-kuo's back garden.
Literally a year to the day since Conlan ripped up the rug beneath which countless scandals had, for a generation, been brushed, it was reported by The Guardian that the Taiwanese boss man's 11-year grip on the sport was set to be prized open in spectacular fashion.
On 1 August it had emerged that members of the governing body's interim management committee (IMC), which was set up a week previous following an overwhelming vote of no confidence in Wu (which resulted in him being physically locked out of his office and subsequent police intervention), would go to court in Switzerland to argue the case that they should run the organisation in his stead for the next three months – this before an extraordinary congress rules on Wu's future in November.
Executive committee member Pat Fiacco told The Guardian at the time: "We fear he may be using Aiba money to pay his personal legal bills.
This whole process is about impeaching president Wu for what we believe is financial mismanagement of Aiba.
For months, the organisation was at risk of bankruptcy after demands from two separate Azerbaijani and Chinese companies that they immediately repay tens of millions in loans and investments – money which KPMG contend the organisation does not have, despite Wu's insistence that it remains on sound financial footing. Perhaps he's still counting on Conlan's nine-and-a-bit grand.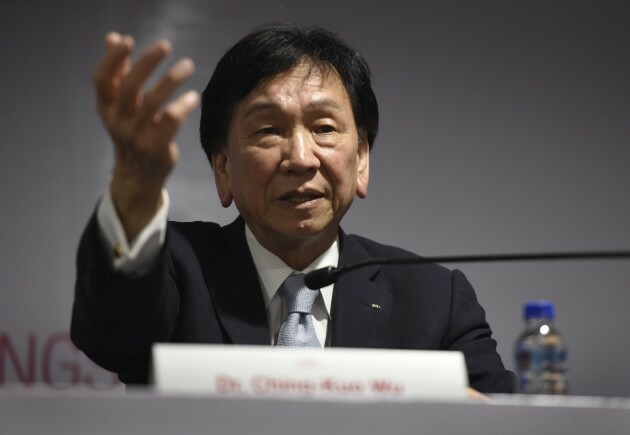 SIPA USA / PA Images SIPA USA / PA Images / PA Images
In recent months, the governing body's treasurer and financial director have both resigned in fury, while Wu has been accused of "collecting substantial funds from Aiba for personal use in his Taipei office" by those attempting to wrench him from power.
Though the Swiss court have since deferred until mid-September a ruling on who should control Aiba until that looming emergency meeting, the 70-year-old's retention of his position now stands on the edge of a knife; at least 76 international boxing federations, including global powerhouses America, Cuba and, intriguingly, Russia, all support the interim management committee in their attempt to depose Wu.
Only 126 of the 201 Aiba-affiliated countries turned up for its last congress in December of last year, meaning 76 would be enough to see him removed in November if there was to be a similar turnout.
"You cannot humiliate people. He put himself in a difficult position, I can tell you. A lot of disciplinary action will follow. You should show proper behavior," said nobody of Wu, but the Aiba president himself of Michael Conlan this time last year.
"People accusing Aiba of corruption, please give me the evidence. I have no mercy to those (corrupt) people. I hate manipulation, corruption. You will see how severe punishment I punch to those people. Really! People say corruption. What corruption?
Maybe [corruption] happened 10 years ago with the old administration, my predecessor [Anwar Chowdhry], but that is no more. During that time, I watched carefully, and that's why I already removed four vice presidents, now three secretary generals, six executive committee members.
There might yet be a spot for him in the Oval Office if this whole Aiba presidency thing doesn't work out.
Conlan and countless others on either side of the ropes will doubtless derive satisfaction from his capitulation. But plainly, it's scarcely believable that just 12 months have passed since the Falls Road fighter pulled the pin and lobbed the grenade, washing his hands of the ensuing war which, in truth, he had merely expedited.
He had his dream stolen by the organisation which runs world amateur boxing, and while his admonishment of the fact was indisputably iconic, one suspects his greatest middle finger salute will be to one day strap a belt around his waist having blazed his own trail across the globe.
Many of those culpable for cultivating the 'rotten' environment to which Conlan alluded last summer have long since been cast from the sinking ship.
The Irish fighter slighted, meanwhile, having suffered their slings and arrows, is conspiring only to fight his way 'right ta the tahp'.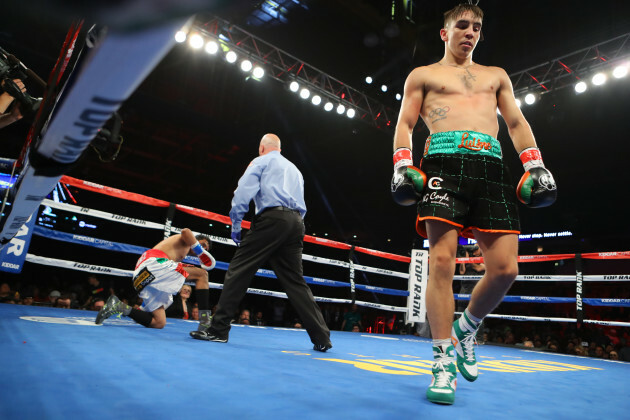 Tom Hogan / INPHO Tom Hogan / INPHO / INPHO
Subscribe to The42 podcasts here: