Kilkenny's Michael Fennelly.
Image: Cathal Noonan/INPHO
Kilkenny's Michael Fennelly.
Image: Cathal Noonan/INPHO
HE TOUCHED DOWN in Australia last November, a multi All-Ireland medal winner garlanded with honours.
But Michael Fennelly had not travelled to the other side of the world to spread the hurling gospel. He arrived to immerse himself in Australian Rules, watching players train and absorbing as much information as he could.
In 2012, Fennelly changed career paths as he left a banking job and enrolled to study a sports science course in UL. It was a sphere that always caught his interest. During Kilkenny sessions, he constantly searches for the value in fitness work.
Going on an internship with an AFL club was linked to his studies. Tadhg Kennelly helped open the door for him with the Sydney Swans and facilitated Fennelly's stint with the club until mid-February.
"It was an ideal time to get them. Their pre season is three months and they train Monday to Friday. Normally Monday, Wednesday and Friday are quite similar, they do outfield training, some yoga and altitude training.
"Tuesday and Thursday is more gym work. I got to see the physio side of things in relation to preventing injuries. These lads do a lot on wellness, so every morning they come in they weigh themselves and do a few tests to see if there are any muscles tightening up.
"It was just private meetings that I had no access but I got to see everything else. I saw nutritionists, psychologists and asked a lot of questions. I would have loved to have stayed on for another couple of months. I paid for it myself. It was a costly enough internship but it was worth it. I got to see Australia as well so it tied in nicely."
Differences between the sport he played and the sport he was witnessing soon became apparent to Fennelly.
"They do an awful lot of high volume running. It was frightening to watch in one sense. They do a lot of 50 metre sprints, 350 metre sprints, 400 metre sprints. They could have a massive hard training session for two and a half hours.
"That evening then they could be on the bikes for half an hour at a high intensity and in an altitude room, making it tougher again. Doing that on the same day that you train for two and a half hours. I found that extreme."
Fennelly was nursing an ankle injury so wasn't able to test himself against the Sydney Swans players in runs but bike and gym sessions were central to his routine. He came away convinced that GAA players are not lagging too far behind in the fitness stakes.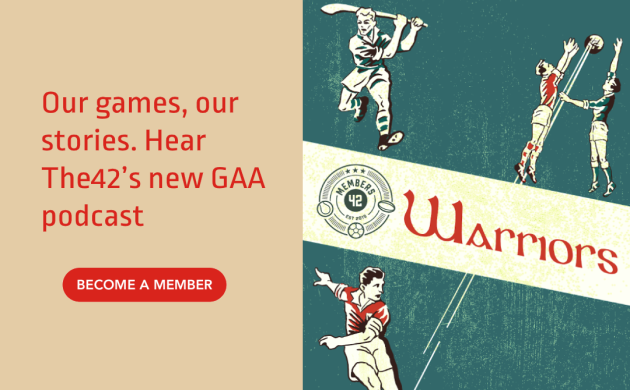 "They train more because obviously they're full time. But in relation to fitness tests, I don't think we're that far off. In relation to bleep tests, I don't think we're that far off. Maybe with 1.5k runs or 3k runs or time trials, they'd be faster.
"We don't tend to do those 3k runs whereas over in Australia, they're big in to those. With strength, they're doing more gym sessions. But we're doing quite well for the facilities we have."
Observing the life of a professional athlete created natural envy.
"I was 100% (envious). You get the option to turn your body into what you can. You are there Monday to Friday training and you can do so much with your body, increase your fitness, strength.
"They are full time athletes, they are on the job, they are not sitting down all day at a computer. Tommy Walsh would even say he finds it great to go home relax, go to the beach, just recover and get ready for the next day."
And were the Sydney Swans players aware of the hurling star in their midst?
"With Tommy being over there, they know I'd play the game," laughs Fennelly. "Tommy had a hurl, you'd be surprised at a few of these Kerry men.
"Cricket is quite similar, they'd be messing around with a bat and a ball. They knew the game and Tommy was the reason for that. They'd be trying to double on it like in cricket."