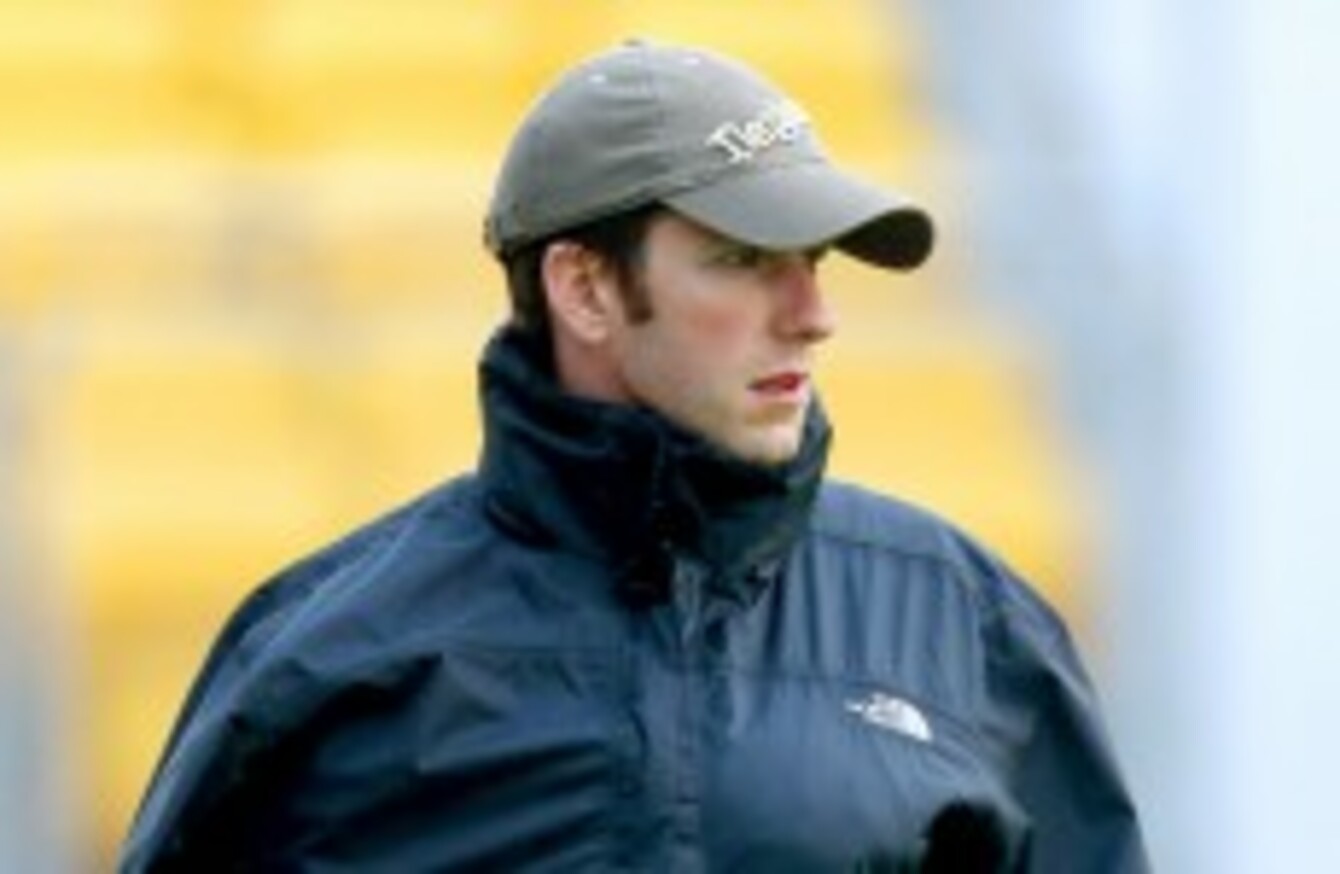 Michael Rice watching the Kilkenny side training.
Image: INPHO/James Crombie
Michael Rice watching the Kilkenny side training.
Image: INPHO/James Crombie
MICHAEL RICE HAS revealed that he has not been contacted by Tipperary's Padraic Maher over the challenge that ended the Cats player's involvement in the 2012 season.
The Carrickshock midfielder suffered a serious injury to his right hand during the first-half of their All-Ireland semi-final clash last month that will continue to leave him sidelined for Kilkenny's final replay clash with Galway on Sunday week.
"I was upset that I ended up with a season-ending injury. The way it happened, there was a ball up the line, I was going for it and I ended up with a slap on the finger that put me out for the rest of the year. Look, I can't second guess what the opposition player was trying to do. I haven't heard from him, no. It's up to every lad what he wants to do."
Rice is targeting the New Year as a potential return date but admitted he was afraid to ask the medics treating him as to whether his career was in jeopardy as a result of the injury.
"If it was a normal broken finger that replay would be just perfect for me. It's just that the bone is smashed. There were seven pieces of bone that were big enough for screws to go into and plate to go on, and then there were other little bits.
"I was afraid to ask that question to be honest with you. I'm just going to take it week-by-week and see how I go. I could see through to what I thought was the bone when it happened. Then you suddenly get stupid and think that the doctor might stitch it up and you'll get back out there.
"Then he does a few tests and you realise 'that isn't moving great'. I was still kind of stupid when I got to James' Hospital (Dublin) and thinking 'right, it's a fracture, I'll be back in three weeks'. But then I found out the next day how bad it was when they showed me the scans and that put hurling in the All-Ireland final out of my head completely.
"I had to wait until the Thursday for the operation because I had to consult with orthopedics. Plastic surgery and the surgeons had to consult with each other. I stayed there in hospital for the first few days and then they said to go home for a day and then come back up and then I got the operation on the Thursday."
Rice, a teacher in St Kieran's College in Kilkenny, has still not returned to work due to the injury and he paid tribute to the support he has received since the incident.
"The surgeon initially said six to eight weeks. I was thinking I might be able to tip back after four, but it's looking like it will be the six or eight weeks at this stage. And also everyone who wished me well – I got a huge amount of calls and cards and texts both from within the county and without.
"It was a big support for me because I was very down. I would like to thank all of the people in St James' Hospital – the nurses and doctors because they were excellent."