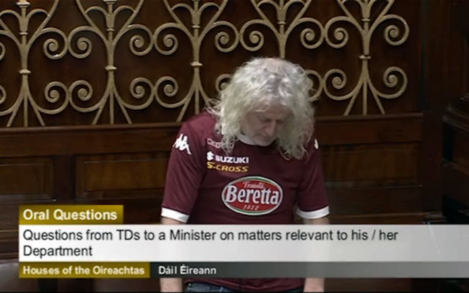 MICK WALLACE WORE another striking soccer shirt in the Dáil chamber this morning treating TDs and viewers of Oireachtas TV (all three of us) to the latest Torino jersey.
The controversial Wexford TD is a big Italian soccer fan and took that devotion to a new level last year when he first wore a Torino shirt during a debate on the Social Welfare Bill.
Today it was during questions to the Communications Minister Pat Rabbitte that Wallace introduced us to Torino's latest number.
Our Leinster House spies were able to spot that the independent deputy also has a name and number on the back – that of Alessio Cerci, the Serie A side's number 11.