FORMER CLARE MANAGER Mike McNamara has given a "tentative" nod to Donal Óg Cusack's appointment as the county's new senior hurling team coach.
McNamara, who was selector alongside Ger Loughnane in 1995 and 1997 before taking the reins in 2008 and 2009, believes that the "sparkle" has gone out of Clare hurling but believes that Cusack, working alongside Davy Fitzgerald, could reignite it.
"From the old head which I am now, one would look at it tentatively," McNamara told The42 last night.
"How do we make a coach out of someone that never coached?
"Giving the media line is very easy afterwards but one would have envisaged a coach as someone who came through the line, minor or U21 and observed, but maybe that's an old-fashioned way of looking at it.
"The sparkle has gone from the Clare hurling scene for the last couple of years but if he (Cusack) ignites that sparkle again, we'll have a warm summer irrespective of results."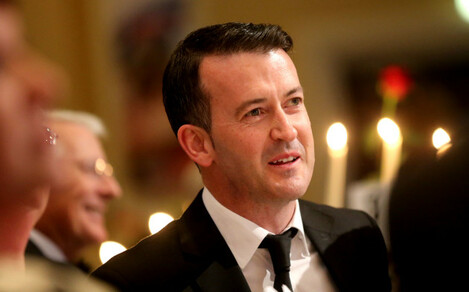 New Clare coach Donal Óg Cusack. Source: INPHO/James Crombie
Under the guidance of Fitzgerald, Clare stormed to All-Ireland glory in 2013 but the Banner County have struggled since then, despite U21 success in that time.
"We're starved of success," McNamara insisted. "That's a strange thing to say for a team that won an All-Ireland two years ago but the expectation was that we would be in the fast lane for quite a while.
"That expectation faded with defeats in the early rounds of the championship in two separate years and the public have a bad memory anyway.
"Expectations were so high, we were churning out U21 success and the minors looked good without success.
"We were churning out people who could match the best but it was a fleeting glimpse of what they could do. It went off the boil somewhere and being starved of success brings out the do-gooders and knockers and makes life uncomfortable for the people entrusted with running the show.
"Faults can be found and we were finding faults with managers, management back up, and county board. That's where the public perception was.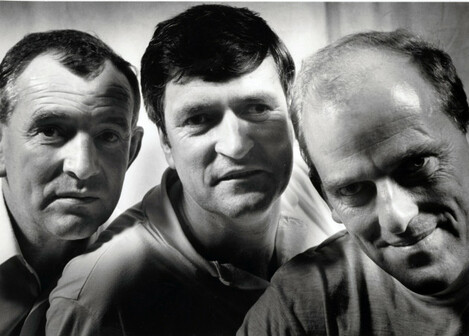 Clare's 1995 and 1997 All-Ireland winning management trio of Mike McNamara, Tony Considine and Ger Loughnane (l-r). Source: Tom Honan/INPHO
"Expectations haven't been fulfilled and as time went on it looked like they wouldn't be.
"But this is a new direction and that was wanted. I would certainly hope that it works out. I'd be loathe to say it's a last throw of the dice but it would want to work out.
"We may not have the strength in depth despite U21 success so when that's the case you have to work harder. If you have a problem, you work harder at it but you must know the problem and see it."
McNamara, who also Offaly boss in the past, believes that Fitzgerald and Cusack and work well together, despite being two fiercely independent individuals.
What are they
really like?
Rare insights on sport's biggest names from the writers who know them best. Listen to Behind the Lines podcast.
Become a Member
"The Donal Óg we know is a very high-profile figure but high-profile doesn't win matches for you.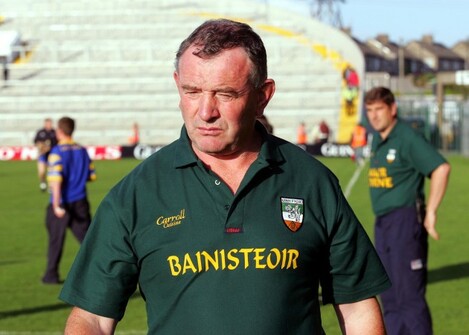 Mike McNamara pictured in 2004 during his time as Offaly manager. Source: INPHO
"I had Davy Fitz for the bones of ten years, maybe more, and in all that period of time I had some harsh words to say to him.
"But I always find him receptive to, criticism is not the word I'm looking for, more advice.
"If you're going in the same direction, it fits into place. I would see it as an unusual appointment but if it ignites what we saw and what we had and what we thought, it's a good thing."
Despite his own reservations, McNamara admitted that the news of Cusack's arrival has been greeted warmly in Clare.
"Very positive, I'm the old head looking at it a little bit differently but public reaction has been positive.
"He comes across as a very popular fella. I don't know him but he seems to be a knowledgeable fella, good in the media, controversial sometimes but he's good.
"He comes across as very honest and if you talk about honesty, you talk about the current Kilkenny team, who would be labelled as honest. That's where honesty comes to the fore – it's not being honest in a weak way, it's honest to the task before you.
"They play an honest game, it's not overcomplicated. In fact, they don't complicate it at all."