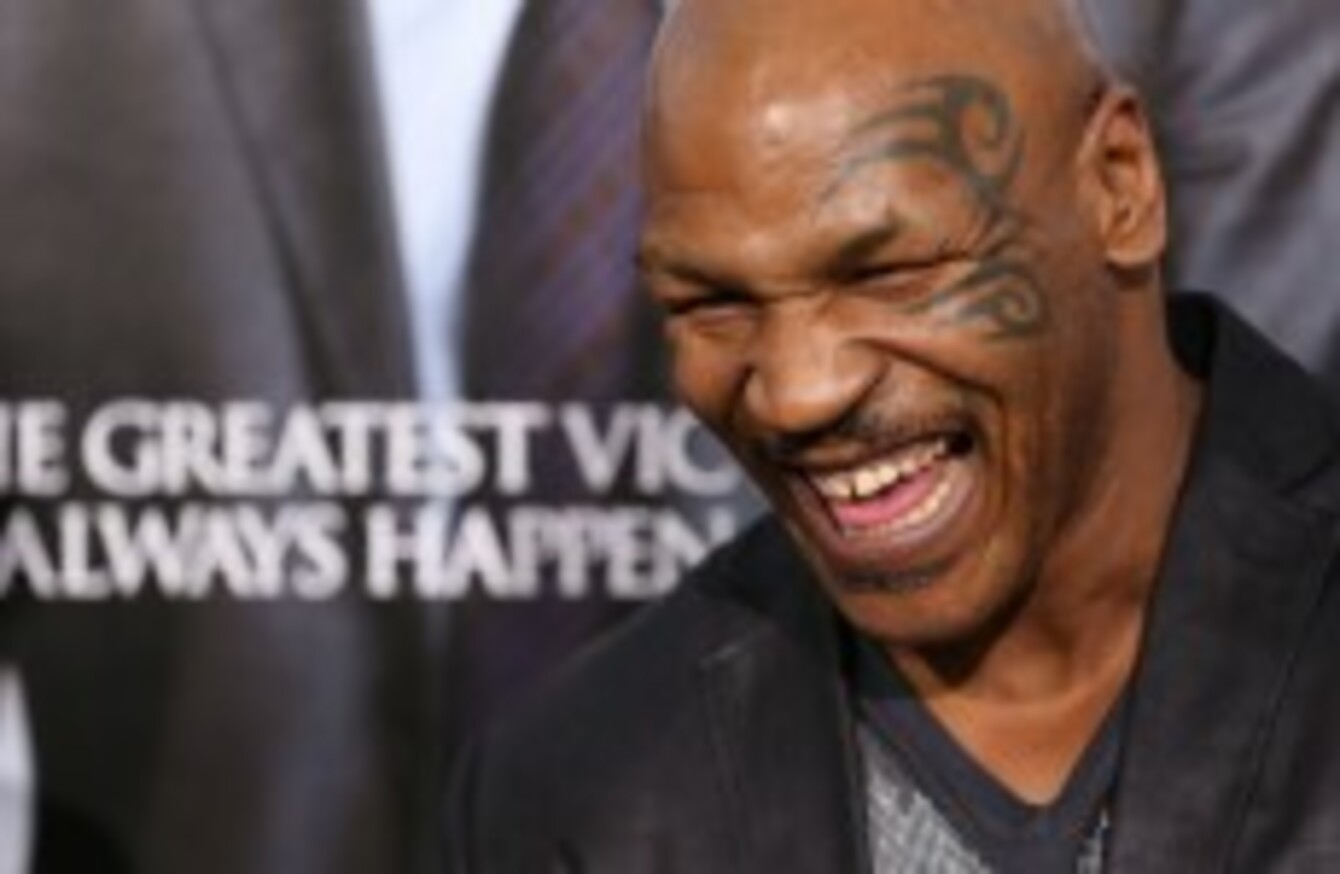 Image: Matt Sayles/AP/Press Association Images
Image: Matt Sayles/AP/Press Association Images
MIKE TYSON ROLLED into Toronto this week, desperately whipping up some publicity for his one-man show entitled 'Undisputed Truth'.
One of the first things he did upon arriving was to endorse the city's current mayor Rob Ford (yes, the crack-smoking punchline of so many late-night jokes on North American chat shows over the last twelve months) as he seeks re-election.
The pair met at city hall where the ex-heavyweight champ declared that Ford is 'the best mayor in Toronto history'.
But, yesterday Tyson popped into the studios of local TV station CP24 to have a chat with host Nathan Downer. Things didn't go very well when Downer asked if Tyson's rape conviction in 1992 could potentially damage Ford's chances in the forthcoming elections…Brave guy.
WARNING: EXPLICIT LANGUAGE!
Source: Jesse Quist/YouTube