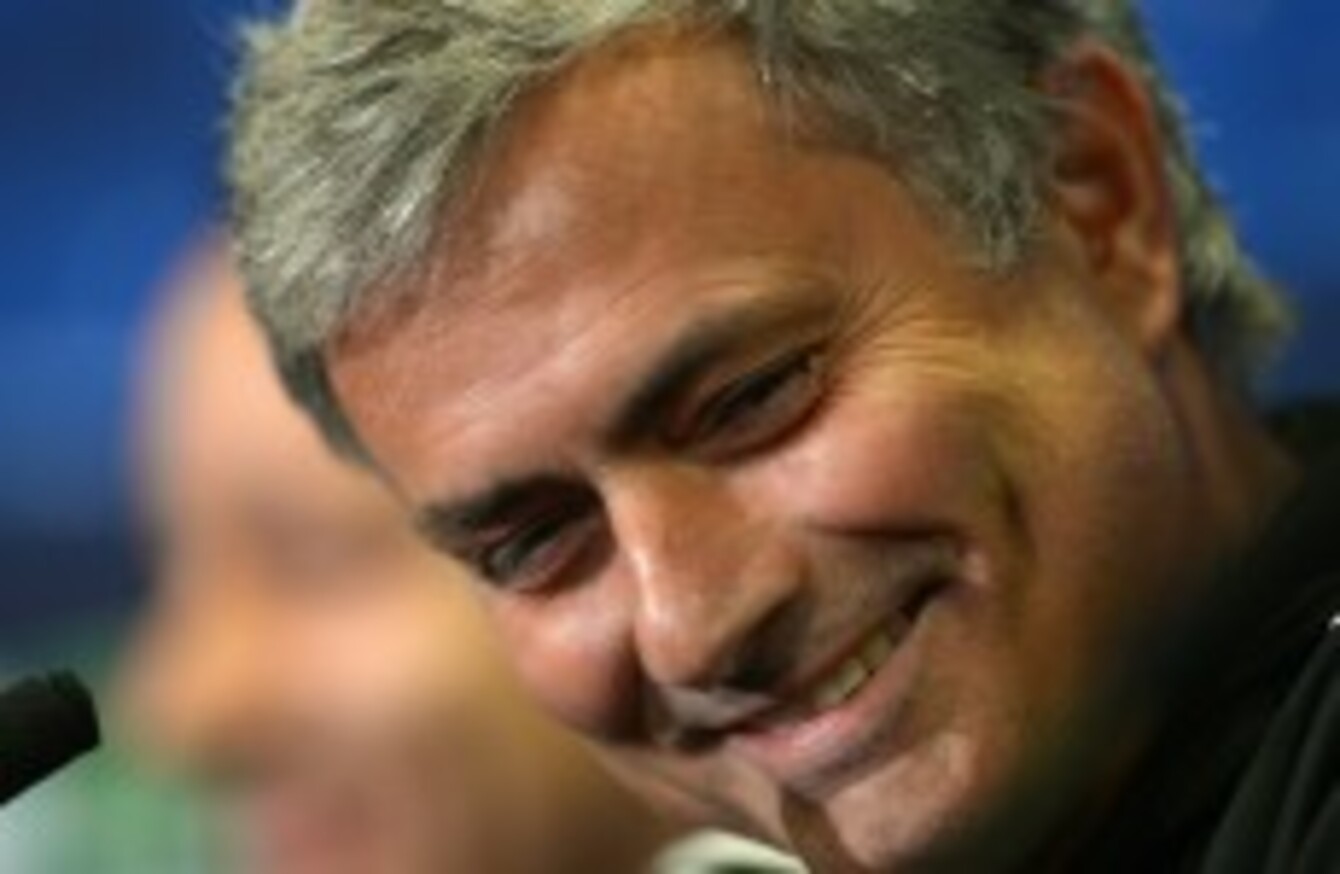 Mourinho believes Barca and Real Madrid can win La Liga without trying.
Image: Adam Davy
Mourinho believes Barca and Real Madrid can win La Liga without trying.
Image: Adam Davy
CHELSEA MANAGER JOSE Mourinho believes there is a huge difference between the Premier League and La Liga.
Mourinho, who won one La Liga title and a Copa del Rey during his three years in charge of Madrid, is adamant that the Premier League remains the most demanding competition in Europe.
The 52-year-old believes Barcelona and Real Madrid only play four or five tough matches per season and would find it much more difficult to win the Premier League.
"I was in Spain, but I didn't enjoy it," he told TalkSPORT. "I didn't enjoy it because I won a title with a record in Spain with 100 points and 121 goals, but we played only three or four matches all season.
"I lost a title with 92 points, but again we played only four or five matches in a season.
"You feel the pressure that you have to win every match because if you don't you are not champions. You have to win and win and win. But it is a big, big gap between the giants and the others."
Mourinho said that while managers in Spain and Italy can rotate their squads ahead of their four or five big games, that isn't possible in the Premier League because the teams at the bottom of league are far more competitive. The Portuguese manager used Chelsea's 4-2 defeat by League One club Bradford City in the FA Cup back in January as an example.
"In matches in other countries you can win matches when you are resting. In Spain and in Italy, I won lots of matching resting. Where you can think, 'what next'. Where you can think which European game is coming, where you can rest players."
"This season I rested a few players against Bradford and I lost against Bradford. And that is English football. You are winning 2-0 and you concede a goal you know you are going to have hell for the last few minutes and you might draw 2-2 and lose two points," he said.
"This is the reality of the Premier League. You have no time. It's not just about the number of matches, it's the intensity. And it's not just physical intensity, you feel the intensity mentally.
"I think the difference between the two leagues [Premier League and La Liga] is huge. Would they [Barcelona and Real Madrid] win the Premier League? Maybe yes. Maybe not."
Mourinho's comments come after West Brom upset Chelsea 3-0 last night at The Hawthorns after Cesc Fabregas was sent off.
Do you agree with Mourinho?