Kevin Durant of the Golden State Warriors
Kevin Durant of the Golden State Warriors
KEVIN DURANT PROVED his worth as the Golden State Warriors made a winning start in the NBA playoffs, while the Boston Celtics were upstaged by the Chicago Bulls.
Lured to Bay Area to boost the Warriors in the postseason, Durant showed why he was so coveted by Golden State after leading the way for the Western Conference top seeds in Sunday's 121-109 game-one win against the Portland Trail Blazers.
Eastern Conference top seeds were not as fortunate, losing 106-102 to the Bulls in their first-round opener.
In tears pre-game following the tragic death of his sister on Saturday, Isaiah Thomas' 33 points were not enough for the Celtics in Boston.
Elsewhere, the Washington Wizards drew first blood against the Atlanta Hawks 114-107, while the Oklahoma City Thunder were no match for the Houston Rockets following a 118-87 loss.
The former Thunder forward put up 32 points and 10 rebounds in his playoff debut for the Warriors.
Reigning MVP Steph Curry had 29 points and Draymond Green added a double-double via 19 points and 12 rebounds.
Damian Lillard (34 points) and CJ McCollum (career-high 41 points) put on a show for the Trail Blazers but it was not enough.
Game two is back at Oracle Arena on Wednesday.
It was just amazing to see All-Star guard Thomas take to the court on Sunday.
Thomas' world was turned upside down on the eve of Boston's opener when his 22-year-old sister – Chyna – died in a car crash on Sunday.
The 28-year-old was in tears before tip-off and he tried his best to lift the Celtics as the Boston crowd united behind their star.
Jimmy Butler scored 30 points and tallied nine rebounds for the visiting Bulls, who are back in Boston on Tuesday.
John Wall was at it his brilliant best as he posted a career-high point haul.
Wall scored 15 points in the third quarter and finished with 14 assists against the visiting Hawks in Washington in the east.
Dennis Schroder led the Hawks with 25 points. Game two is back at Verizon Center on Wednesday.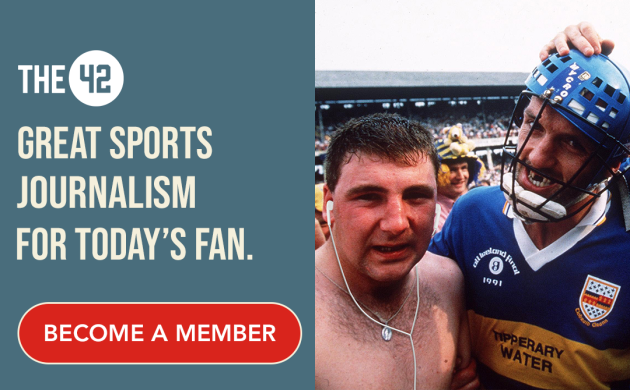 In the battle of the two MVP candidates, James Harden came out on top. Harden posted 37 points as the Rockets triumphed in the series opener.
Thunder star Russell Westbrook had 22 points, 11 rebounds and seven assists.
The Western Conference teams will do it all again on Wednesday.
Defending champions the Cleveland Cavaliers host the Indiana Pacers in game two on Monday after winning the series opener, while the San Antonio Spurs are back at home against the Memphis Grizzlies.
The42 is on Instagram! Tap the button below on your phone to follow us!